We make the best entrance signs for Estate Entrance Designs, a lovely Sandblasted Community Entrance Sign for Coxby's Estates III in Edgewater, Maryland! Gold Leaf makes every sign look better. This community already had the posts and gate , but they needed a great sign to bring it together. We designed this sign and blasted it from HDU with a woodgrain background. The combination of gold leaf and black is striking. Certainly, dark colors always provide the necessary contrast to show off the gold leaf lettering.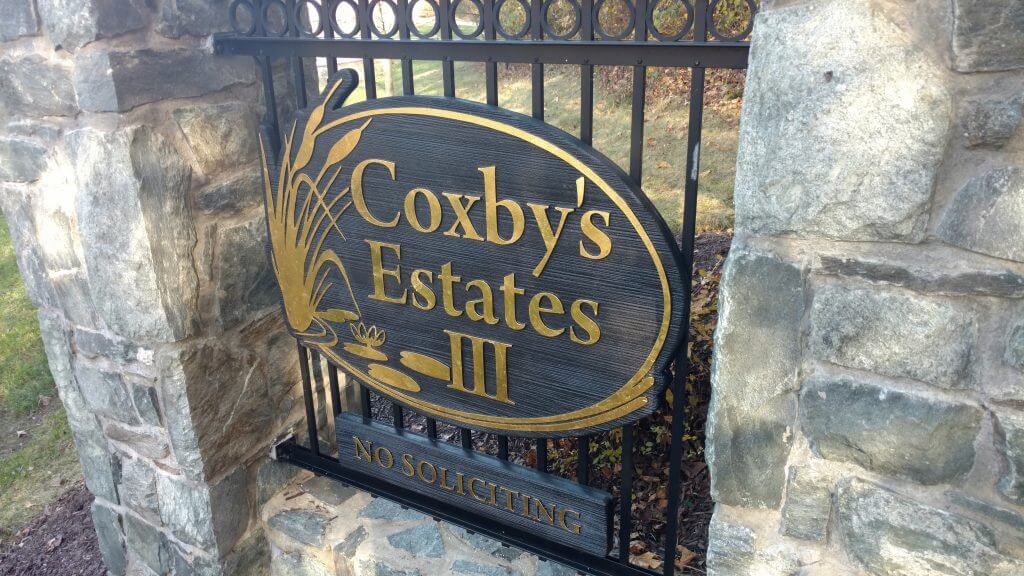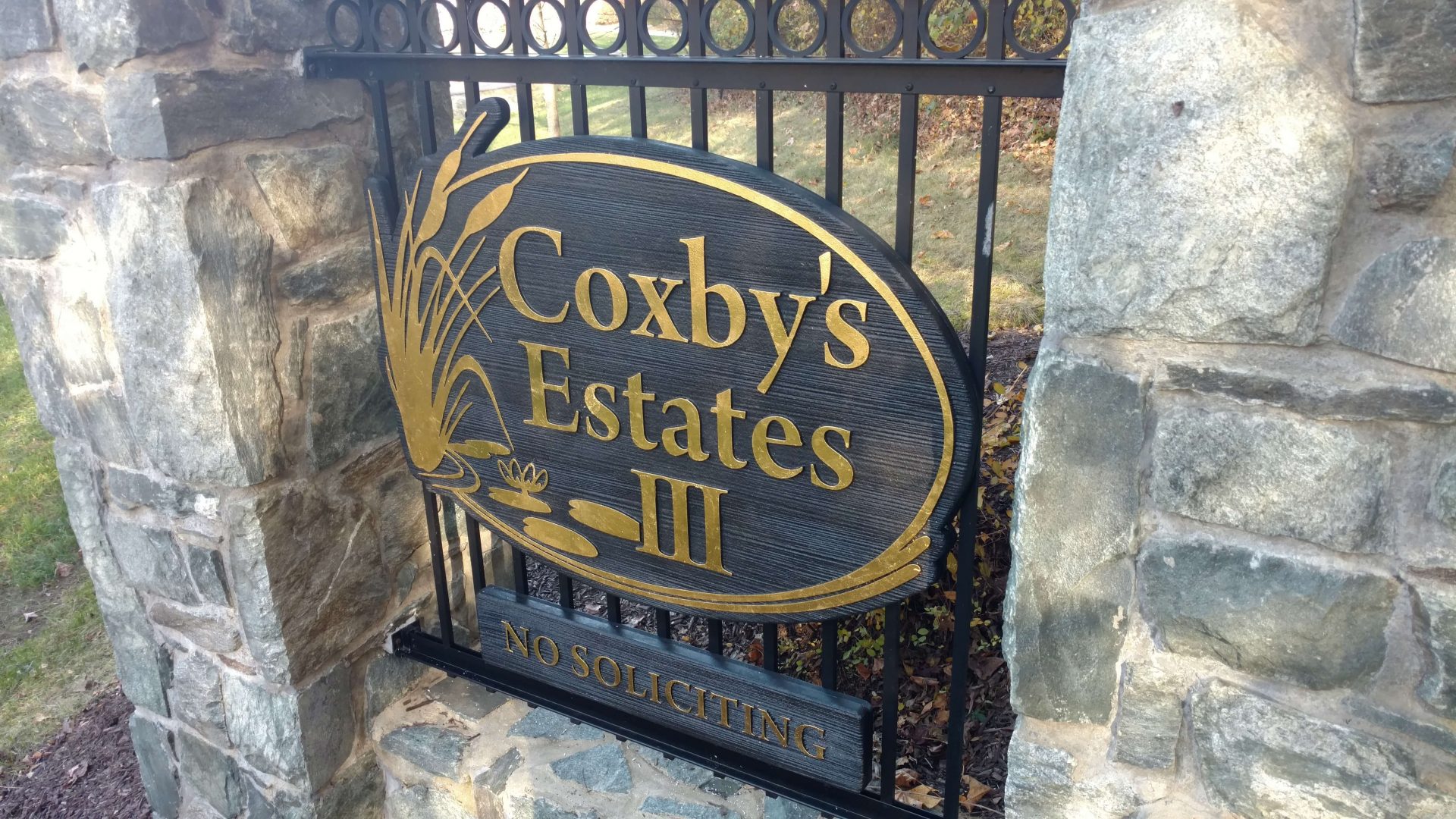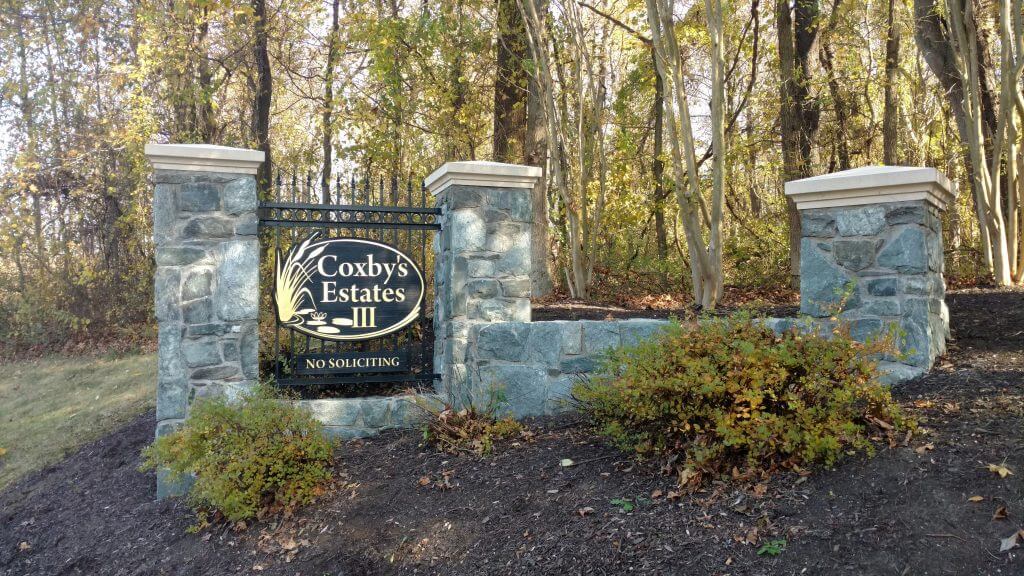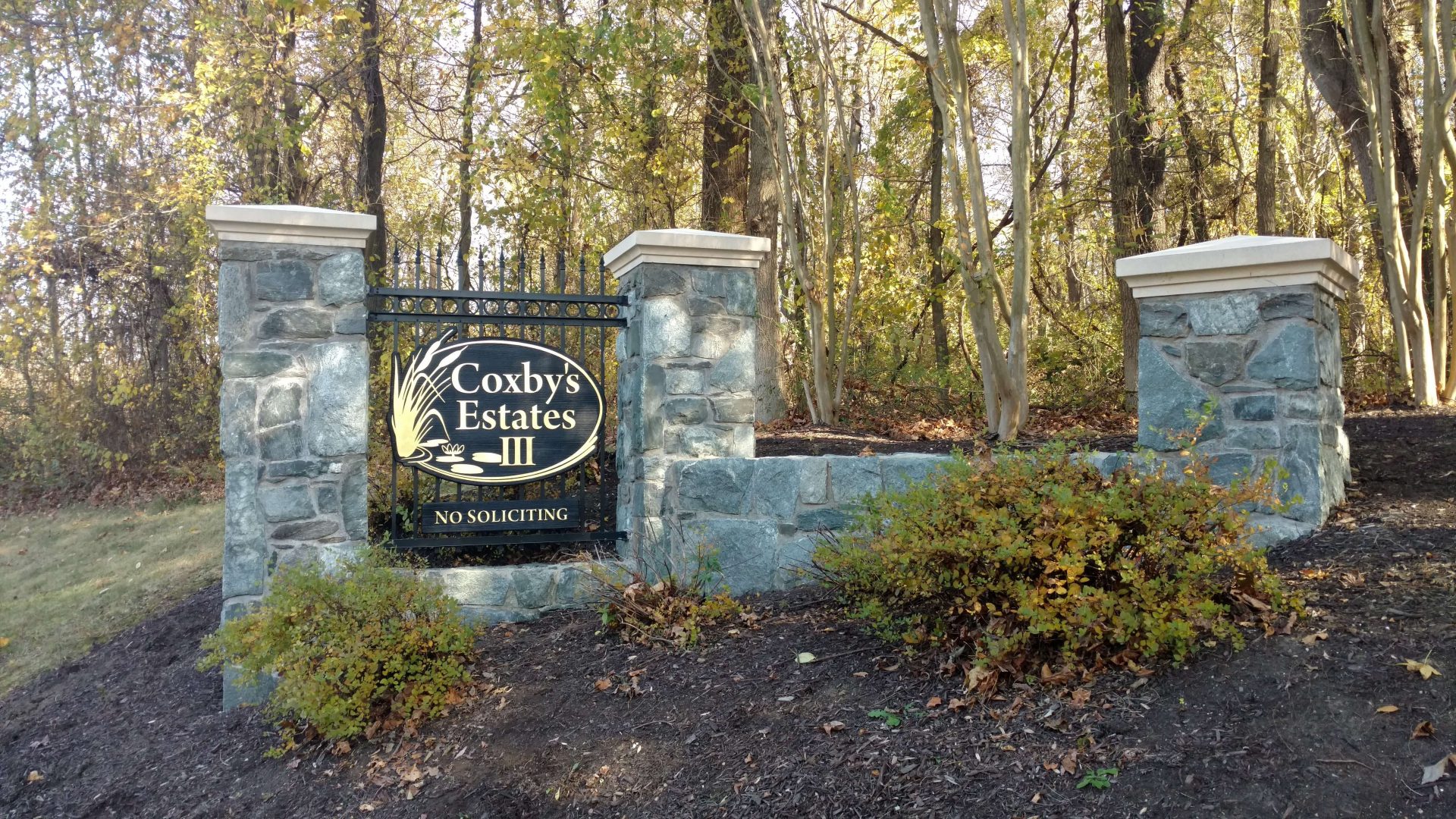 We'll Make The Best Estate Entrance Designs For YOU!
A Community entrance sign with a recessed woodgrain background; let us sandblasted a new sign face for your community soon; our estate entrance designs are second to none, sure to catch the eye of passers-by and please your many guests for years to come. We use only the highest grade of High-Density-Urethane – 18lb. The letters and trim should be raised and finished with a 23 karat gold leaf. This sign stands on a custom fence with rugged stone posts. Why settle for less when you can hire the best local sign makers! We also make dimensional signs from cedar. We can sandblast a cedar sign for you, or we can use a route to fashion a different HDU sign with incised letters or v-cut lettering.
What is incised lettering?
The term refers to the machine carving approach that simulates the look of a hand-carved letter. For example, we manufactured many signs for a church in Salisbury, Maryland. The v-cut letters in HDU make these signs look like we carved them the old-fashioned way, by hand with a chisel!
http://www.coxbysestateshoa.com/default.php
We also make dimensional signs for local businesses.
Would you please follow some of the links below to learn more about our commercial entrance signs?