How do we make a Sandblasted HDU Sign?
First of all, we can make a sandblasted HDU Sign to look the same as a cedar sign. We can achieve the desirable wood grain finish that we know well from cedar signswith a grain frame or routing. Before the use of HDU, cedar was our only reasonable option for dimensional signage. However, over the years, urethane boards have improved dramatically in terms of quality and durability. We highly recommend using HDU to make your sandblasted HDU sign, and your HDU sign will cost less than cedar signs too. Our dimensional signs are primed and painted with premium Sherwin Williams paints.
Can my HDU sign have gold leaf letters?
Then, whenever it is appropriate to do so, we will finish your sign with an authentic gold leaf treatment. All of your carved sign letters will dazzle and dance in the sun. Prospective clients and returning visitors will know right away that your business is trustworthy. A good sign with a gold leaf will make your location known to first-time visitors. Likewise, your new sign will provide a warm welcome to anyone nearby.
Below, we share some great photos of a beautiful sandblasted HDU sign. At Designs & Signs, we use only the best materials available so that your signs will look professional from the start, and they will provide many years of service for your business or neighborhood.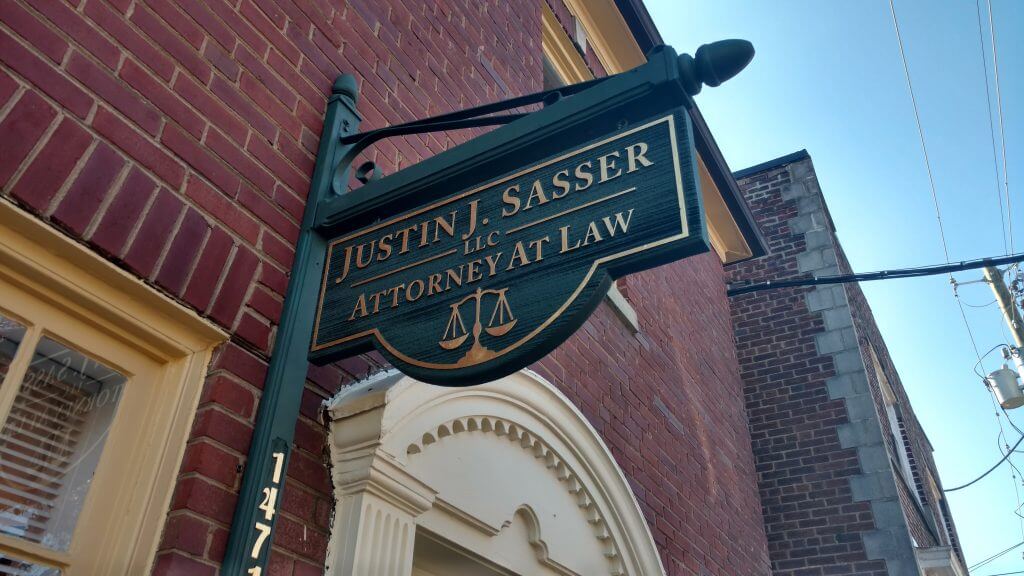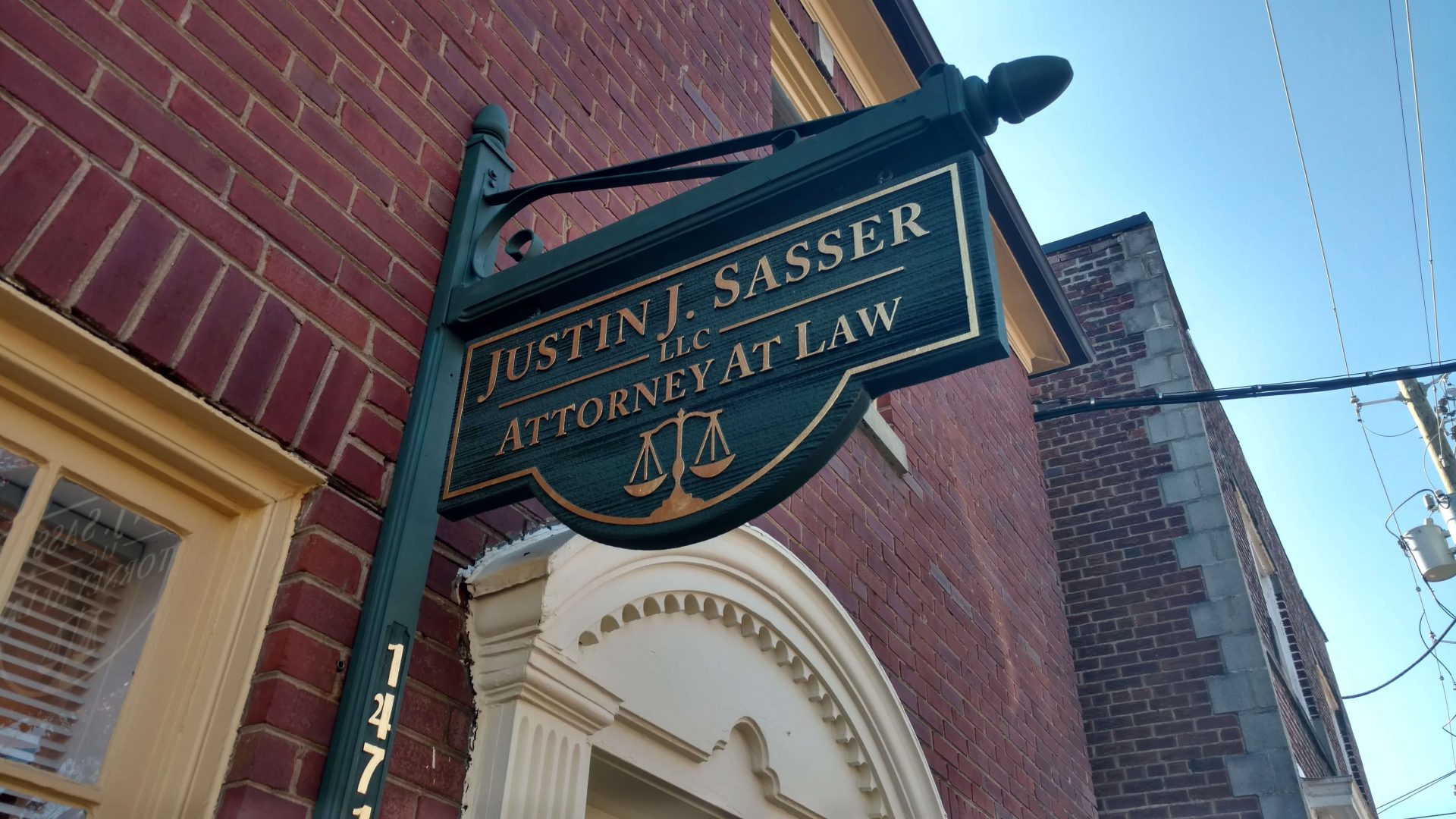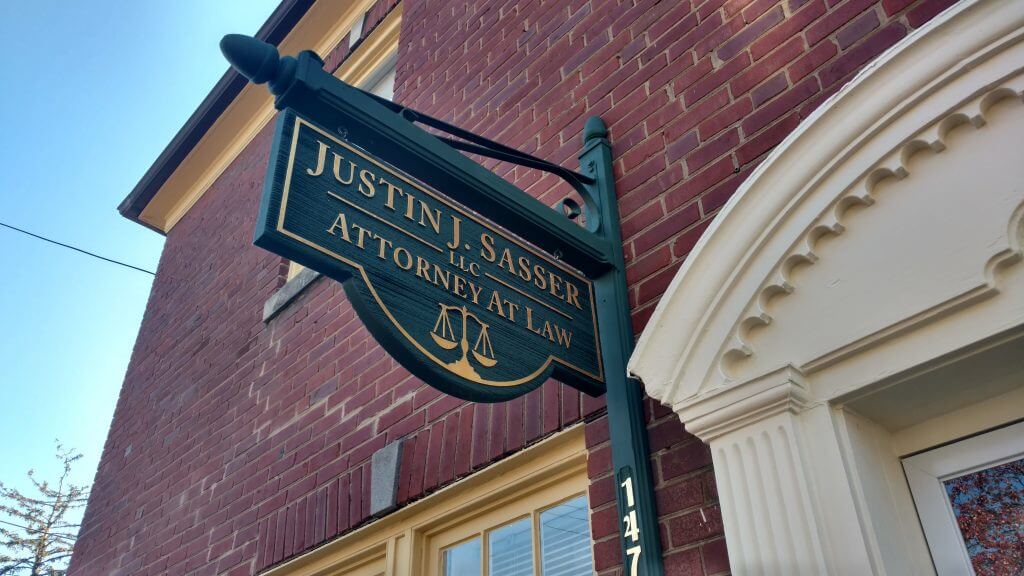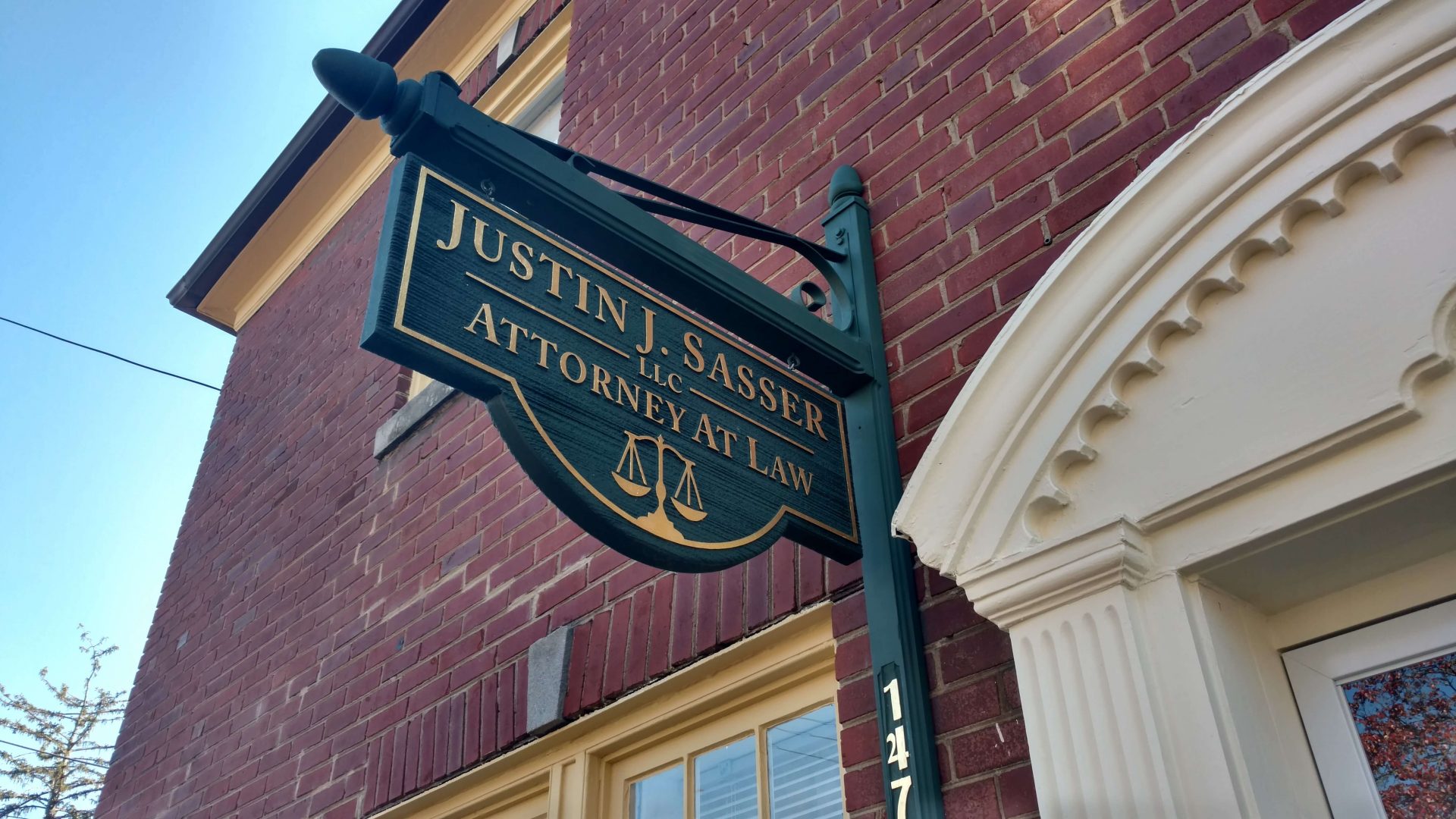 Another Brilliant Sand-carved Sign with Gold Leaf!
We installed this fantastic business sign at the office of Justin J. Sasser LLC in Upper Marlboro, Maryland. We create all types of dimensional signs for local businesses and residential communities alike. Primarily for these types of projects, we will use HDU (Signfoam), but we still have cedar available for sandblasting as well.
We'll turn your idea into a great dimensional sign.
It's a pleasure to provide our customers with custom designs and layouts and then turn those ideas into signs that drive new business into their shops, restaurants, and offices. But, of course, no business can go without good signage, and that's why we do our best to offer only the highest quality signs and letters to our customers. They deserve the best!
Please don't hesitate to reach out to us today, and we will respond quickly with additional information and quotes if needed.