Tailor made signs
We manufacture sandblasted signs, carved signs, and gold leaf signs. We offer on-site architectural gilding and glass gilding services for restaurants, specialty shops, and residential buildings in Annapolis and Washington, DC. 
What We Do
We make a wide variety of signs and services for local property management companies and real estate companies. We install 4×8 alumalite leasing signs with decorative pvc posts and caps.

Design
We design your customized sign.

Manufacture
We handcraft our products.

Install
We install our products at your place.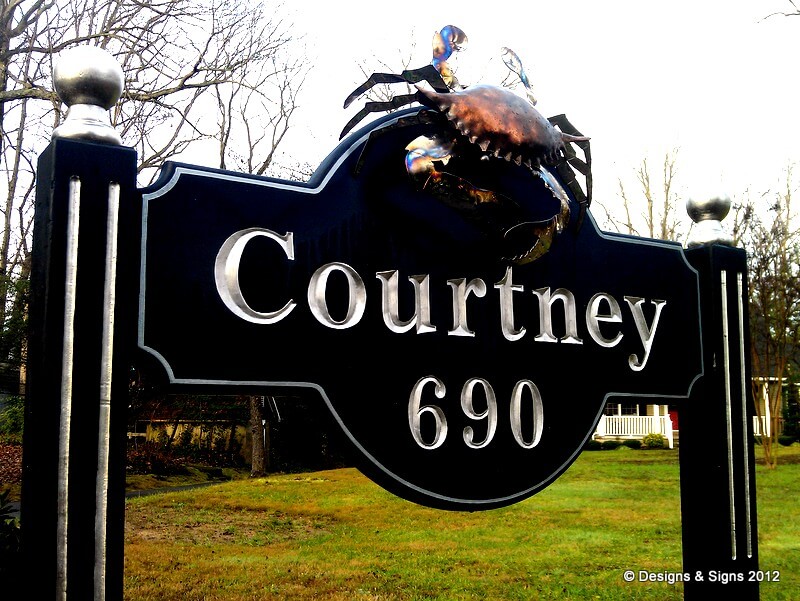 Our History
Designs & Signs was founded in 1976 by Brendon J. Brandon. Mr. Brandon has a lifetime of sign make experience, working in Australia, New Zealand, Great Britain, and the United States. He is past President of the International Society of Gilders, and for six years he was head editor of it's magazine, "The Gilders Tip". He has taught gilding and sign making classes for The Smithsonian Institute, The Society of Gilders, The International Sign Association, and The Fashion Institute of Technology (FIT).
From The Portfolio
Follow us while we work.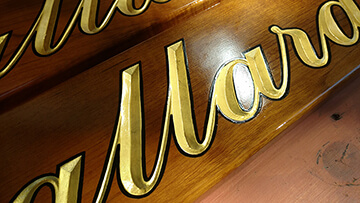 These beautiful carved teak quarterboards are shaped and carved by hand. We use only the finest 23 karat XX Gold Leaf. We clean the boards first with teak cleaner to release the oils before varnish. We use Awlgip Awlspar OM3131 Varnish. Amazing Detail - Hand-Carved...
Get in touch to stand out!
We have a lifetime of sign make experience, we offer a wide range of high quality manufactured signs and services.
Contact us today for a quote and get ready to stand out!
We look forward to working for you!
Contact Form Designsandsigns