Meet The Team
Brendon Brandon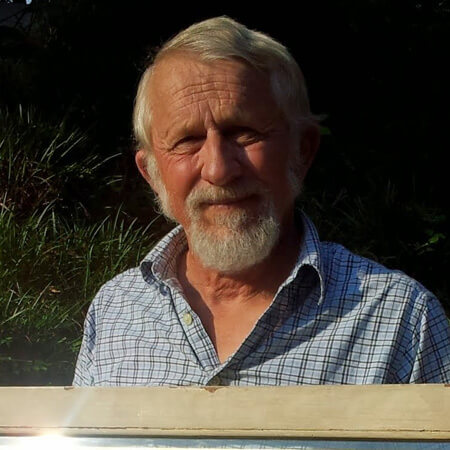 Brendon J. Brandon has a lifetime of experience in the sign trade, working in Australia, New Zealand, England, and the United States. He is a master gilder and brush artist. He is responsible for finishing all of our gold leaf signs, and glass gilding projects. He also restores antiques, glass and gold leaf, and finishes a variety of historical and architectural renovations in Annapolis, and Washington, DC.
Kevin Nick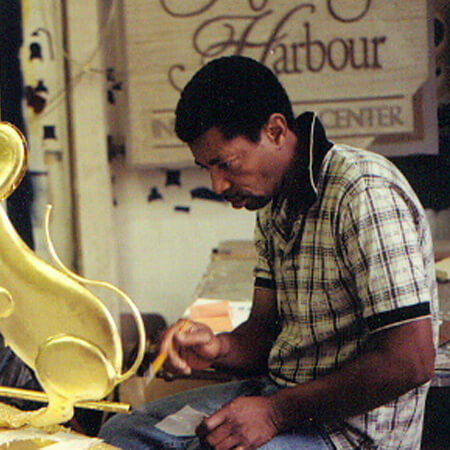 Kevin Nick is a master sign maker, and He is also our expert sand carver. He has has been with Designs & Signs for more than thirty years. Kevin fabricates all of our sandblasted signs, and other dimensional signage.  He leads all on-site sandblasting projects. His many years of experience are invaluable. His attention to detail, and craftsmanship of dimensional signs is superb.
Travis Brandon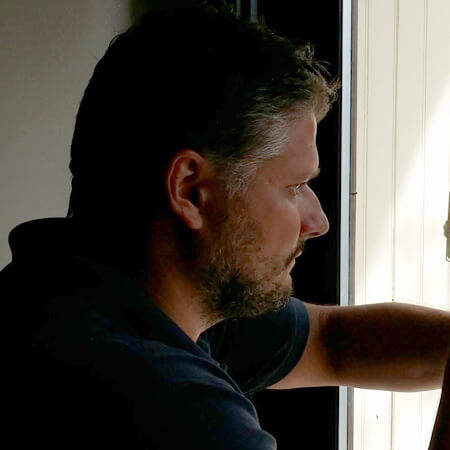 Travis Brandon is our project manager and designer. He has twenty years experience in the sign trade. He creates all of our custom designs and layouts and coordinates projects in the shop. Travis also creates custom layouts and logos, while providing quotes and drawings for review to all of our customers. He also designs custom ADA sign systems for large commercial properties.
Articles About Designs & Signs
Brendon Brandon's Mayo shop is a long way from an Australian childhood spent running barefoot among deadly snakes and spiders. From the other side of the planet to a two-story building nestled by water's edge at the very end of Carr's Wharf Road, the grizzled and tan, white-bearded and weather-beaten artisan has been in business for 30 years as Designs & Signs.
His small firm performs architectural lettering and gilding, sand-carved and hand-carved lettering, traditional glass gilding, wall murals and lettering, and hand lettering and restoration.
"We have a niche," said Brendon, through gritted teeth like an ancient sea captain, with that familiar Crocodile Dundee inflection. "We do a lot of sandblasted signs for communities and things like that. They're three dimensional, really neat looking stuff. A lot of that has gold on it."
Consisting of three full-time and two part-time employees, including wife Kathy, who handles the bookkeeping, and son Travis, who has been working at the shop for the past year-and-a-half, the company also does vinyl lettering and exterior vinyl decals, vehicle graphics and fleet marking, and a variety of other forms of printing with and without computer generated graphics.
The company's varied projects include putting gold numbers on glass doors of buildings and offices in Washington, DC. "There are people on Capitol Hill and Georgetown who like that kind of thing," Brendon said. "It's traditional."
He does a lot of gold leaf work­­— ­­hand gilding—on glass and all kinds of materials. "I gold leaf glass," the long time gilder said. There aren't many people who can do that—only one person in Baltimore and no one in DC. Glass gilders "are few and far between." Gold leaf gilding is the process of applying real gold to metal, wood, glass, or other materials, for decoration or sign lettering and numbering.
Brendon is a member of the Society of Gilders. "I was president for five years," he said. "I was editor of their quarterly magazine for seven years. That was several years ago, but I'm still involved in it very deeply. I teach classes for them."
He is also teaching glass gilding and decorating in September for the Smithsonian. "I've been teaching classes for 12 years for the International Sign Association," he said. "I teach a class for them on sandblasting and gilding as related to signs." Through such classes, these arts are preserved and propagated.
A natural born artist, Brendon grew up outdoors on a farm, and has been drawing since he was a child, winning art prizes for some of his work. Now he gets to create all the time, designing logos, glass gilding, architectural gilding, and more. "I would like to be able to ease out of it a little bit," he said, looking down the road. "I've got a lot of artistic things I want to do."
His entry into the sign-making trade occurred at age 16 when he began a five-year apprenticeship in Brisbane, "in the art of hand lettering and making signs." Then he was off to New Zealand where he "worked for a sign company there for a year, and then hitchhiked around the country," he said.
On his return to Australia, he "went and worked in Perth for a year for another sign company. Then my brother and a couple of friends, we got on a boat and went to England," he said. "I spent four years over there working for Pan American, while doing a few sign jobs here and there on the weekends."
At Pan Am, Brendon worked in cargo, doing weight and balance. "You determine how much weight to put where on a pallet and the containers and where to put 'em in the plane, to balance the plane," he explained. "That was a lot of fun because back then you could fly all over the place for nothing most of the time. I got to trip around the world."
He was introduced to the United States when his brother, who was dating a flight attendant from Annapolis, came here for a visit and Brendon tagged along. "I met the roommate who is my wife now for 32 years," he said.
"I came over here and we got married, and we flew around the world for our honeymoon," he continued. "We went back to England after we got married, and we lived there for a year, just the two of us. Then we were going to go to Australia, but then she talked me into coming over here for a year, because she was homesick. We've been here ever since."
"Some people get homesick and some people don't," he said. "I was used to living in different places and moving around. It didn't affect me like that. I miss Australia, but I like it here, and all my friends are here and my business and a mortgage and kids."
His first plan for employment was to continue working for Pan Am at BWI, but the 1970s gasoline crunch nixed that option. Instead, he spent two years working for a "sign guy" before "branching out on my own and starting my own business," he said. "I went back to what I knew how to do."
"When I first started this business, I painted by hand names on boats more than anything else," he said. "That's what I did almost all the time—going from marina to marina painting names on boats. There were only three of us in the Annapolis area capable of doing that. You'd go to the boat and get out your ruler and your pencil and you'd draw the name on the back of the boat, get your brushes and paint it on. As my business grew, I started doing more and more things. Now, we do all kinds of stuff. We do giant murals. We do architectural gilding like churches."
"In the sign trade, your work is your advertising," he said. "If you make a real nice sign for somebody and put it up, then the people down the street want to know where they got their nice sign. The same with the boats—someone asks the boat owner where he got the name on his boat. That's how it gets around. If you do good work and you have good service to back up your work," people will hire you.
Now, in the age of computers, "when someone wants some graphics, you create something, and print it out and apply that to the boat," he said. The printed material, often a type of vinyl, already has an adhesive backing. "The fun is designing it."
"If you can afford a computer and the software and a plotter, anybody can cut out things and stick them on things," he said, ruminating on the current state of the business. "The design is the important thing. There are a lot of sign shops around now. A lot of what they do is: Someone walks in, wants a sign, and they cut it out and stick it on something, and give it to them on the cheap. We do good work and we get goo