Another beautiful architectural mural. Thank you Bond Street Wharf! We love painting murals and if I'm not mistaken this is the largest hand painted mural in North America. We had a few good friends assisting us on this project. Brendon Brandon, Kevin Nick and Albert Churm, along with Billy Picket, completed the entire mural in about two weeks. Somehow we ended up painting this in the middle of summer which was not ideal, but we make do with the circumstances and get things done. That's the nature of our business. This mural is four stories tall and as long as a football field. It can be seen from many points around the Inner Harbor of Baltimore City. We really need to post some better photos of this installation. I'll have to take some photos next time i'm out in the city. Photos of this mural were even on exhibit at The Baltimore Museum of Industry!
Some more info and photos of our exhibit at TBMI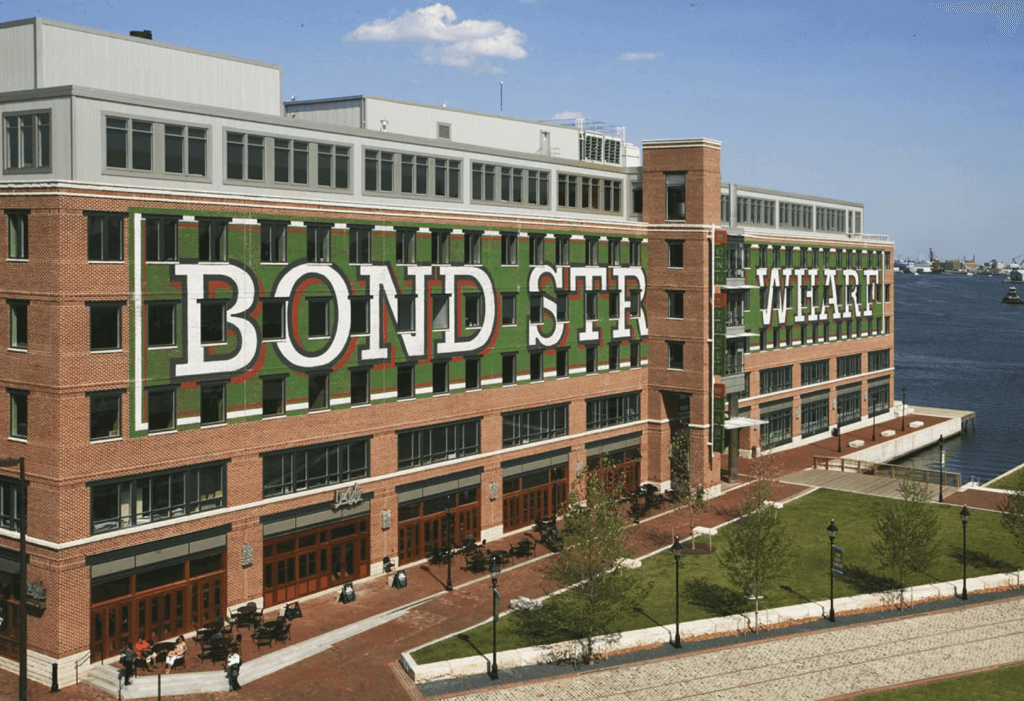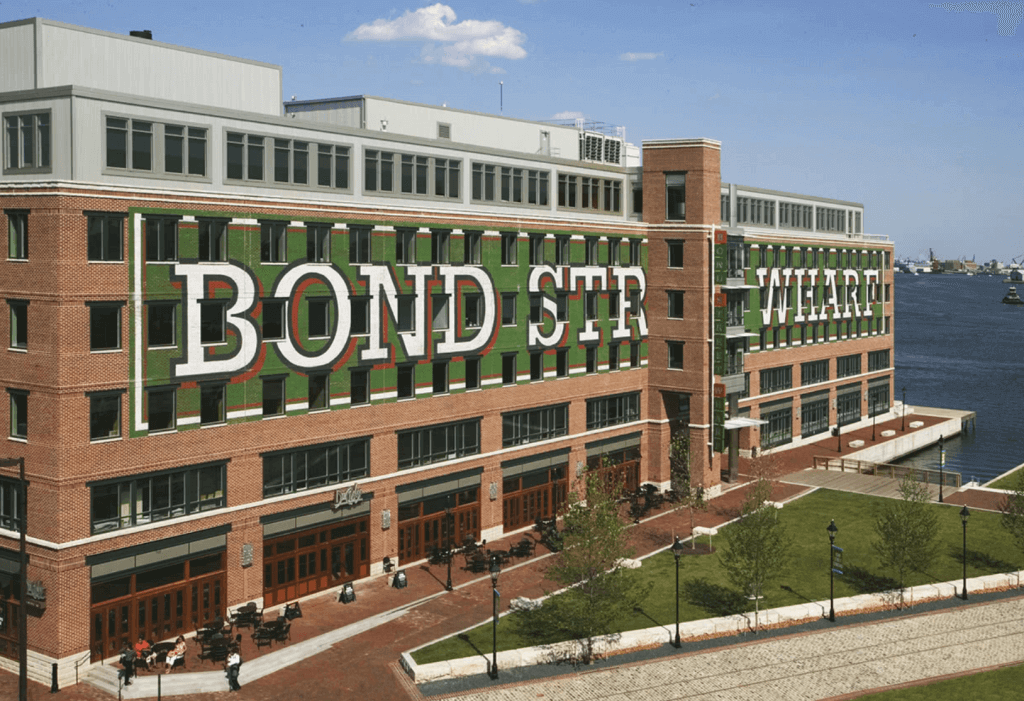 This photo is from – https://www.callisonrtkl.com/projects/bond-street-wharf/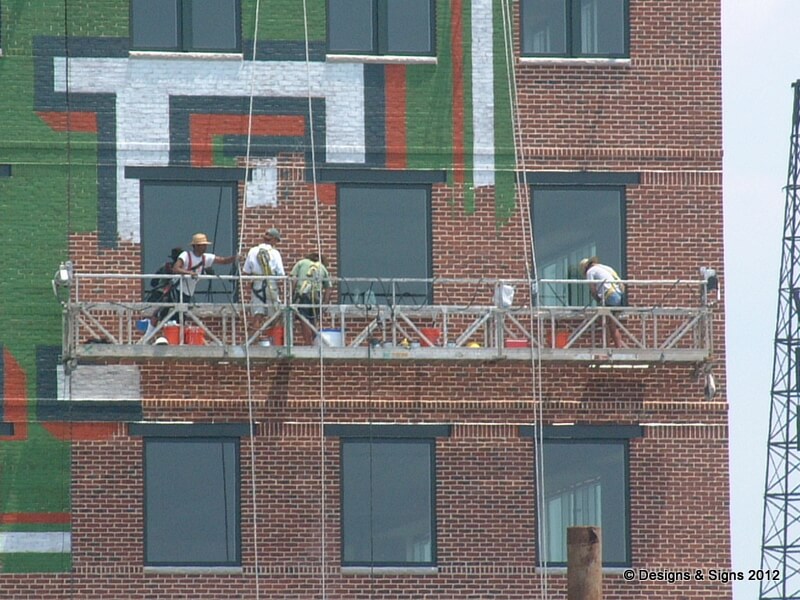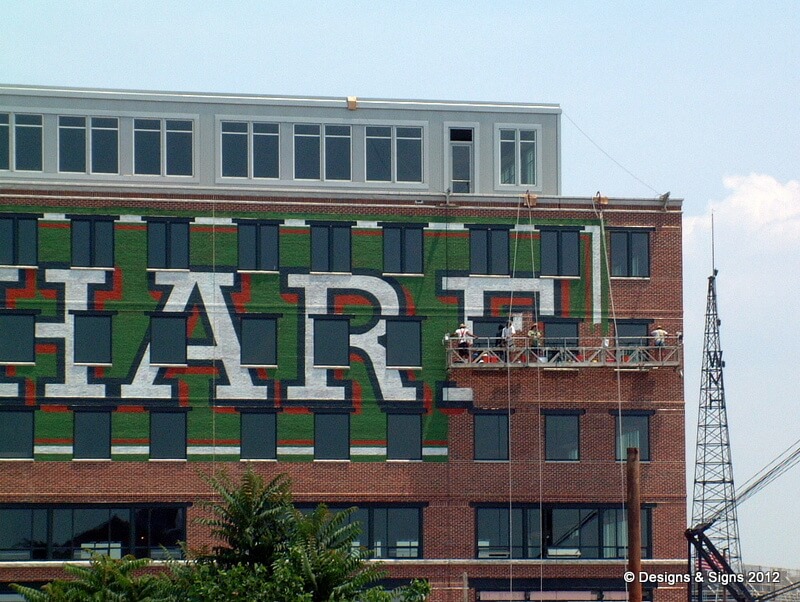 We also painted an amazing mural recently in Pittsburgh, at the top of a 13 story brick building. We'll be posting photos of that mural very soon on our website.