We painted this architectural mural on brick.
Another beautiful architectural mural. Thank you, Bond Street Wharf! We love painting murals, and if I'm not mistaken, this is the largest hand-painted mural in North America. We had a few good friends assisting us on this project. Brendon Brandon, Kevin Nick, Albert Churm, and Billy Picket completed the entire mural in about two weeks. Somehow we ended up painting this in the middle of summer, which was not ideal, but we made do with the circumstances and got things done. That's the nature of our business. This mural is four stories tall and as long as a football field. Visitors and residents alike can view this mural from any vantage point around the Inner Harbor of Baltimore City. Photos of this mural were previously on exhibit at The Baltimore Museum of Industry!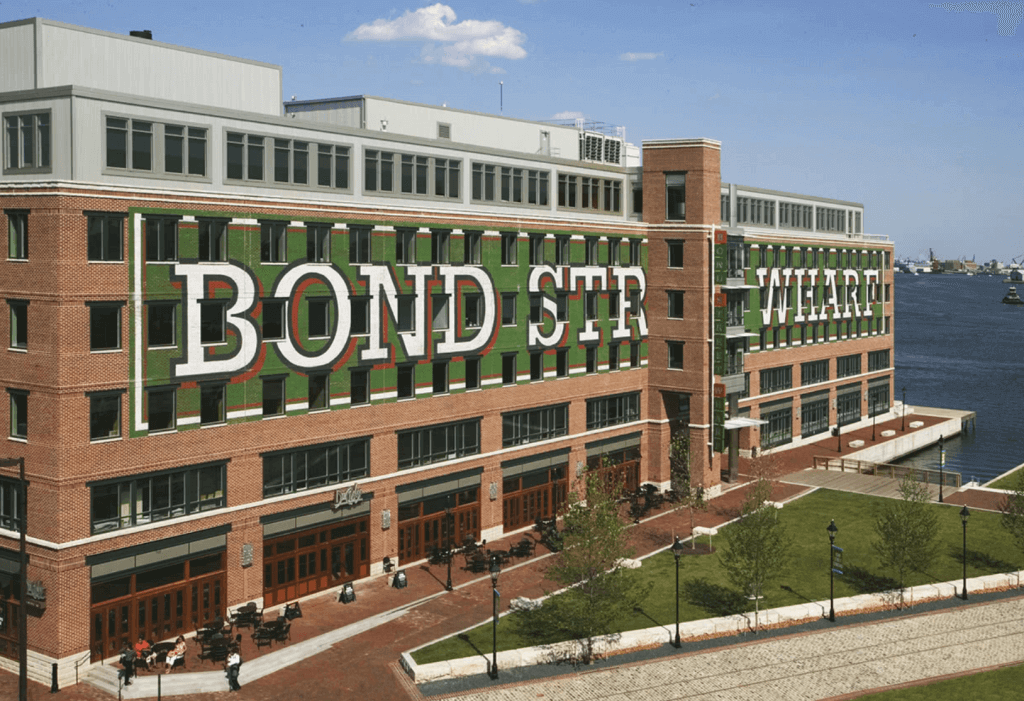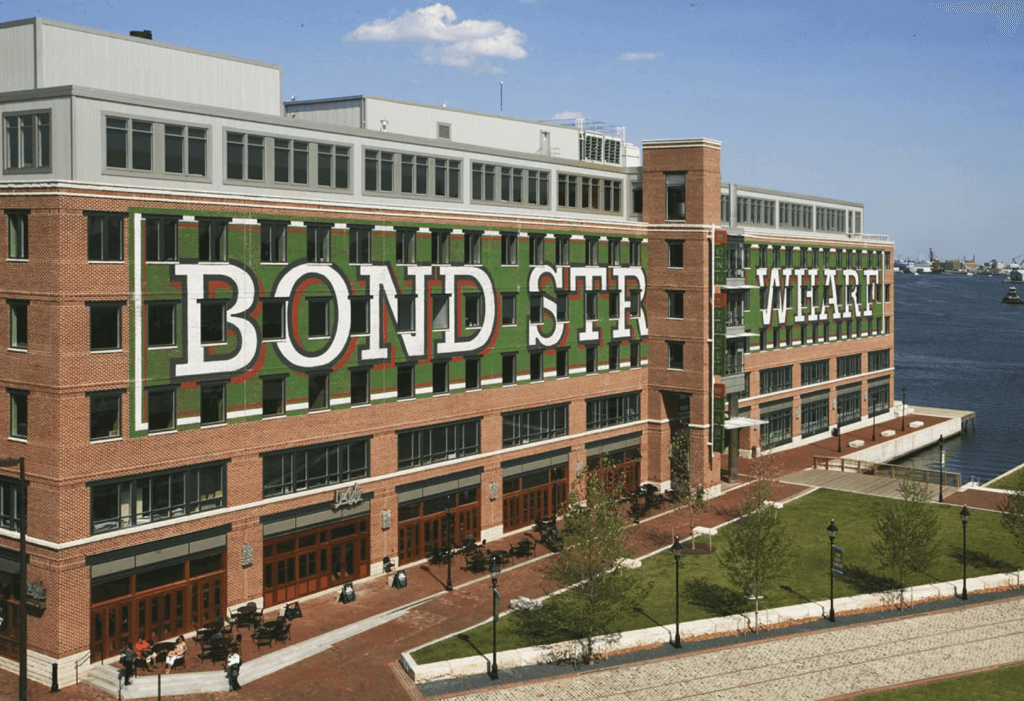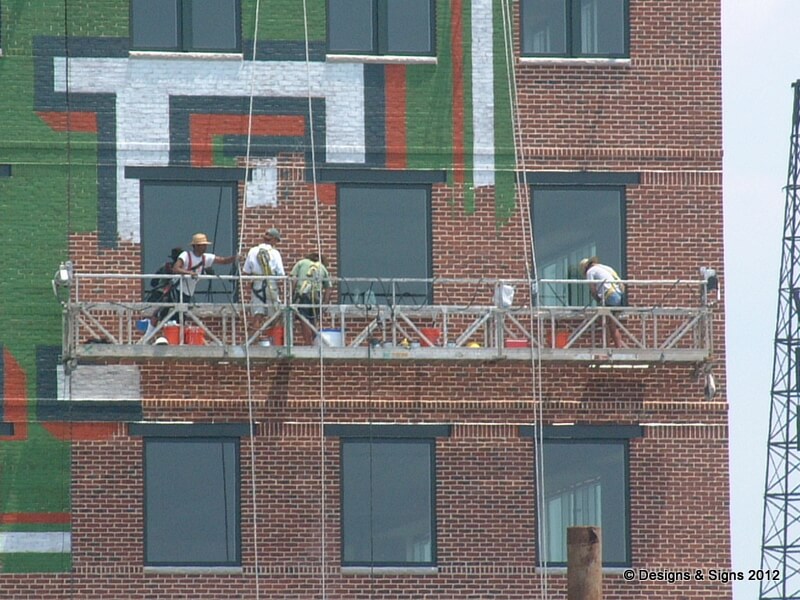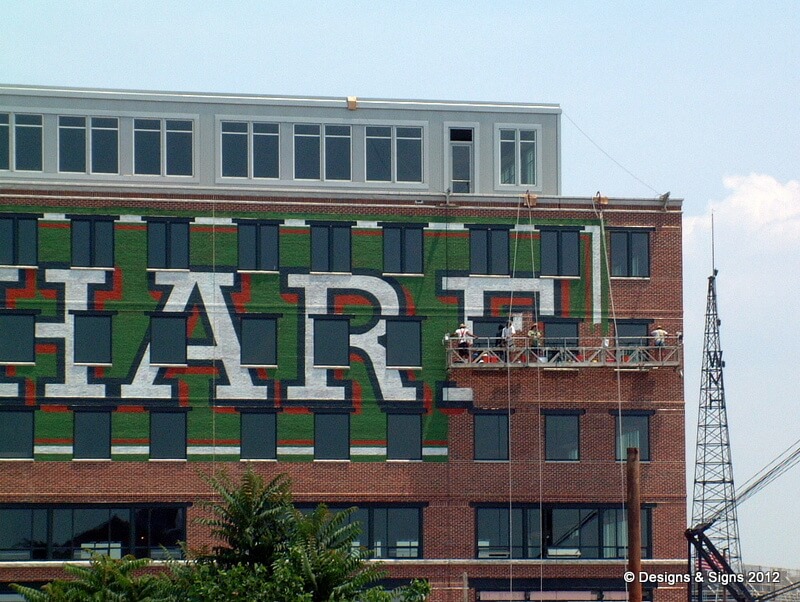 We answer questions about murals.
In short, we paint the best commercial mural on buildings around Maryland, Virginia, Pennsylvania, and beyond. Most of our projects are much smaller than this. Whatever you need, please don't hesitate to request our services. We enjoy lettering any wall, small or large! We can get it done for you no matter the method, surface, colors, or concept. Take a moment to consider your next project, and please review our website thoroughly. We have posted many photos here, but sadly, it's still just a tiny sampling of what we have accomplished over the years. If you need a quote or advice, call or send us a message online. We'll be glad to help you out.