A hand-painted mural for Mission BBQ in Dover, Delaware. We really enjoyed our day. We had fun painting the mural and we had some great BBQ for lunch too! The staff at Mission BBQ were extremely kind and helpful to us while we worked.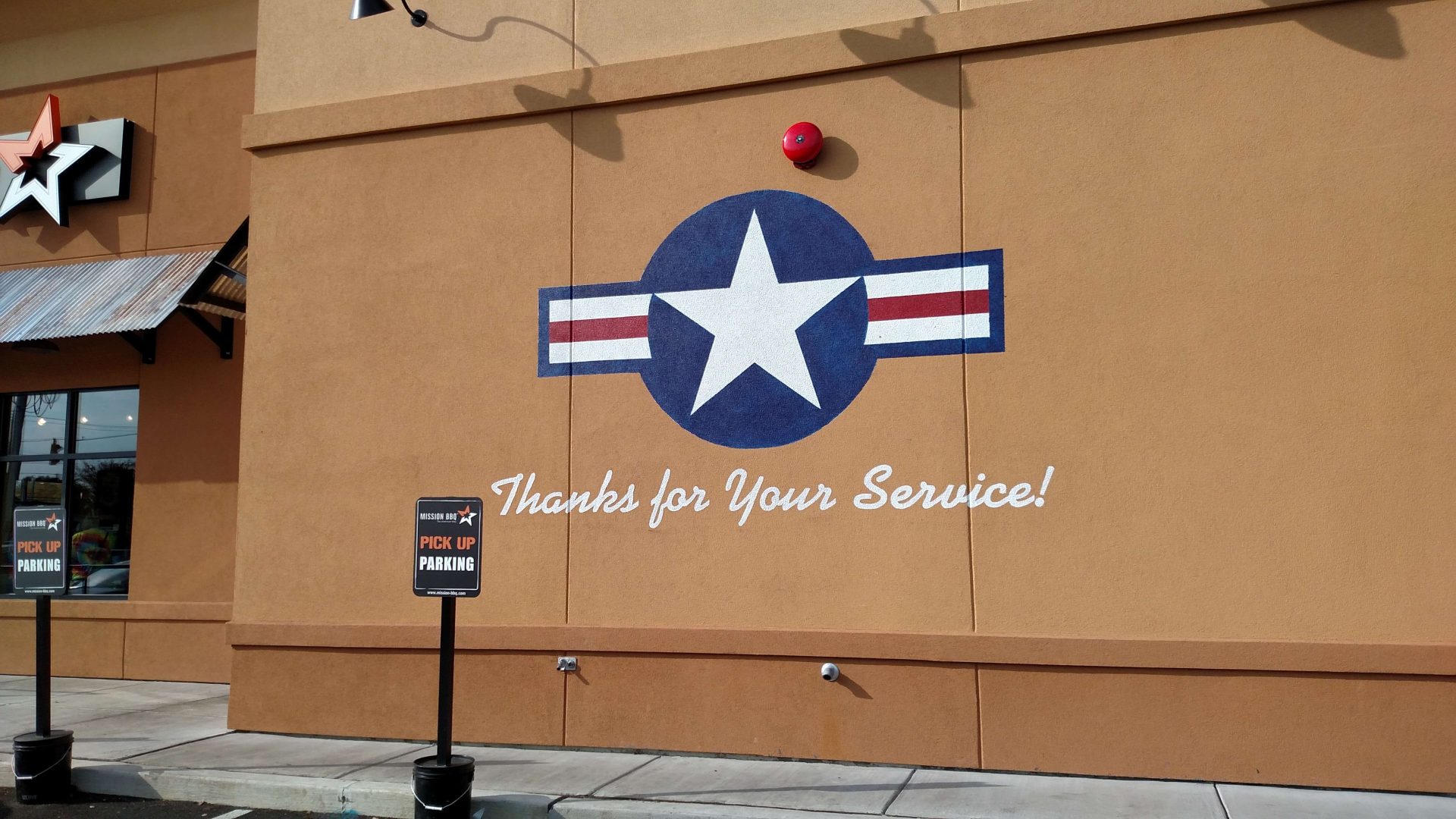 This iconic United States Air Force logo is the perfect choice for Mission BBQ. Classy!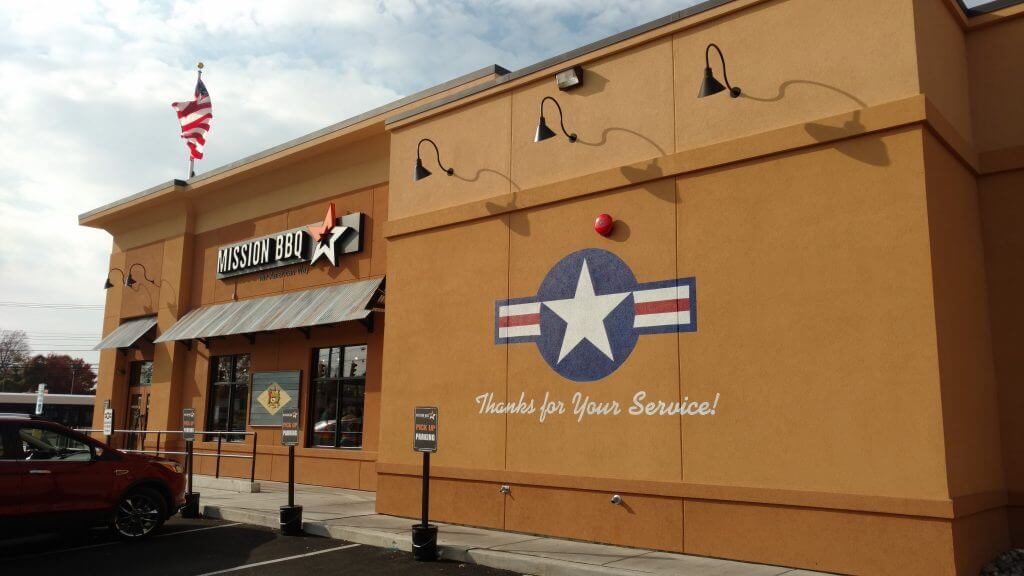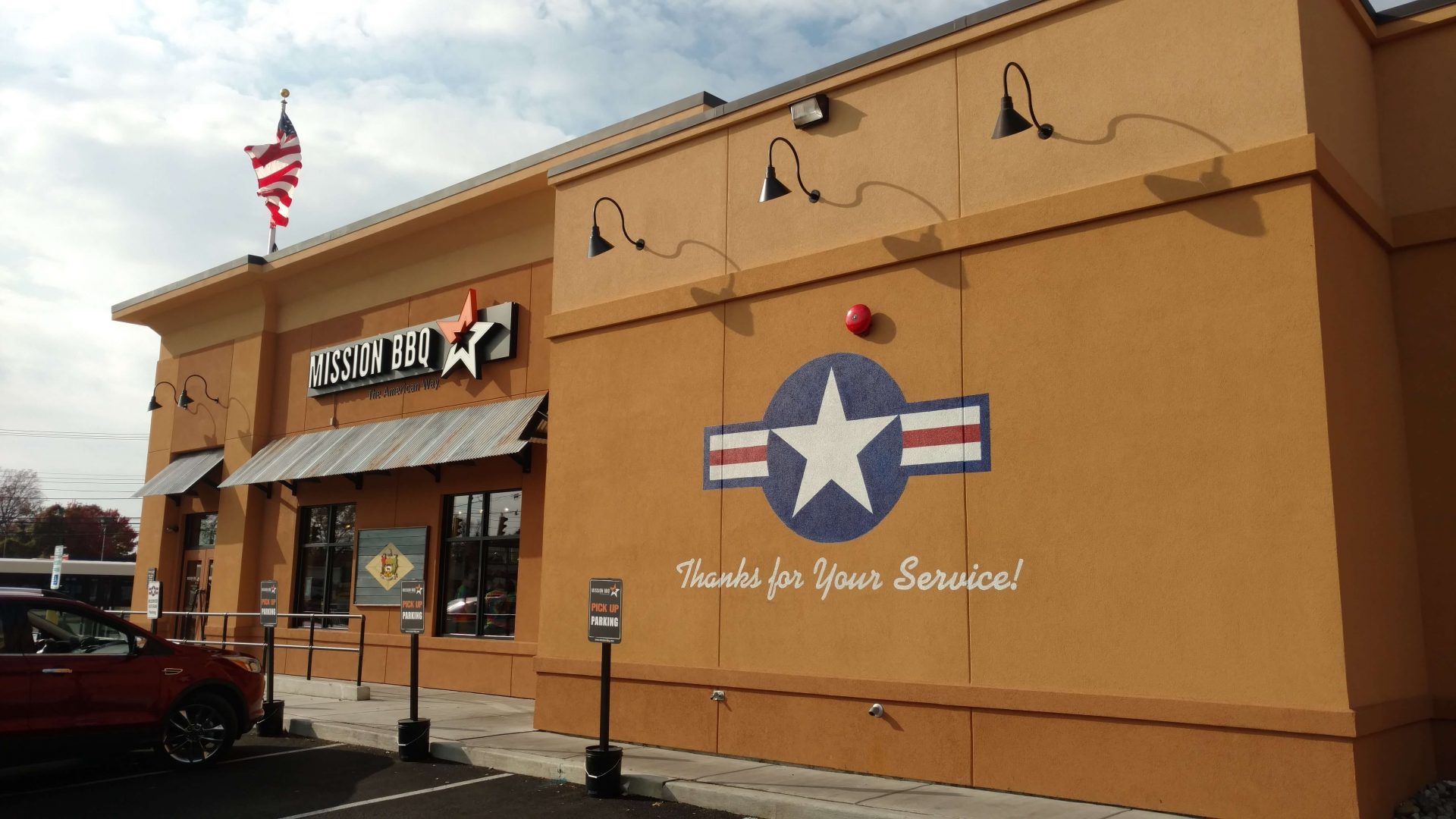 Thank you for your service!
This brand new Mission BBQ restaurant is located near the Dover Air Force Base on the main drag in Dover, Delaware. An installation such as this requires a full day for two tradesmen to complete. The surface in this case if fairly rough which adds a degree of difficulty. In this particular situation we use a stiff brush, which works much better to cut clean lines on the rough surface of the exterior wall.
Before painting begins, we tape a paper pounce pattern to the wall. It has many tiny holes in it and we use a bag of charcoal powder to rub the lines. This leaves a faint outline of the image on the wall. The painting is tedious and requires a great deal of experience. The colors are painted by hand with exterior latex paint. If you haven't been to Mission BBQ you're missing out. They make great BBQ with all the traditional sides and sauces.
See more photos of our hand painted murals.
About Mission BBQ
On September 11, 2011 Mission BBQ opened for business. The goal was to change the world back, even in a small way, to how it was before our world changed 10 years earlier. Everyday they strive to remind themselves that it is our heroes at home and abroad that make our country great. In addition, they work hard to prepare authentic BBQ and serve it in a patriotic dining room full of tributes to the heroes who have made our community and country what it is today.
For more information or to find a location near you, check out the link below!