A hand-painted mural for Mission BBQ in Dover,Delaware. We really enjoyed our day. We had fun painting the mural and we had some great BBQ for lunch too! The staff at Mission BBQ were extremely kind and helpful to us while we worked.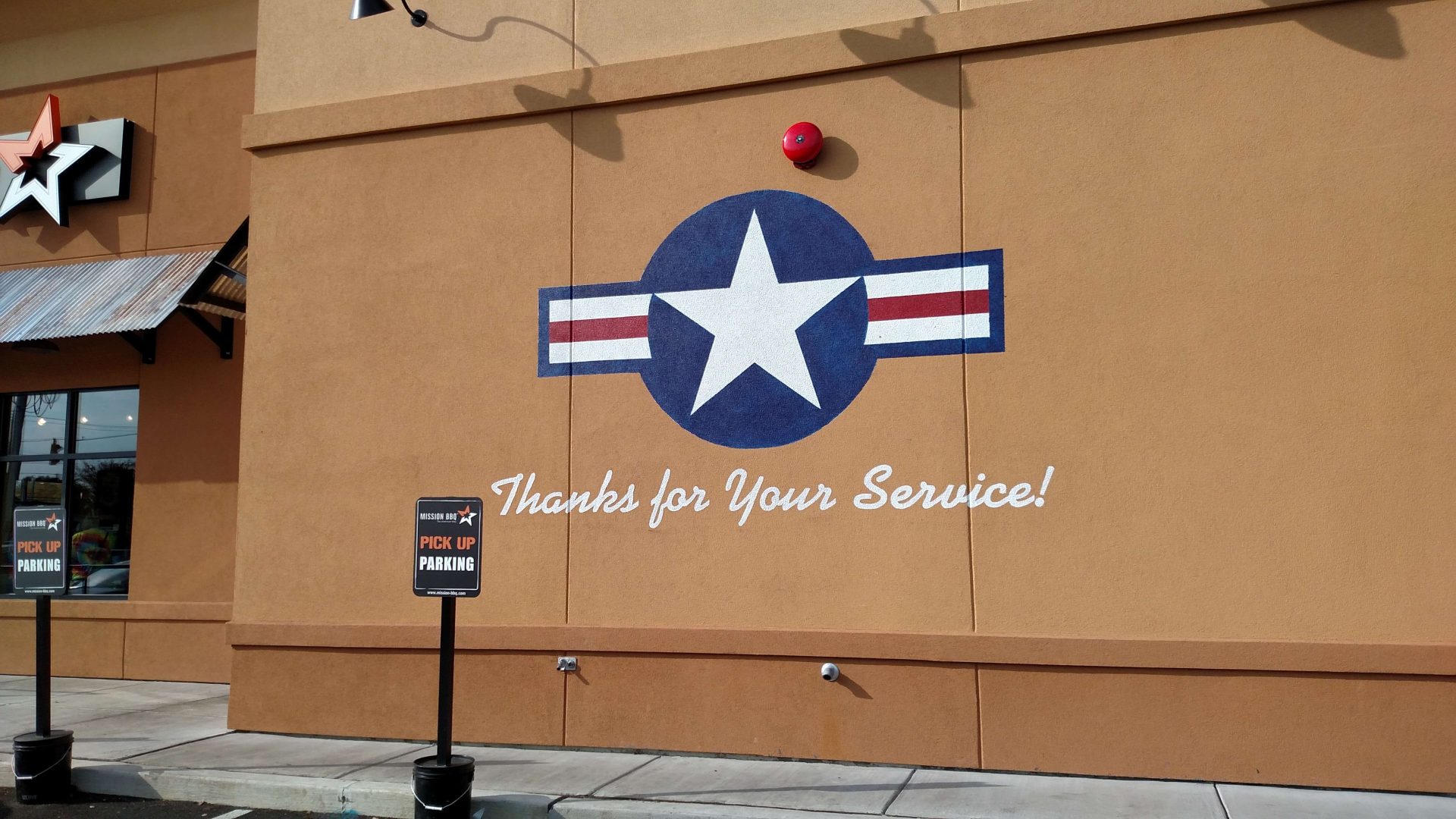 This iconic Unites States Airforce logo is the perfect choice for Missoin BBQ. Classy!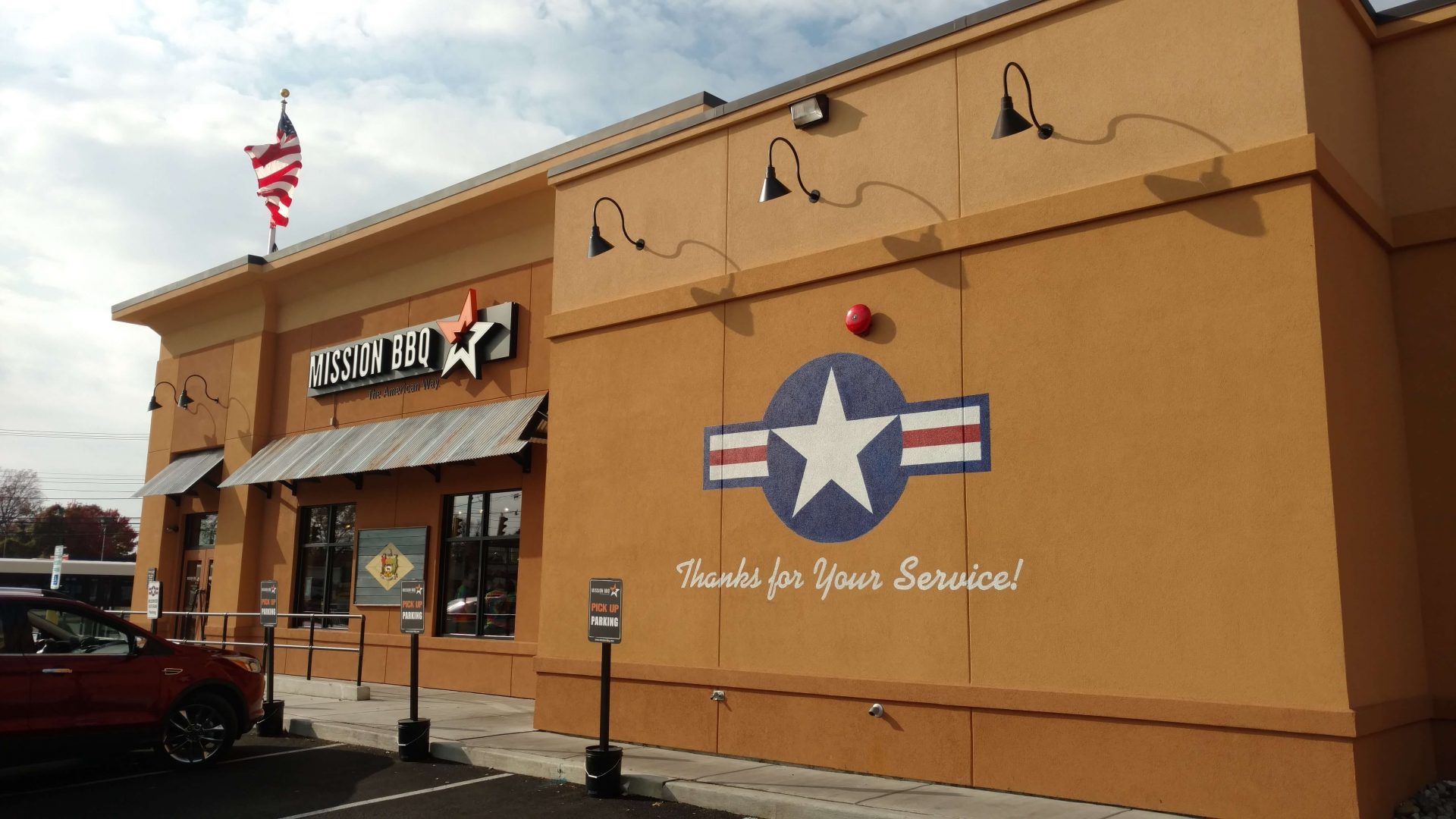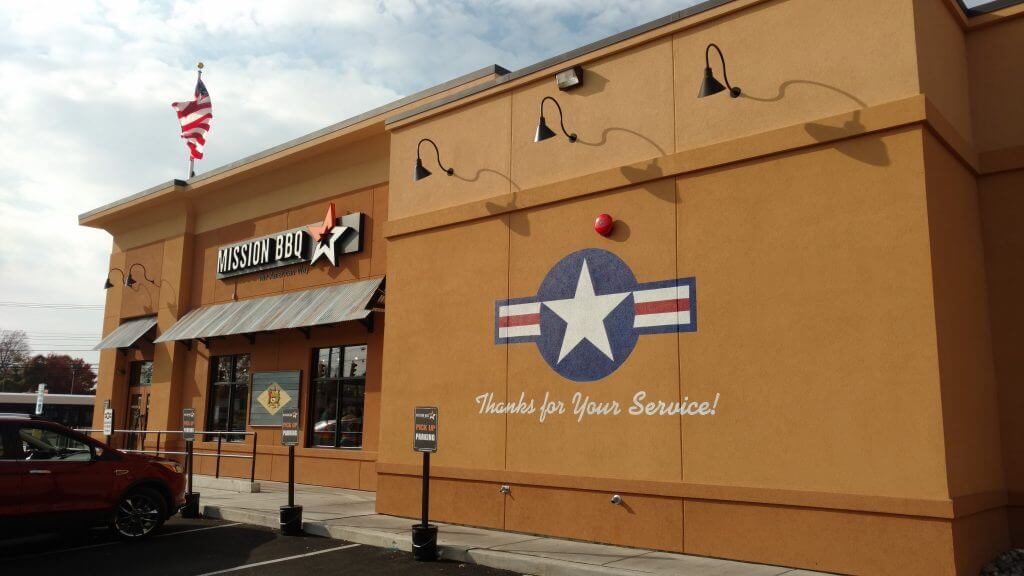 Thank you for your service!
This brand new Mission BBQ restaurant is located near the Dover Airforce Base on the main drag in Dover, Delaware. An installation such as this requires a full day for two tradesmen to complete. There surface in this case if fairly rough which adds a degree of difficulty. In this particular situation we use a stiff brush, which works much better to cut cleans lines on the rough surface of the exterior wall.
Before painting begins, we tape a paper pounce pattern to the wall. It has many tiny holes in it and we use a bag of charcoal powder to rub the lines. This leaves a faint outline of the image on the wall. The painting is tedious and requires a great deal of experience. The the colors are painted by hand with exterior latex paint. If you haven't been to Mission BBQ you're missing out. They make great BBQ with all the traditional sides and sauces.
See more photos of our hand painted murals.