We love to paint Crabhouse Murals in Maryland.
This hand-painted 'Welcome to Annapolis' mural will get your attention when driving by Pit Boys in Annapolis. Here, the silhouette of a steamed crab takes shape on the east wall of the restaurant. Crabs are a staple of the Annapolis dining experience, so it follows that painting Crabhouse Murals in Maryland must be notable too!  Locals pick crabs with a small knife, not a mallet. Nobody should smash blue crabs with a mallet, instead pick them with a knife and ask someone to show you how to do it. That's just something you should know if you want to do it the right way.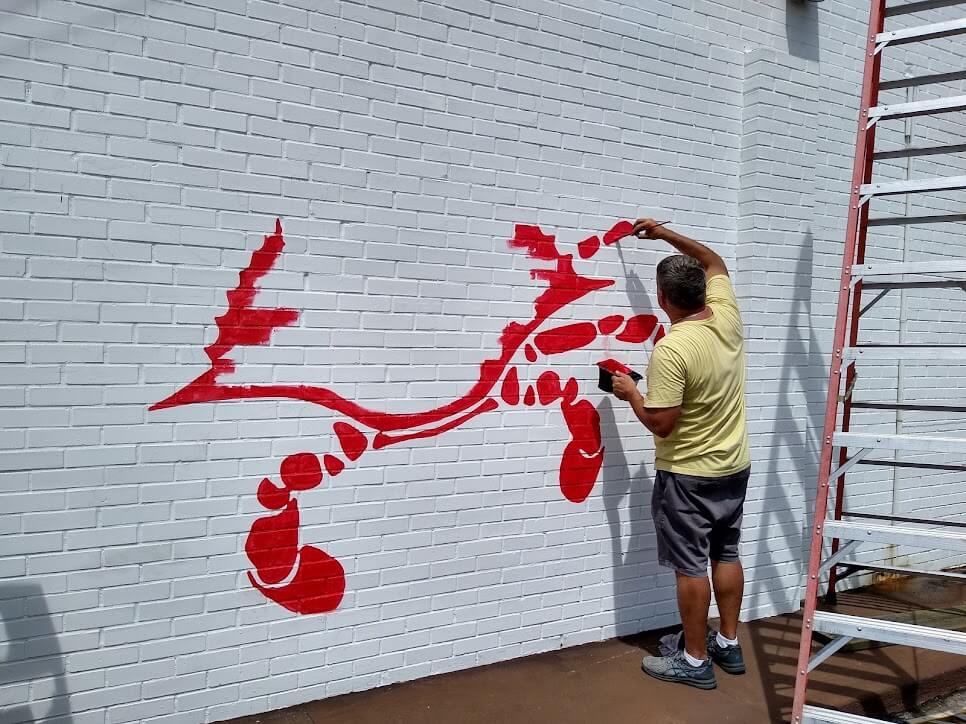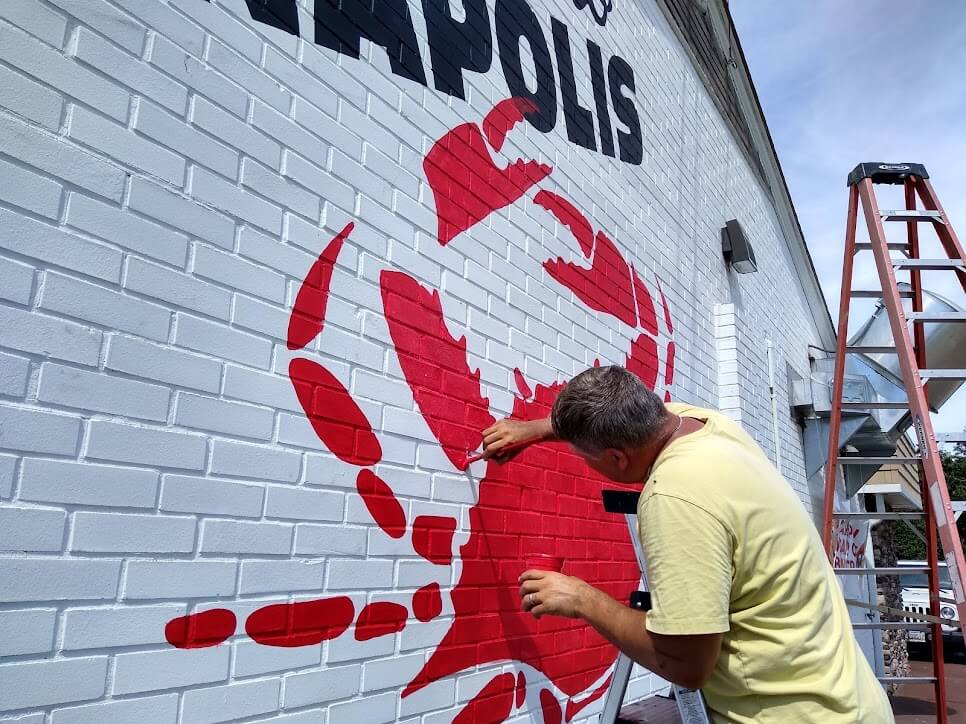 We should paint signs like this every day. Crabhouse Murals in Maryland are a great way to promote our local traditions, to share our living experience with visitors and guests, and to give thanks to our friends at Pit Boys. They've been cooking great crabs and BBQ right here in Annapolis for many years, and we know they'll continue to serve up great local food treats for many more years to come.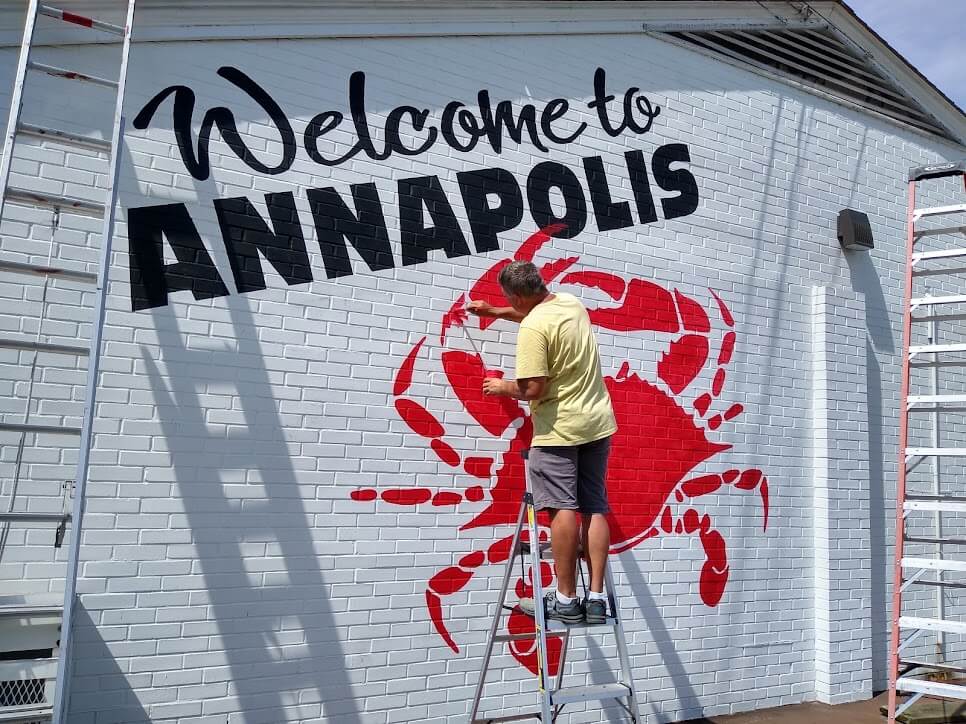 About Pit Boys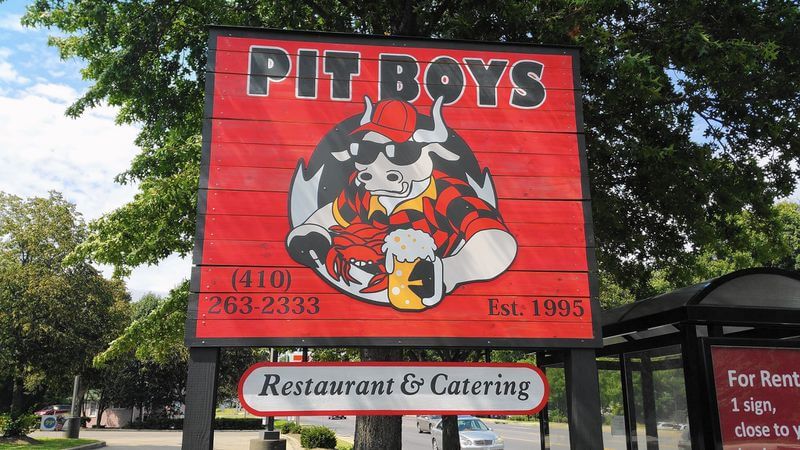 Photo source: Capital Gazette
In 1995, Pit Boys opened in Annapolis and were celebrating 25 years of serving great food. Longtime Annapolis resident Marla George is the owner and operator of daily operations. Marla has over 20 years of catering experience and more than 30 years of restaurant experience. Pit Boys provide catering in numerous settings, or you can host a party in their dining room. Now she has one of the best Crabhouse Murals in Maryland.
Their overstuffed pit beef, turkey, and BBQ sandwiches are complemented by homemade sides, including new potato salad, creamy coleslaw, and BBQ baked beans. Pit Boys also offers seafood items such as rockfish, grilled salmon, soft shell crabs, and much more.
Source: Pit Boys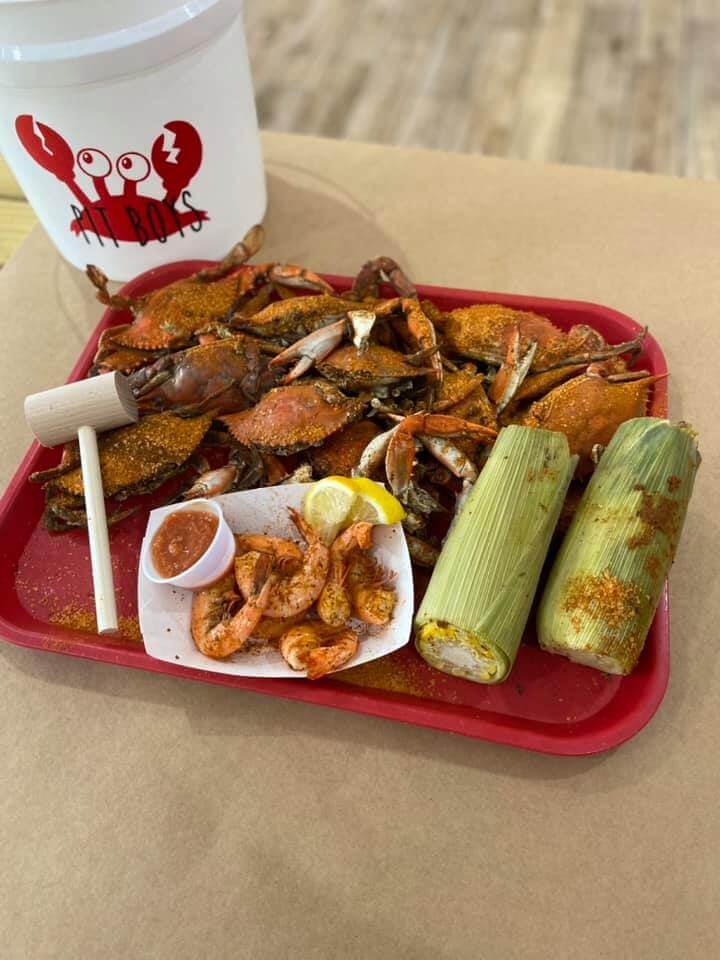 Photo source: Pit Boys
To check out Pit Boys' menu or to learn more, visit the links below!