Hand painted Lettering for Colony Club. We love painting murals in Washington DC.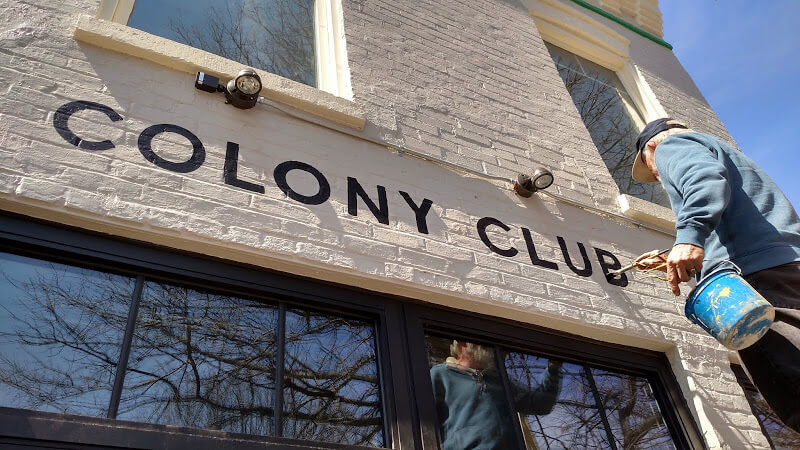 Brush lettering for Colony Club in Washington, DC. Lettering by hand to match the custom logo as designed by Colony Club. Please take a moment to review more photos of our work. CLICK HERE to see more of our hand painted murals.  Thank you for visiting Designs & Signs online.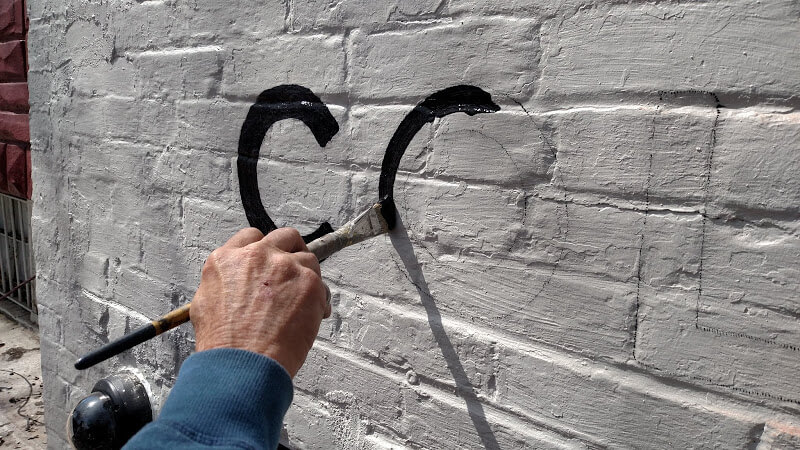 Cutting a smooth line on a rough surface…
We use a stiff short bristle brush, called a stipple brush, to cut clean letters and line on uneven rough surfaces.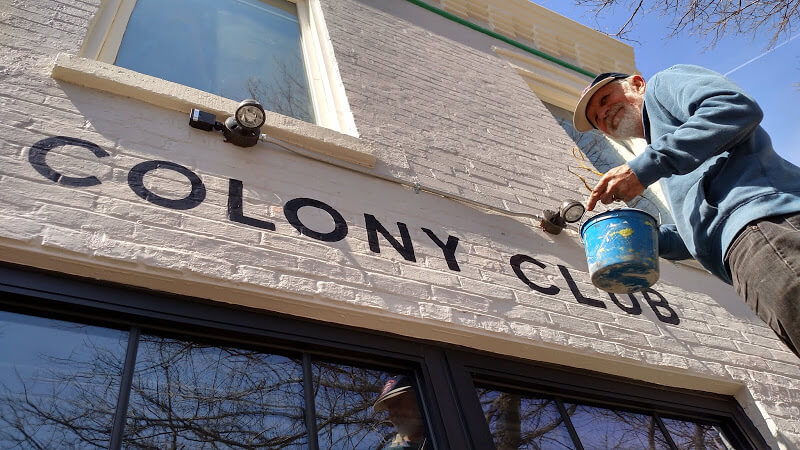 Hand painted lettering makes Brendon smile…
A look up at the work in progress. The lettering looks simple but with this surface it's quite challenging. It takes patience to get it just right. If any mistakes are made we use the background color to cut back into the letter. Touch ups are always part of the plan.