Commercial Signs Washington DC
Beautiful hand-painted lettering at Halfsmoke – a new eatery in Adams Morgan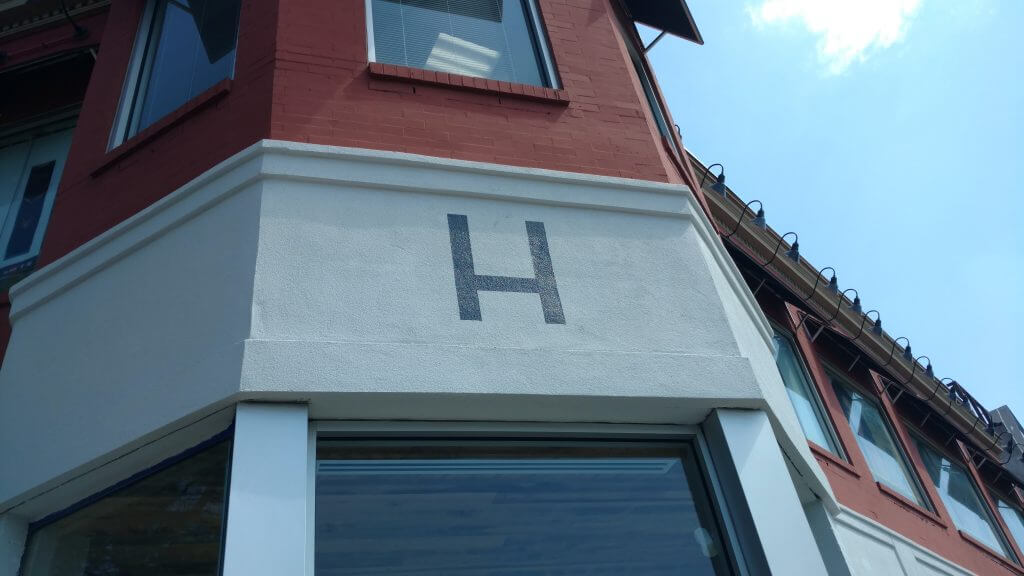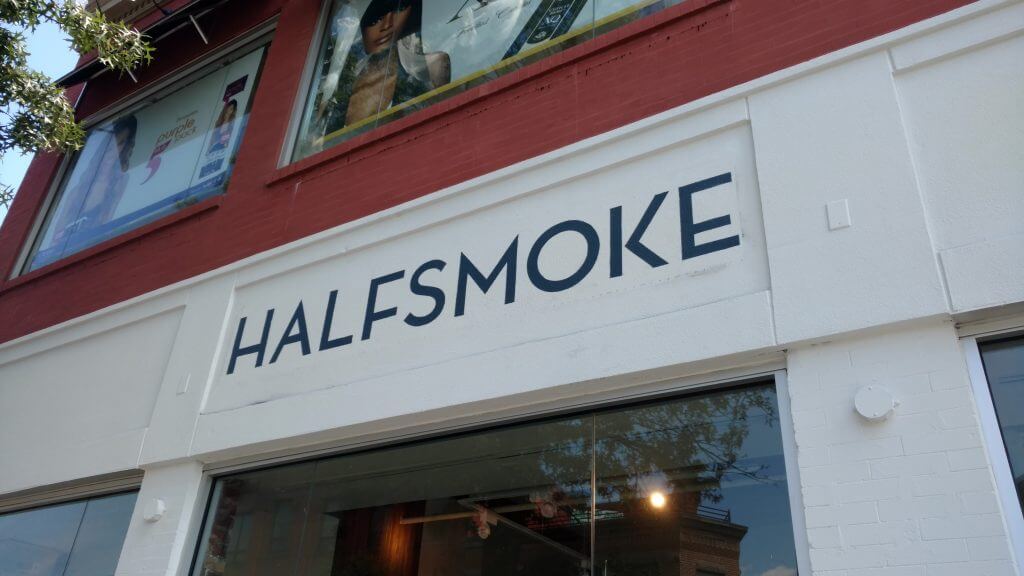 A little lettering goes a long way…
A new eatery in the Adams Morgan neighborhood of Washington, DC. We lettered the first floor facade on the front and sides of the building. First we use a pounce pattern to apply a charcoal outline of the lettering to the wall, and then we paint the letters by hand. I believe these letters were about two feet tall. Required one day for two men to complete the lettering. Hand painted signage and gold leaf are making a come back in Washington DC. We enjoy being a part of it.
Hand-Painted Lettering
The pouncing technique was used to complete this project, utilizing a pounce wheel, charcoal outlining, followed by a smooth painting of the letters. We painted both the Halfsmoke lettering on the storefront and the "H" on the street corner. We used coal-black or gold leaf painting to form the company's name signage. We would then apply any necessary shading to the lettering. Leave it to dry for a little while and the sign comes out perfectly.