Historical architectural mural in the Baltimore City neighborhood of Fells Point, installed by Designs & Signs. Painted by hand. For this mural we use a technique called "cutting in". First the wall is painted with white block filler. After that we apply the pounce patterns and then we come back with a brush to paint the black. We "cut in" around the letters with black. The black will cover the white in one coat. If we did it the other way we would need two coats of white to cover the black. We always cut in when we are painting a light color letter on a dark background.
A few more photos of this historical building in Baltimore City… We really enjoyed painting this beautiful architectural mural!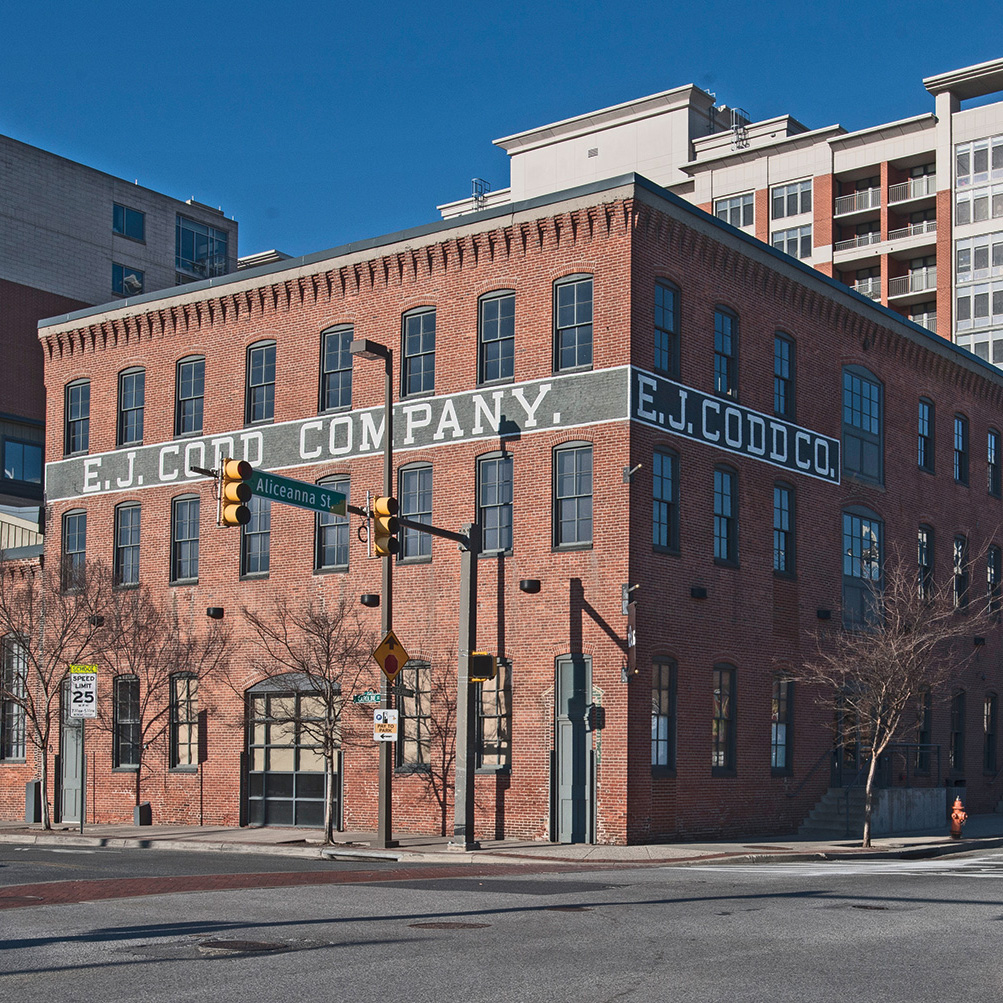 EJ Codd Building History & News
---
We painted another amazing mural in Fells Point at Bond Street Wharf. There was an installation at the Baltimore Museum of Industry about that mural. More about that – Mural Exhibit – Museum of Industry. It's great to be a part of the revitalization  and restoration of Baltimore City.