Whole Foods Short Pump Mural; working from a scissor lift, we needed three days to finish painting this mural. It's quite a large project. Working around the lights on the wall was also very difficult and added some time to the job.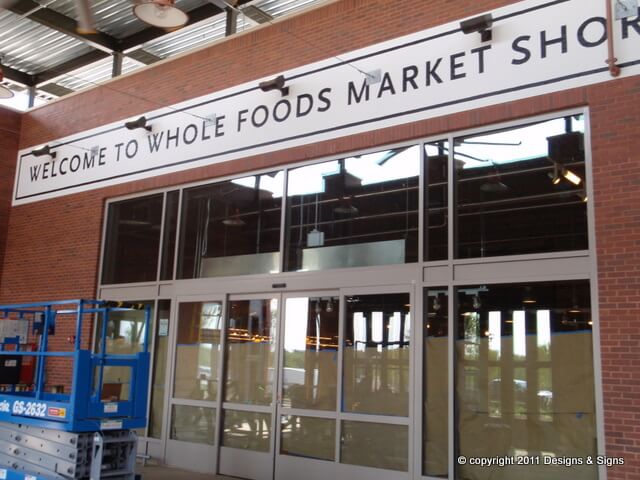 This painted architectural mural was installed by Designs & Signs at Whole Foods Market Short Pump near Richmond, Virginia. First the rectangular area was painted by rollers with white block filler; two coats were needed to completely hide the color of the brick wall. The black letters and trim were brushed by hand as well. Designs & Signs has installed both exterior and interior murals at many Whole Foods Market locations throughout the mid-Atlantic region.
This Whole Foods Market Mural looks fantastic
we have painted so many other murals too. Please take a moment to review our site, and look at More AMAZING MURALS!
Check it out! – Architectural Mural – Bond Street Wharf