We painted these Guardian Storage Murals in downtown Pittsburgh, Pennsylvania. The process is time-consuming. First, we must estimate the cost of materials and equipment rentals. Next, we do our best to determine the labor needed based on the number of days required to finish the job and how many painters will be on site. Finally, we begin painting by applying the white primer panel or block filler in this case. After the white block filler dries, paper patterns help us spread a charcoal line to the wall. The charcoal line becomes a guide for our painters, who used brushed to apply various color letters by hand.
How did we paint these Guardian Storage Murals?
First, our equipment rental service install a trapeze on one side of the building
Second, the Installers paint large rectangular panels with white block filler.
Then, we transfer the logo and lettering to the wall with a charcoal and a pounce pattern.
 Likewise, all letters receive double coatings of latex paint.
Next, we paint the bottom Blue panelover the white, leaving letters exposed (cutting in).
Finally, we returned months later to paint the same mural on the other side of the building.
Facility info – https://www.guardianstorage.com/locations/all/bloomfield/
Incredible Photos of these Guardian Storage Murals in Bloomfield.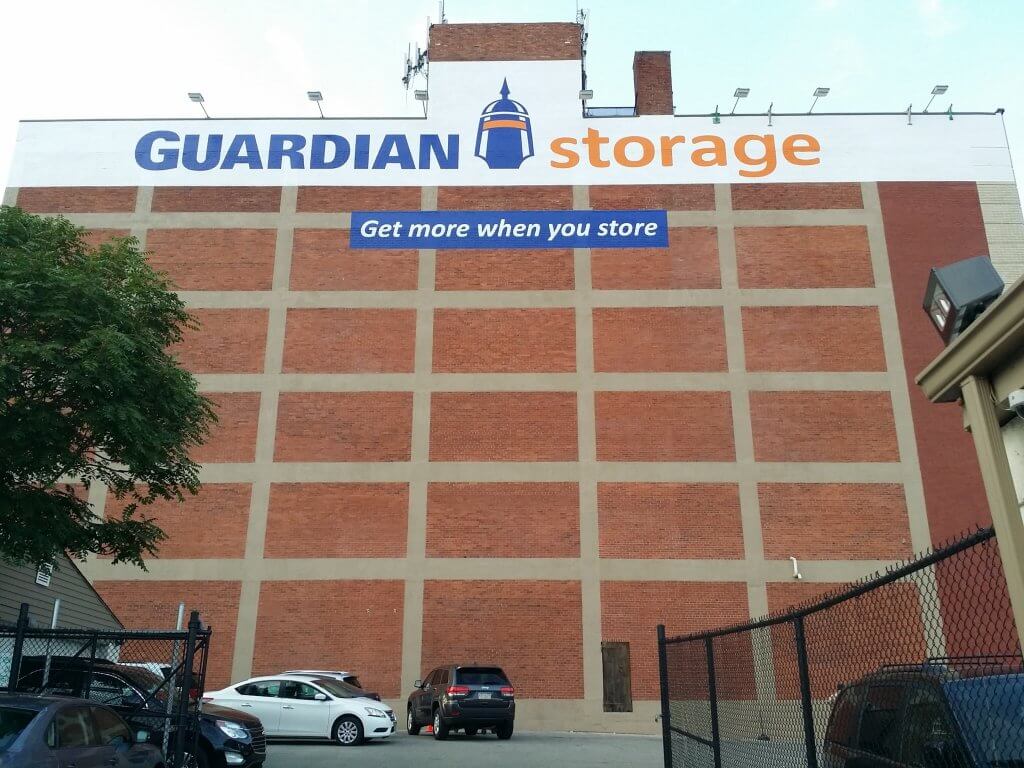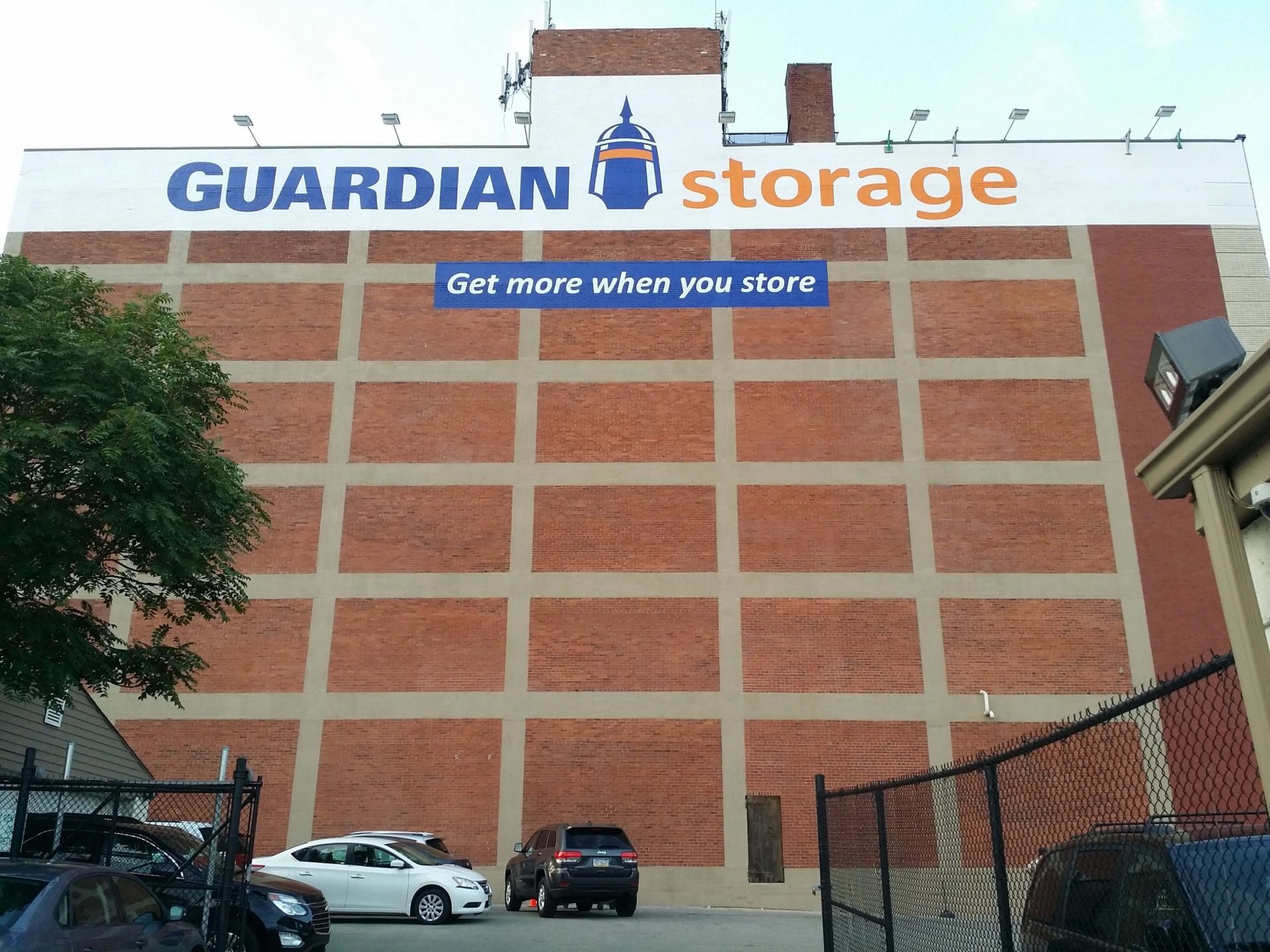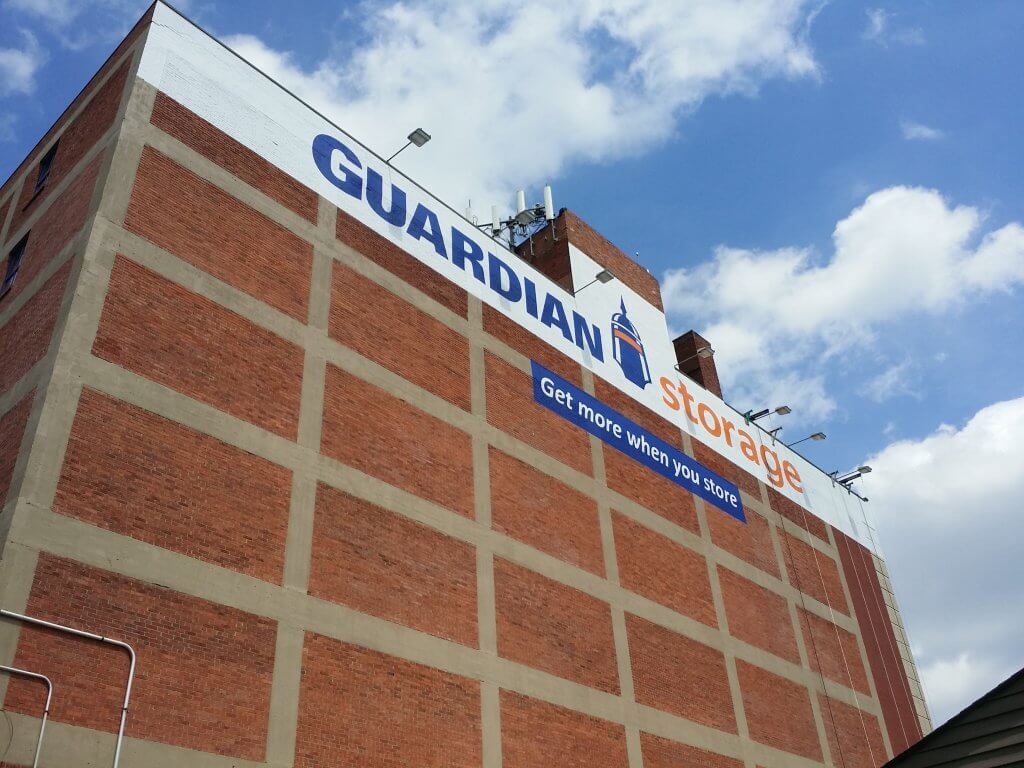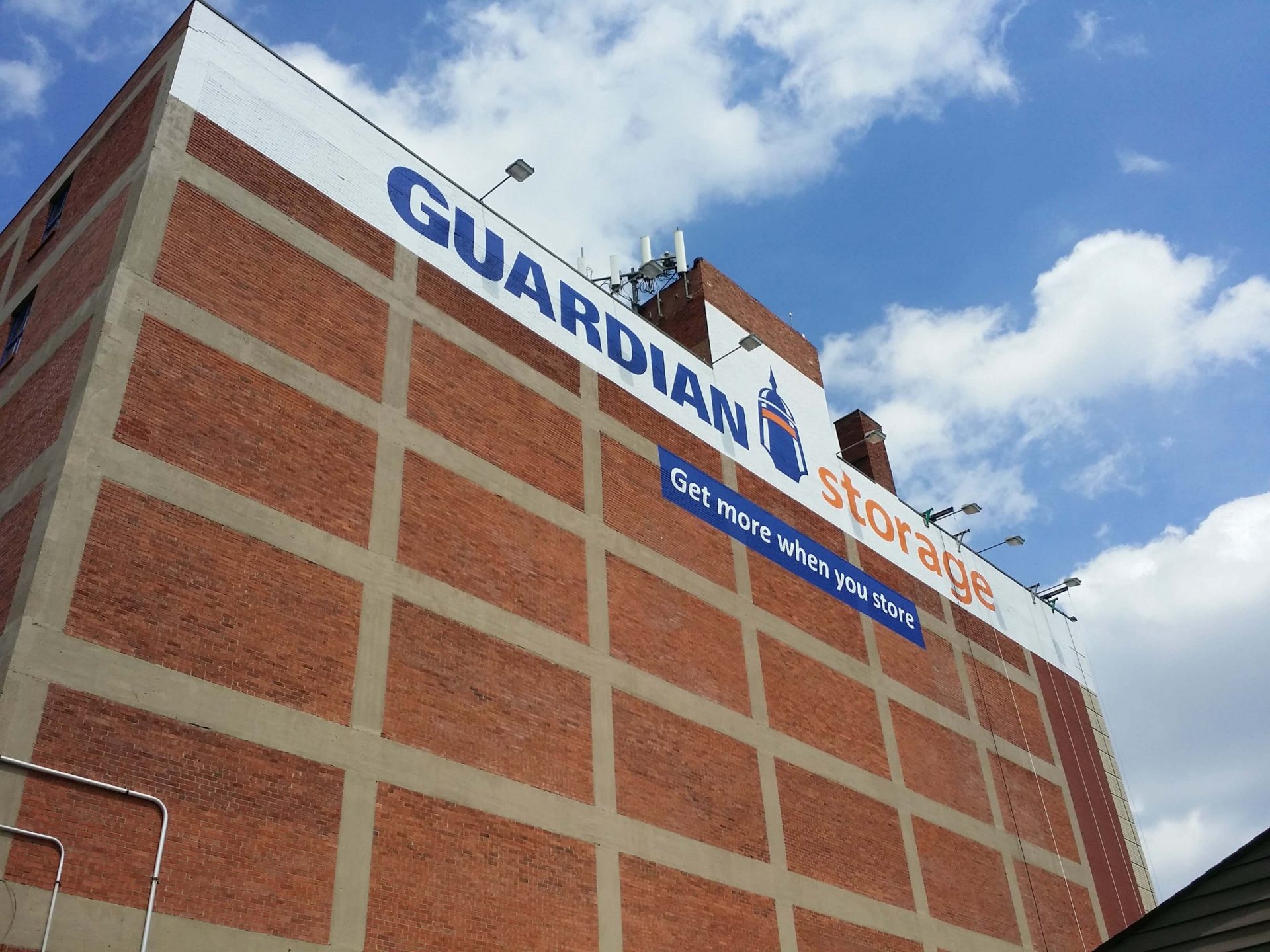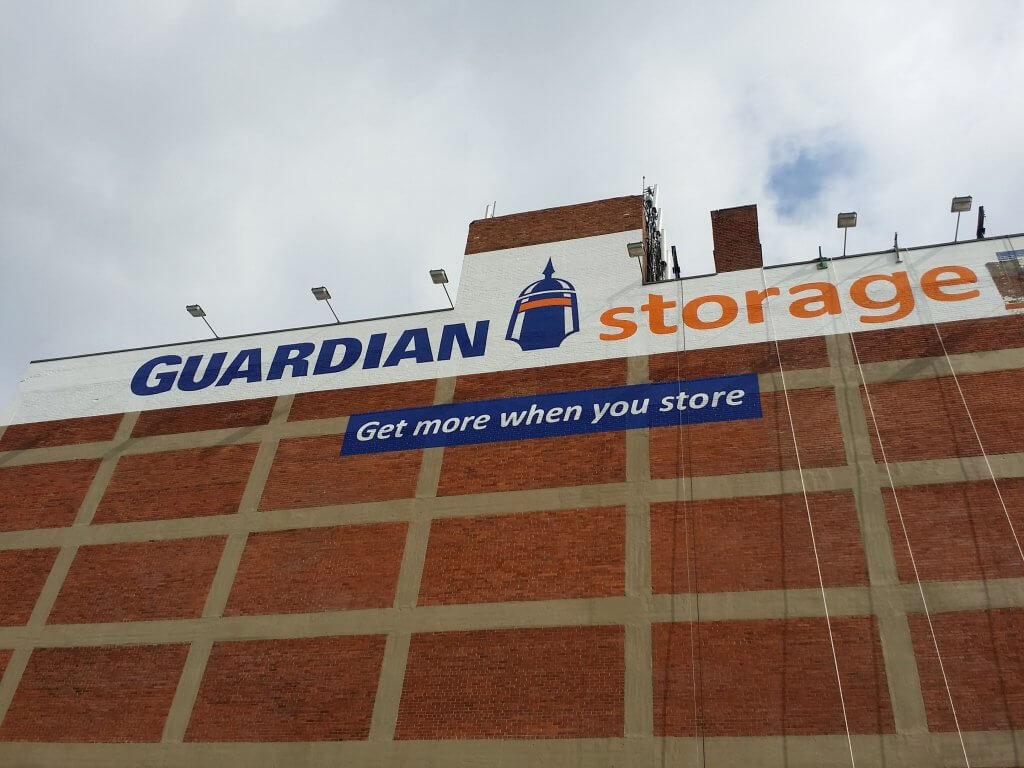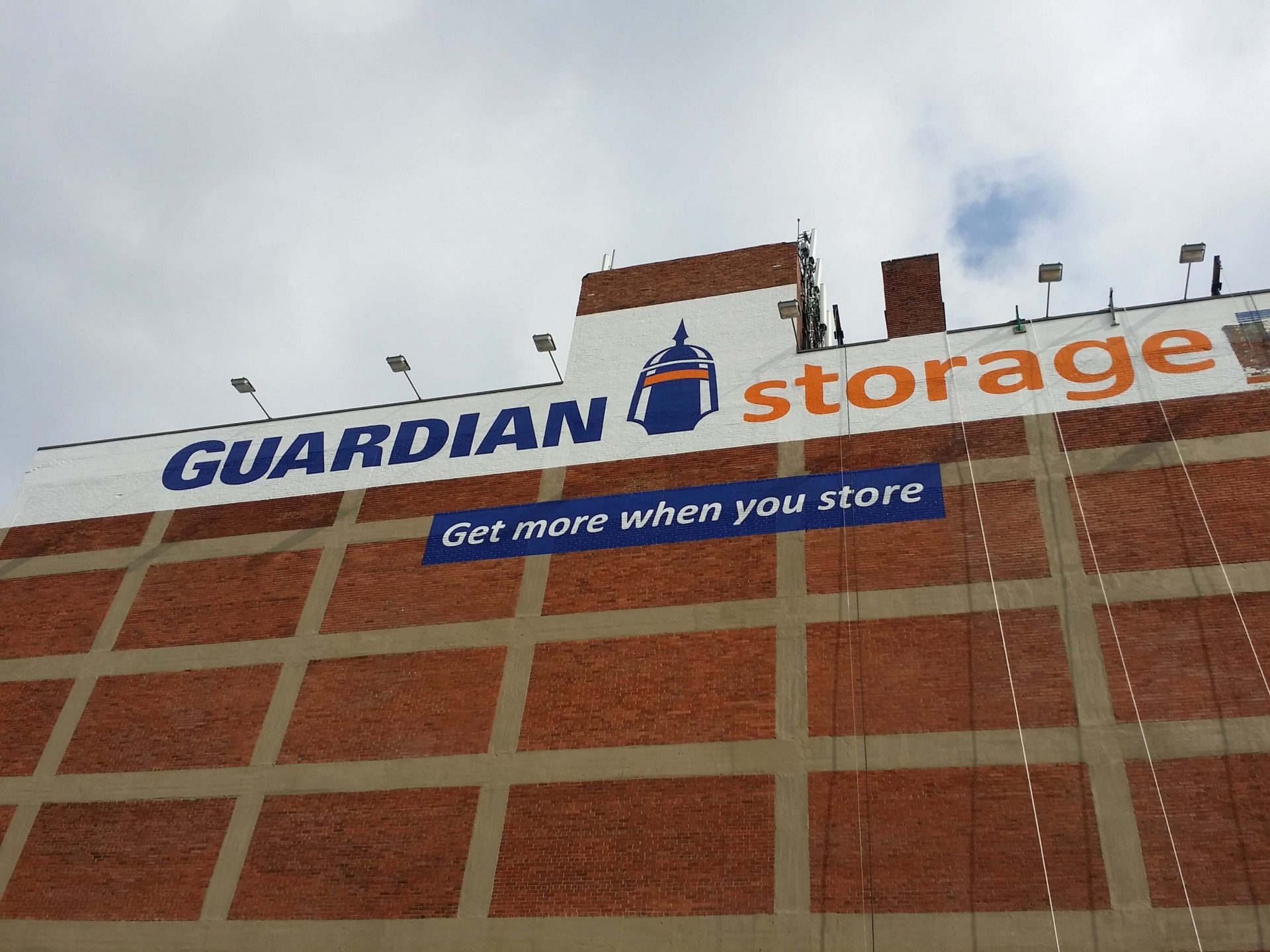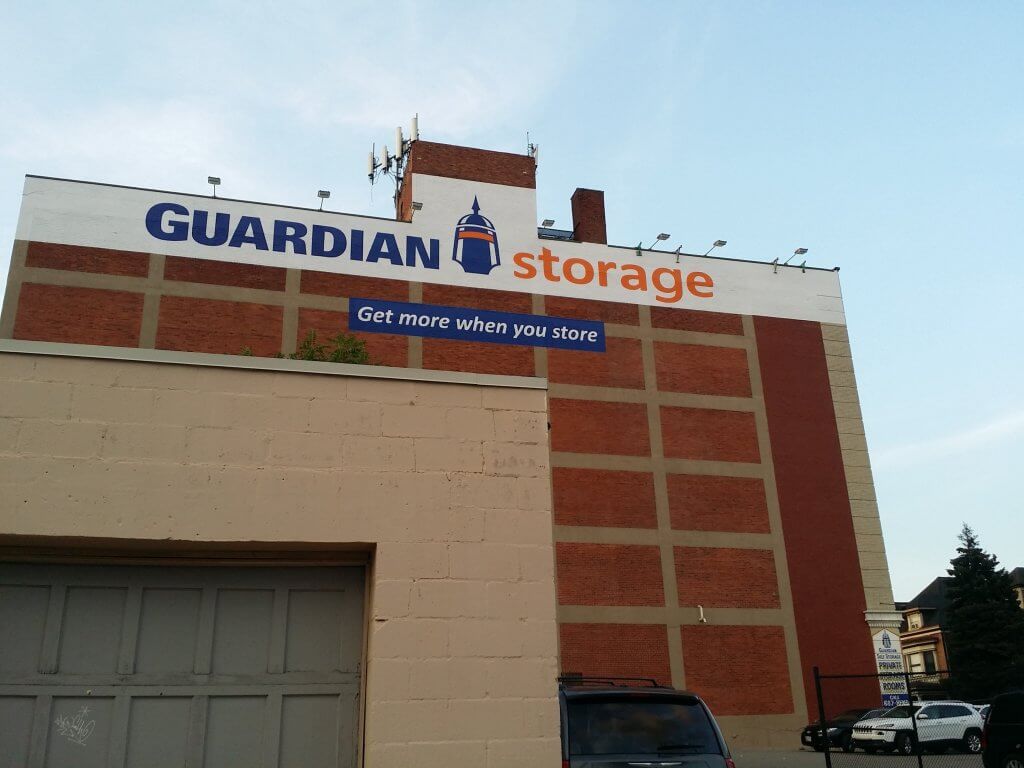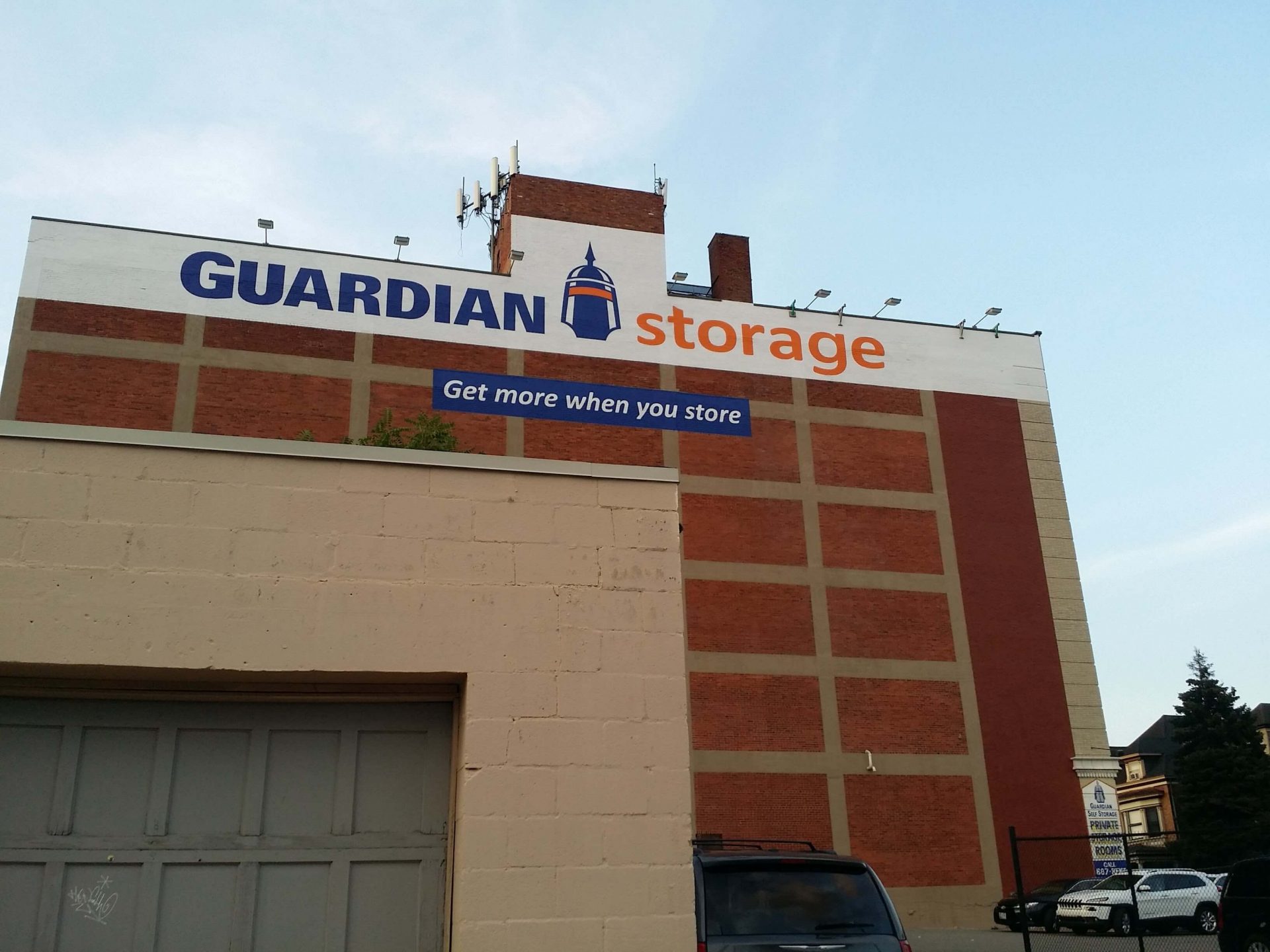 Painting Murals in Pittsburgh is fun! Here's A Bird's Eye View.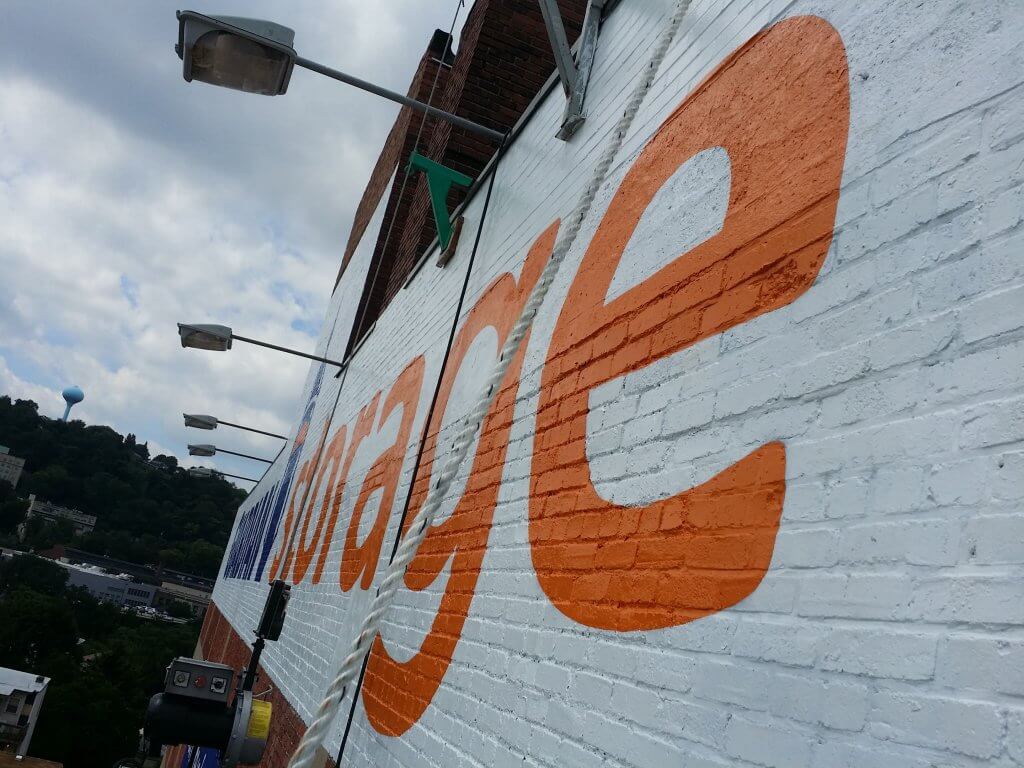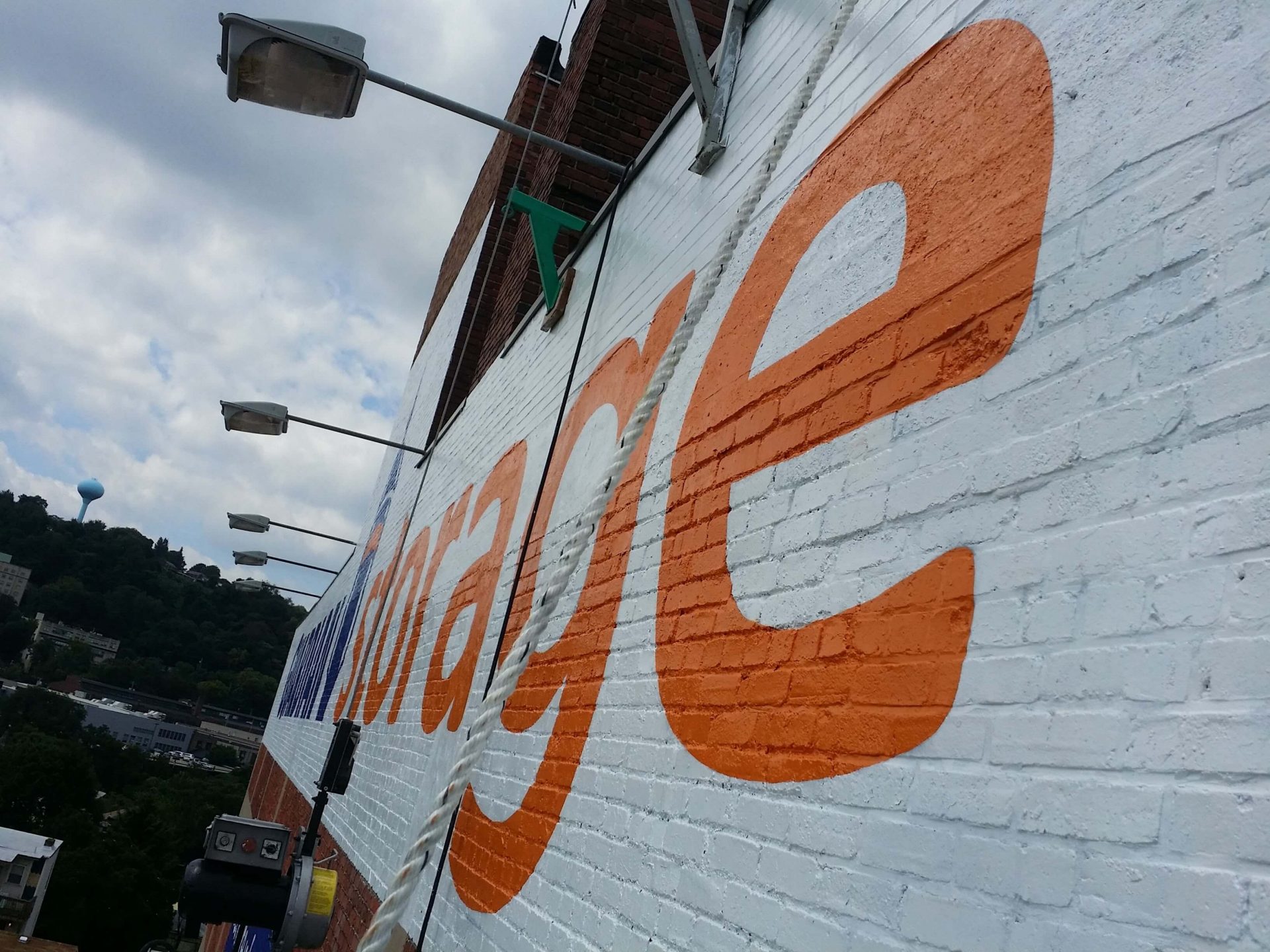 Some More Murals that We Painted in Pittsburgh.
Here's another Awesome Painted Mural in Baltimore City!