Guardian Storage Painting Murals
Guardian Storage Murals in downtown Pittsburgh, Pennsylvania.
How mural painting is done?
Trapeze installed on one side of building
Large rectangular panels are painted with block filler white.
Double coatings applied to lettering and logo
Blue panel painted over white leaving letters exposed (know as cutting in)
We return a few months later to paint the same mural on the other side of the building.
Facility info – https://www.guardianstorage.com/locations/all/bloomfield/
Great Photos of the Guardian Storage Murals in Bloomfield…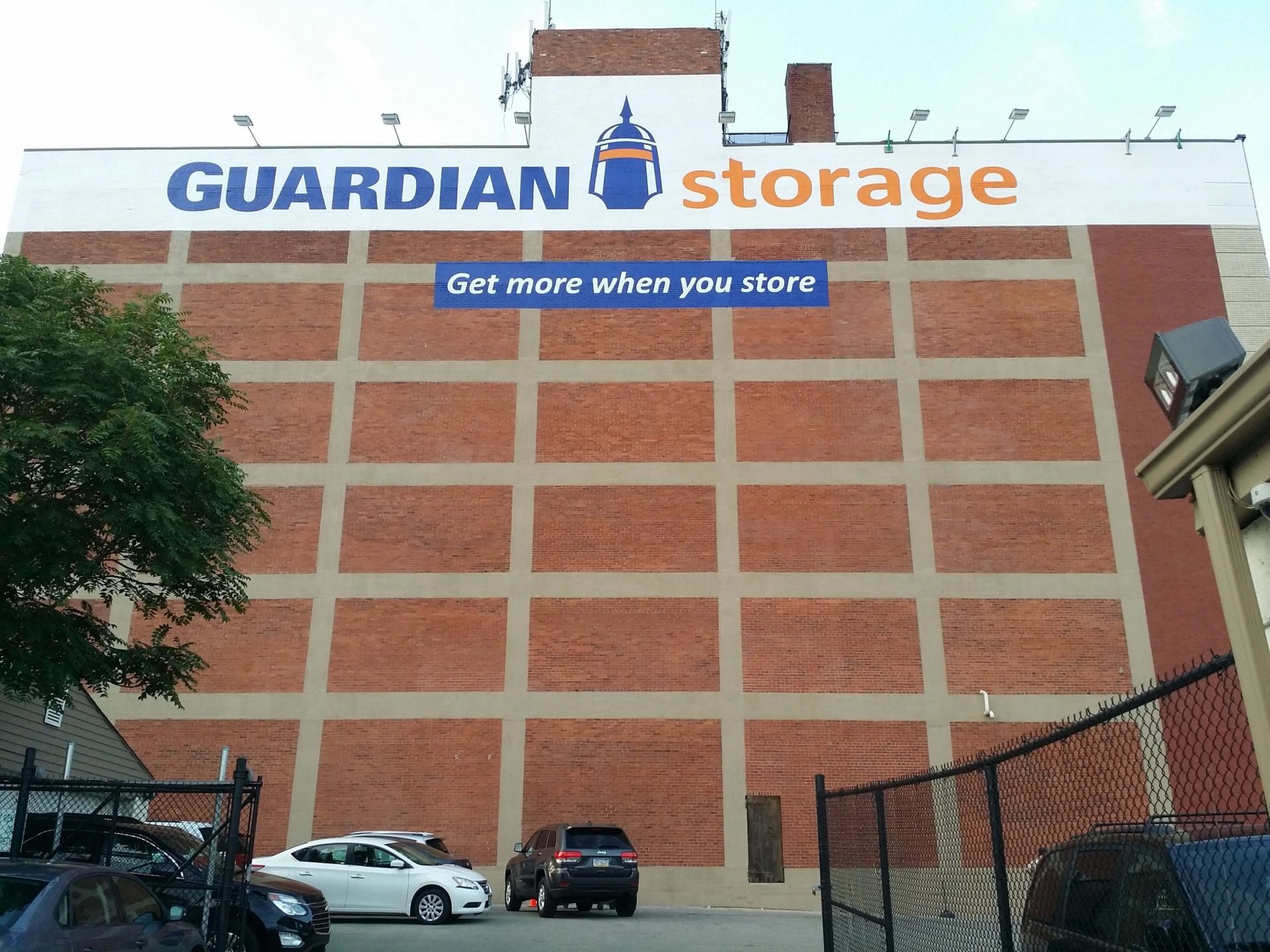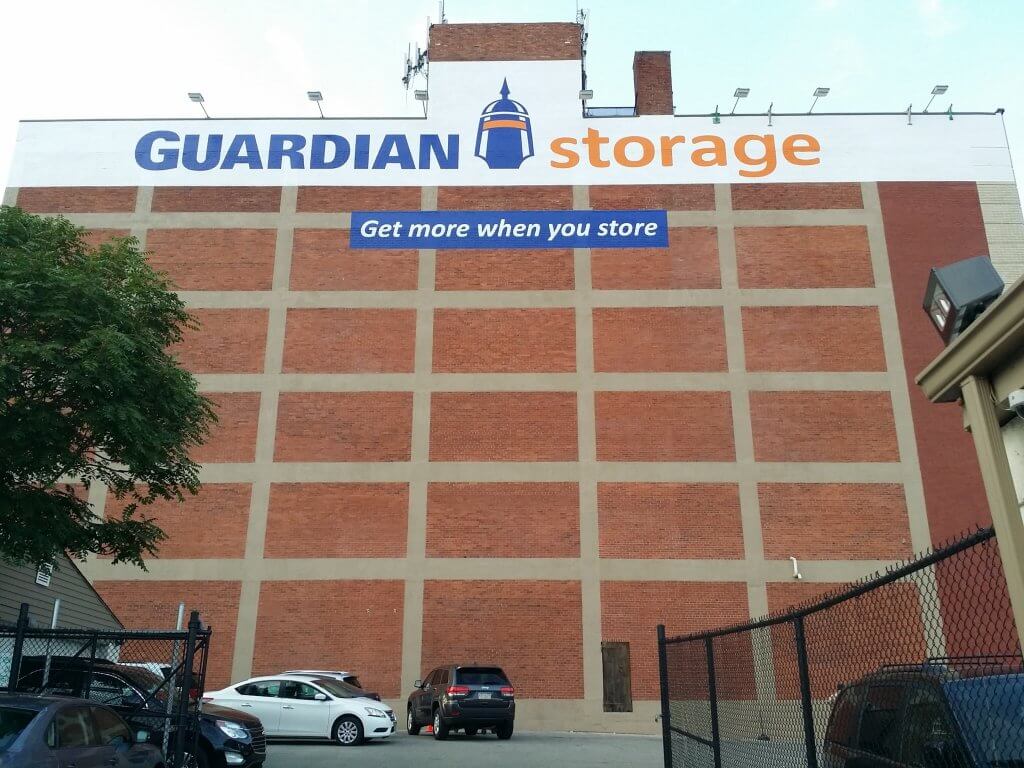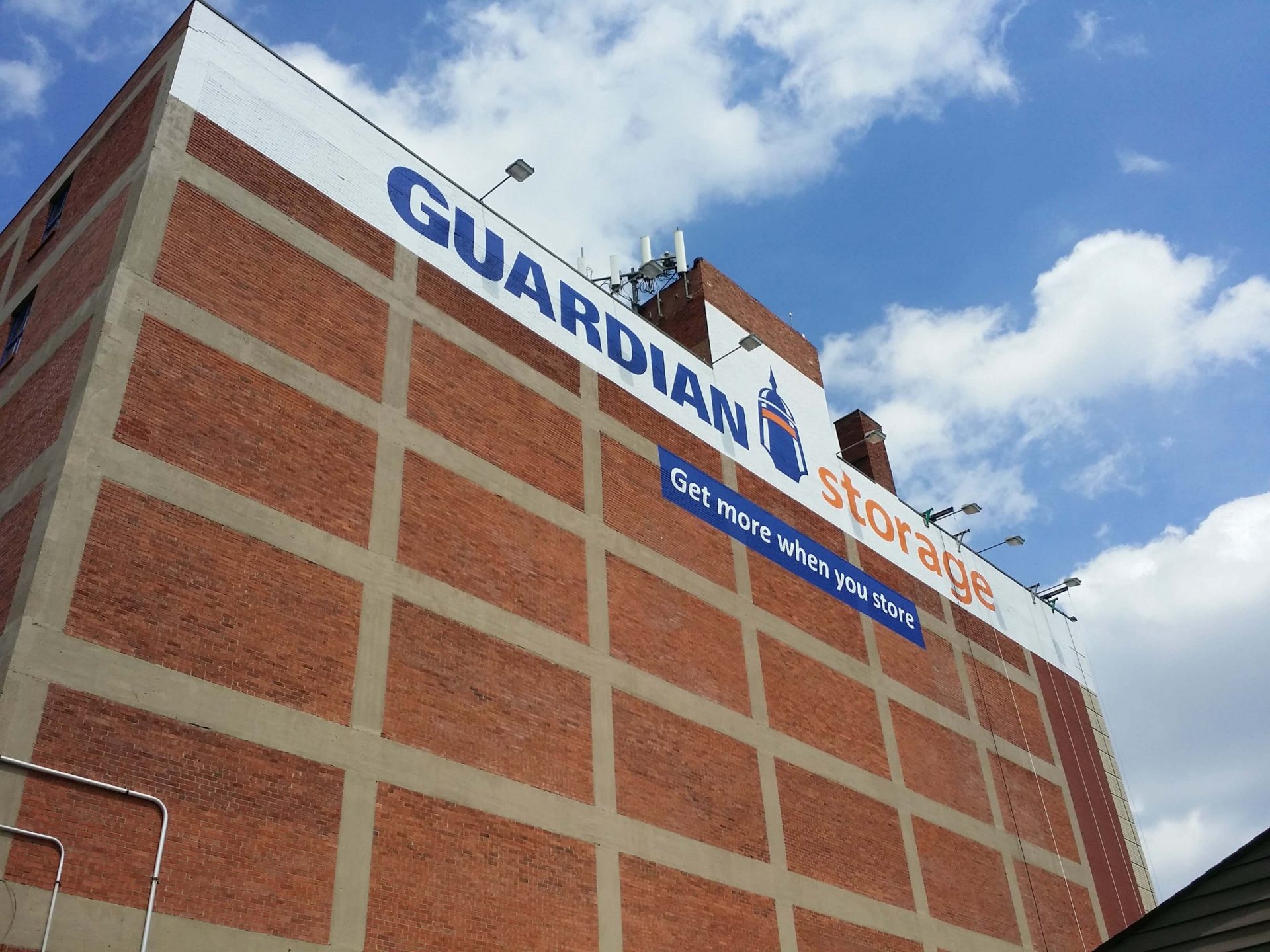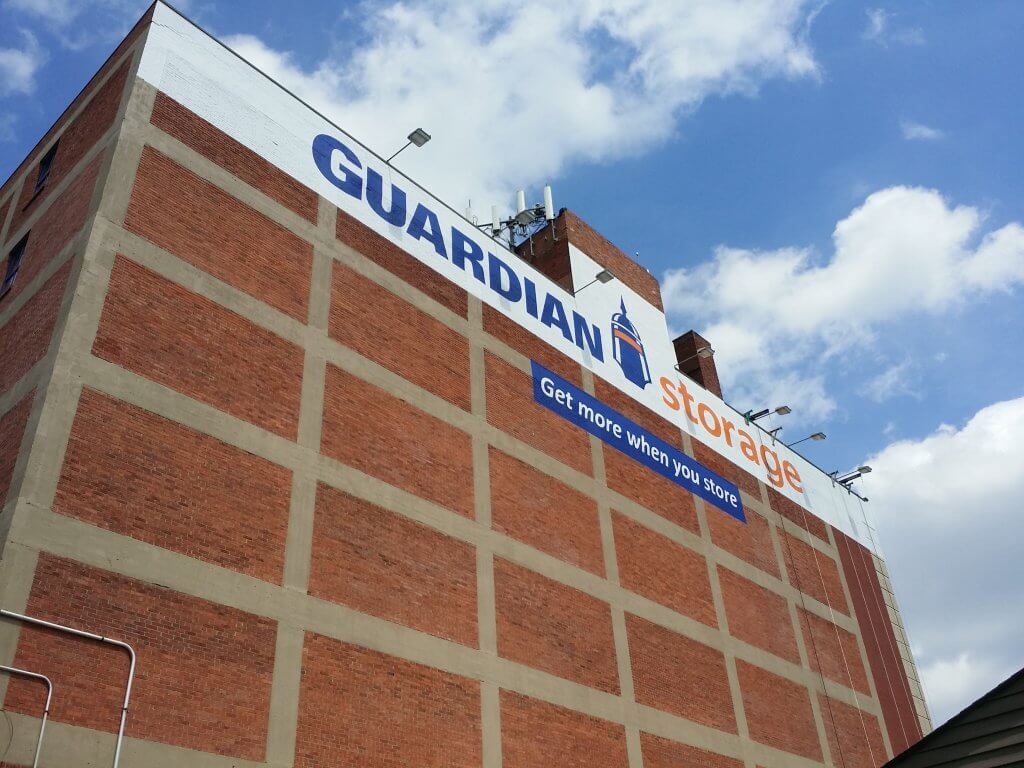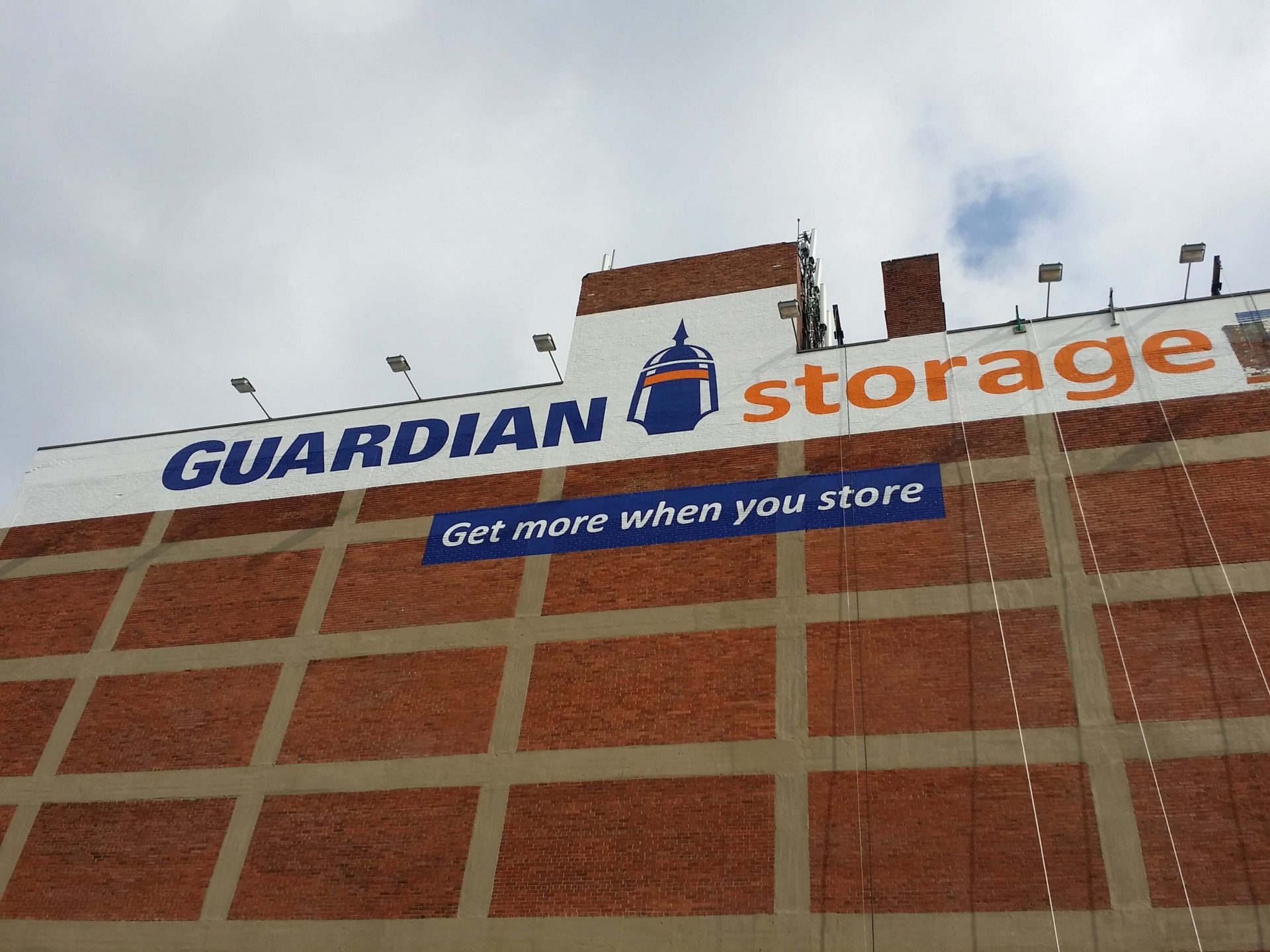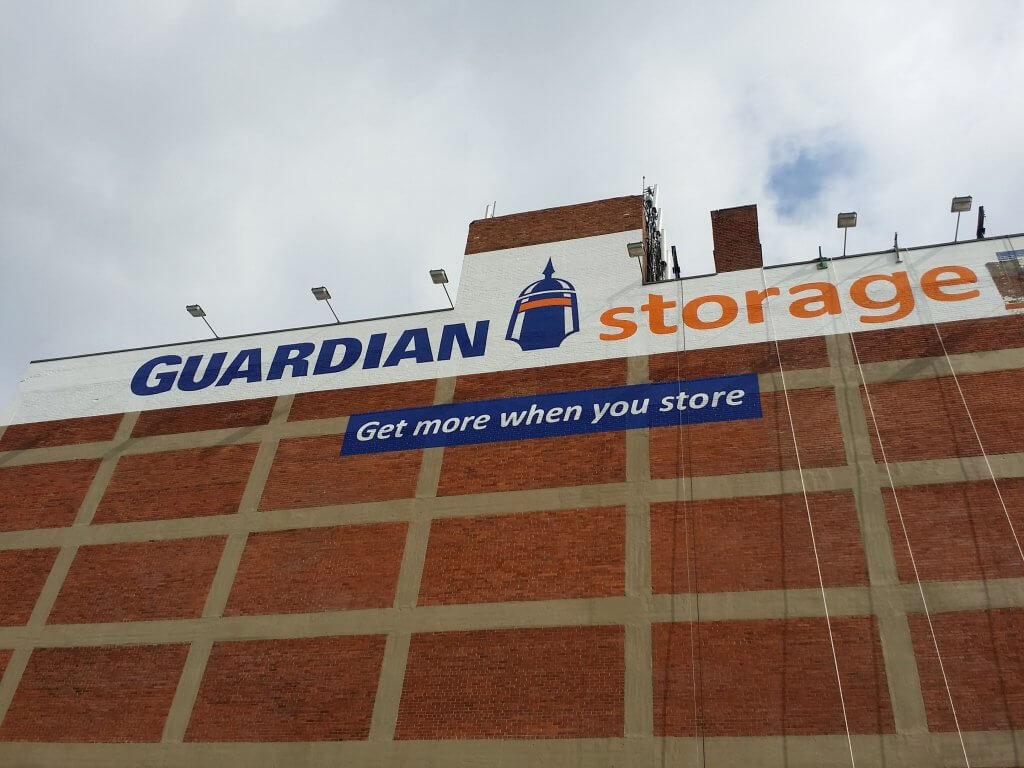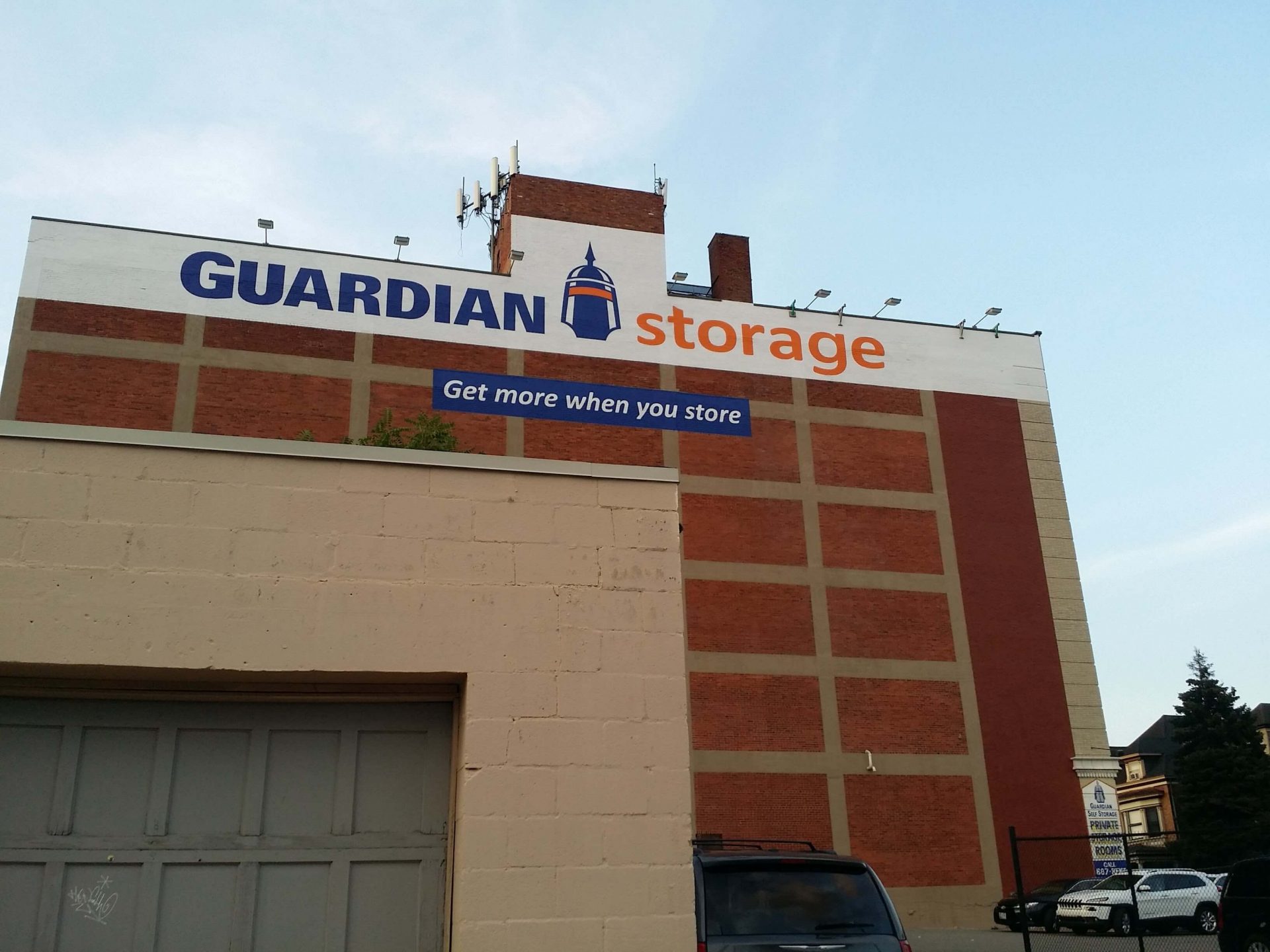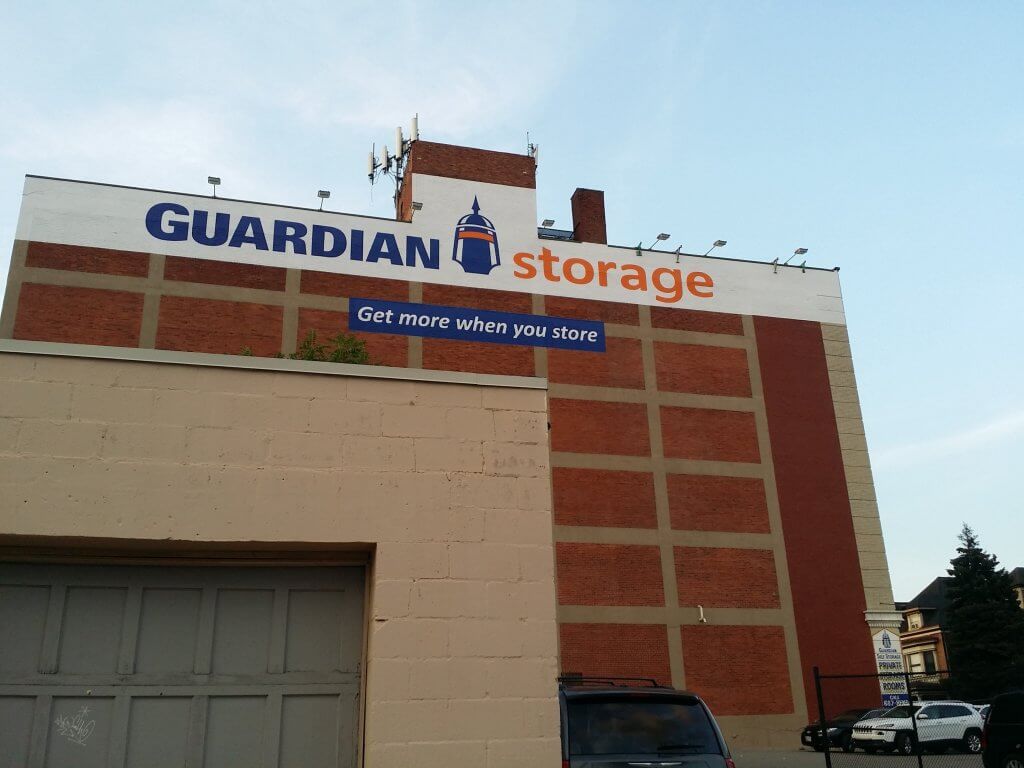 Painting Murals in Pittsburgh! A Bird's Eye View…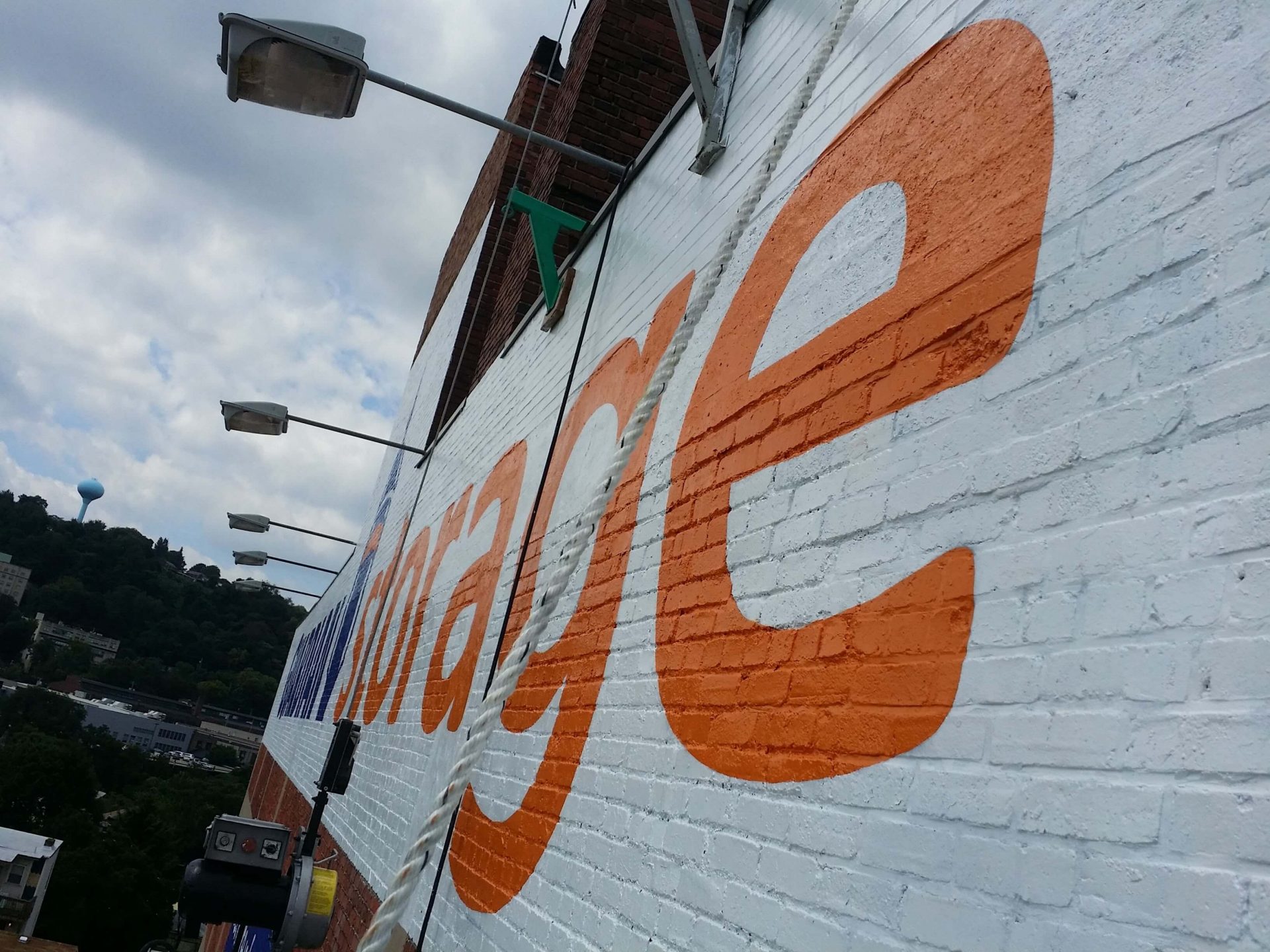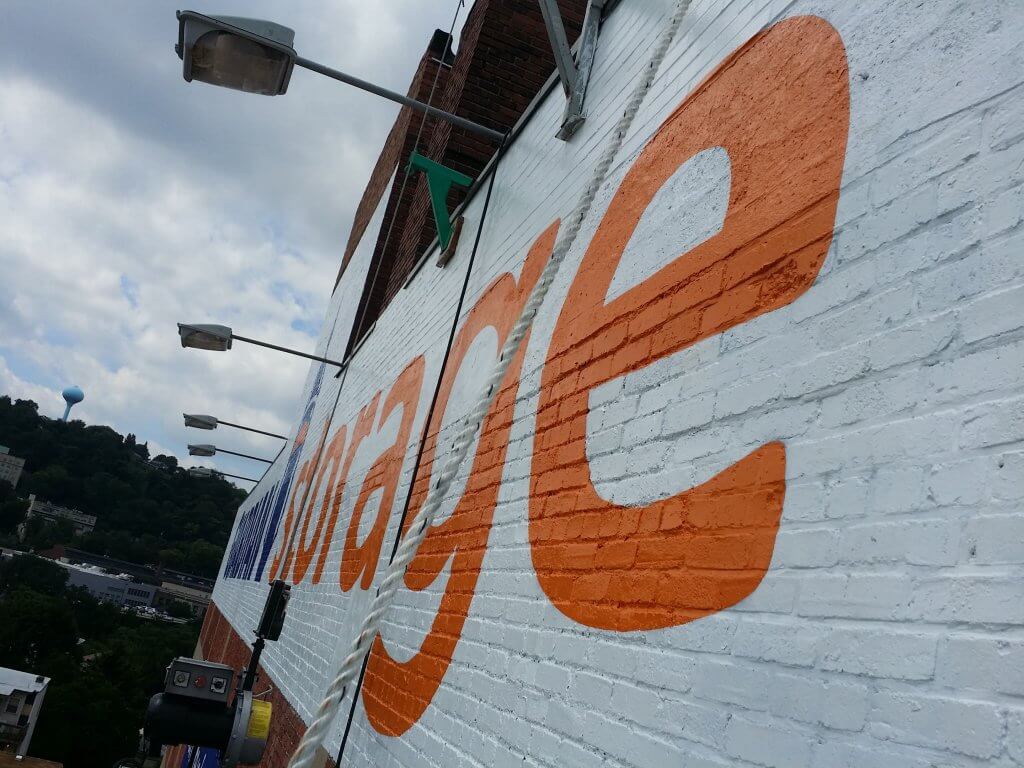 Some More Murals We Painted in Pittsburgh…
Another Awesome Painted Mural, in Baltimore City!