We traveled to Pittsburgh to paint these architectural murals for Whole Foods Market. The colors are painted in layers; a different pounce pattern for each color. I do really love this style of mural painting. Color and shape are primary, and the reduced detailing allows for better use of color, to create striking contrasts. This is so much better looking than a lot of the corporate mural designs which are being painted today.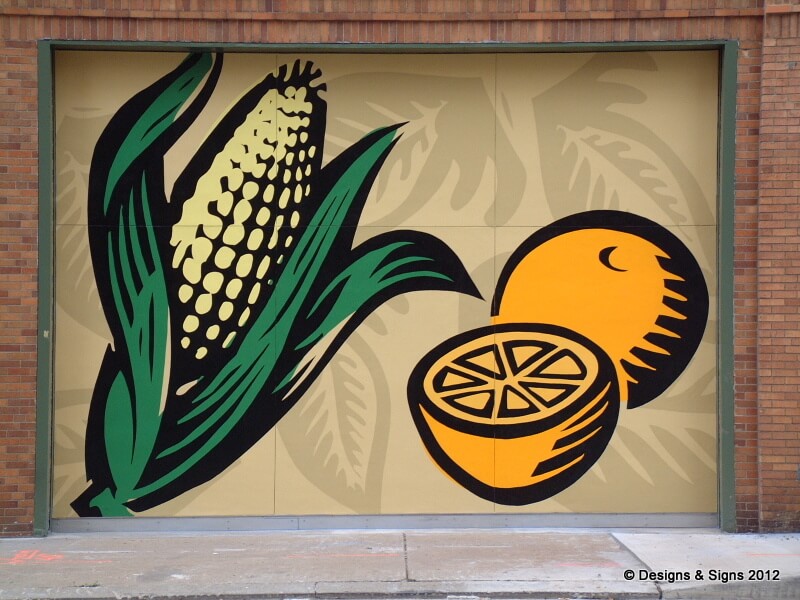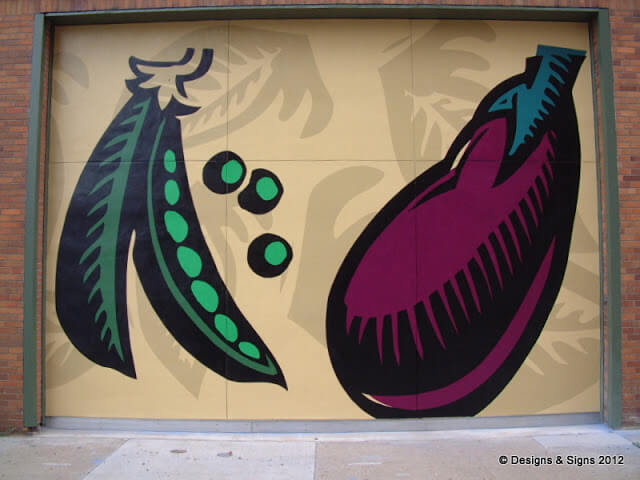 Shape – Color – Contrast (Architectural Murals)
Designs & Signs has installed many painted wall murals for Whole Foods Market. The fruits and vegetables in these murals were first applied to the garage doors with pounce patters and charcoal, and then the shapes are painted by hand. Lighter colors are usually applied before darker colors, allowing for colors to be layered as needed.