Hand painted directional murals in the parking garages at Annapolis Towne Center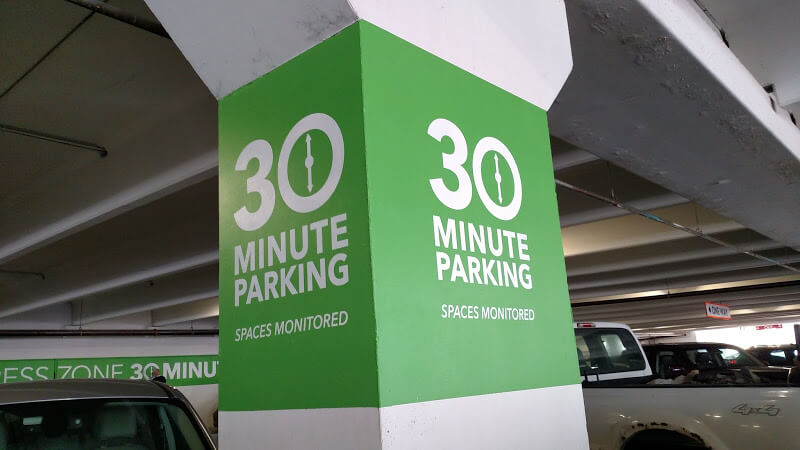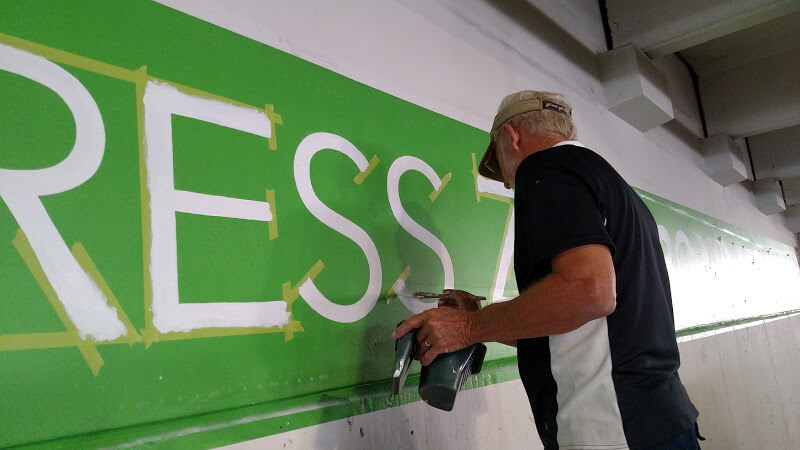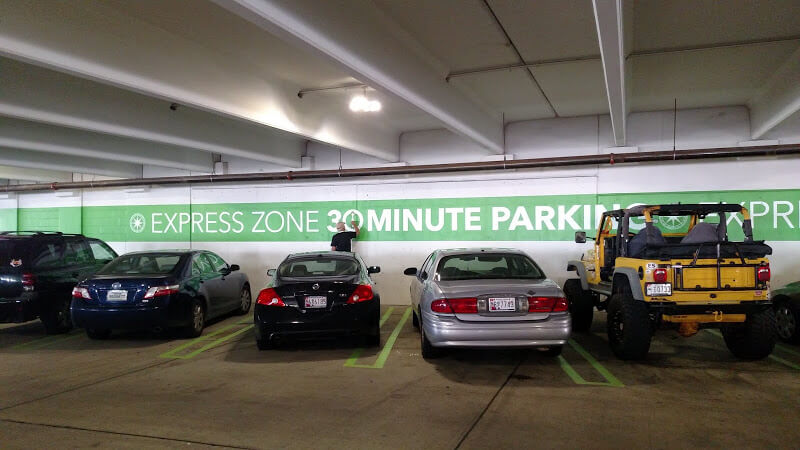 Murals make everything look better, even parking garages!
Parking garages need directional signage. Usually this means printed signs on aluminum. A lot of directional signage tends to look a bit drab. One way to make it nice it to paint directional murals instead. Above you'll see some photos of the finished parking garage at Annapolis Towne Center. This garage is located just across the street from Whole Foods Market.
Before we can begin our work sometimes this walls must be powerwashed and/or freshly painted with blockfiller.  Garages tend to be dirty with construction dust and also soot from car exhaust. It never rains inside a garage so the walls just collect this stuff it can get pretty nasty after a few years. Anway the dust has to go and powerwashing is the only way to remove it.
At the shop we create our paper pounce patterns by hand, for a large project like this it can take a few days just to prepare the pounce patterns and stencils. Yes we do use stencils for smaller lettering which cannot be quickly rendered with a brush. The pounce patters are tapes to the wall and a charcoal bag is used to rub the pattern through the pounced holes and this leaves a faint charcoal line on the wall. We can follow these lines while we are painting. Some murals can get pretty complicated but we always figure out the best way to get them done right and on time!
Please take a moment to review out website. Thank you for visiting Designs & Signs online!