The community entrance sign for Mariners Cove, a waterfront community, is West Annapolis. The letters are brushed aluminum pin mounted into cedar planks—these treated marine pilings are wrapped with decorative ropes and protected with copper caps.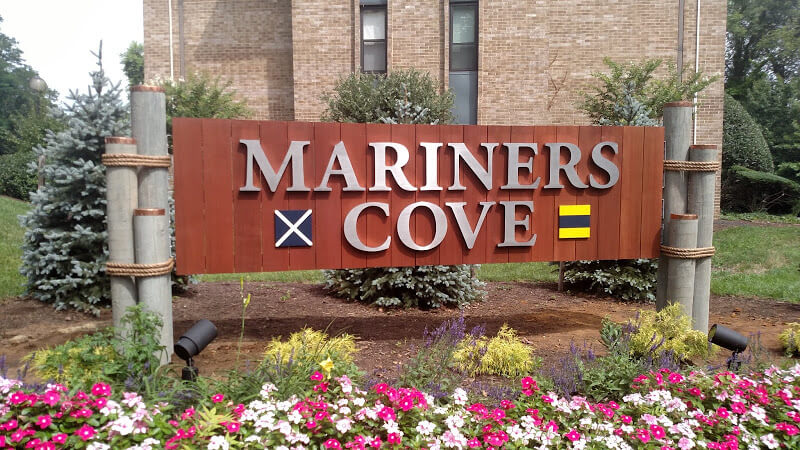 Sturdy Installation / Quality Materials
A heavy-duty stainless steel bracket with stainless steel lags and washers hangs between the solid treated piling posts. We fasten the rope, with screws, to the post every few inches on the backs and sides of the post. Because of this, the attachment points are not visible, and the ropes will stay put forever. There are no screws on the front side of the rope.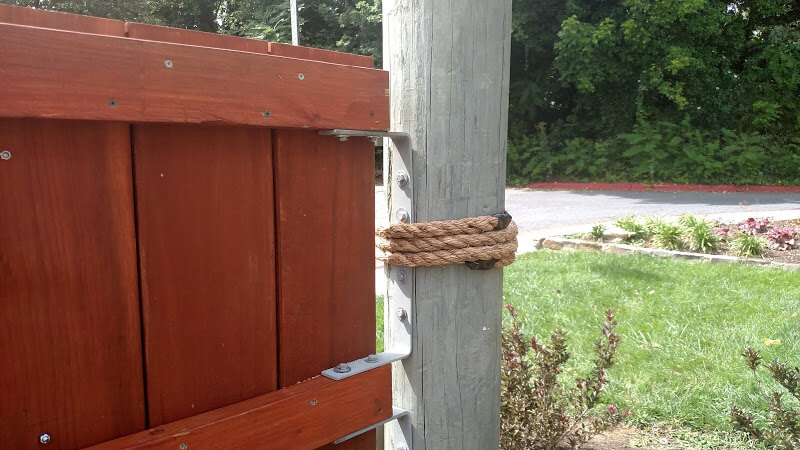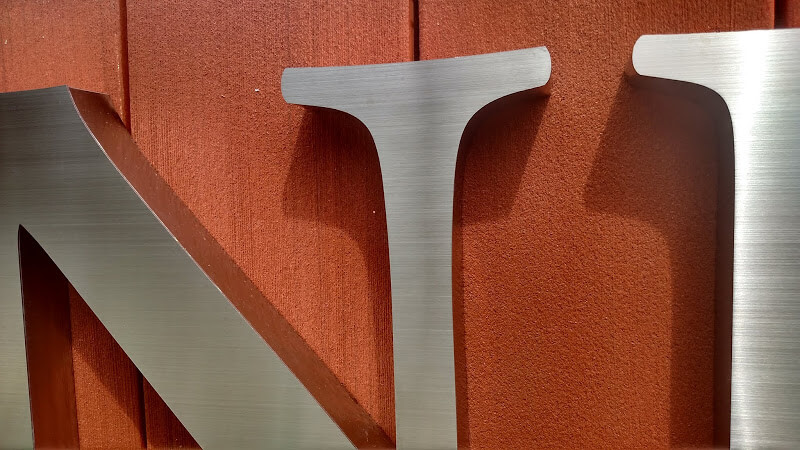 We do more than just Community Entrance Signs. Here are Some Dimensional Letters for Commercial Signage.
Brushed steel letters are one of our top-quality sign products. For instance, you can use brushed letters inside your office or on the exterior of your building. At Trace offices in Annapolis, we installed this beautiful brushed steel logo. But, again,  you can't go wrong when you choose any metal letter. Ultimately, they will always look great. Your guests will admire them gladly for years to come. Good signage doesn't cost. It pays.
---