Community entrance sign for Mariners Cove, a waterfront community is West Annapolis. The letters are brushed aluminum pin mounted into cedar planks. The posts are treated marine pilings wrapped with decorative ropes and protected with copper caps.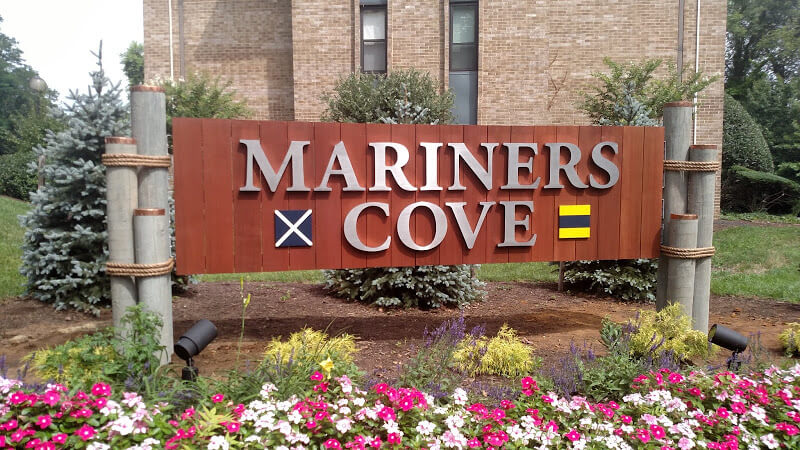 Sturdy Installation / Quality Materials
A heavy duty stainless steel bracket with stainless steel lags and washers. The rope is drilled to the post every few inches on the backs and sides of the post they are hardly visible. There are no screws on the front side of the rope.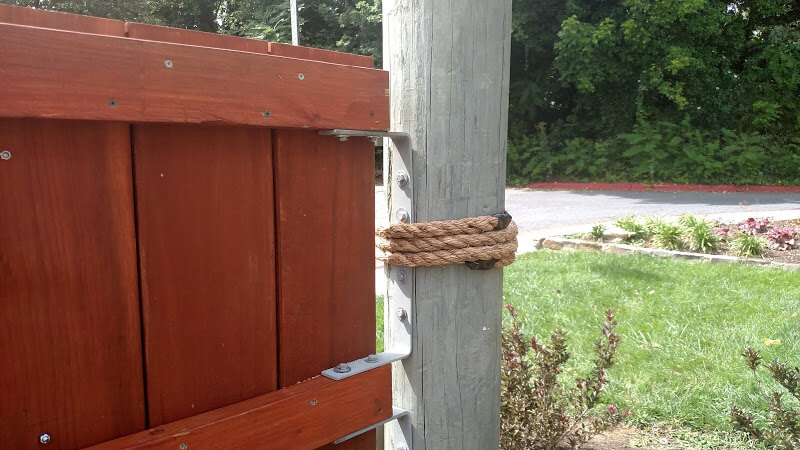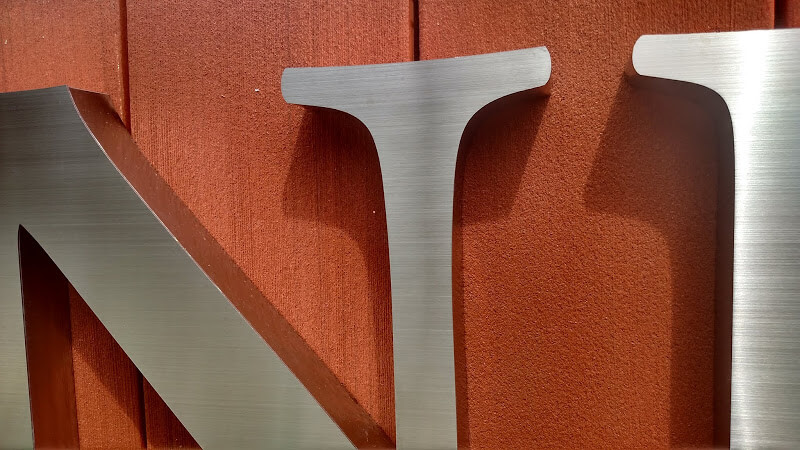 ---
Some Dimensional Letters for Commercial Signage…
Brushed Steel Letters – Scarborough Capital
Brushed Aluminum Letters – MWCOG
---