Would you mind taking a moment to see these Beautiful Brushed Steel Letters? Specifically, we designed and manufactured these dimensional letters at Designs & Signs in Edgewater, Maryland. We create dimensional letters and logos for businesses in Annapolis and the greater Washington DC area. So show off your business with classy dimensional letters and symbols!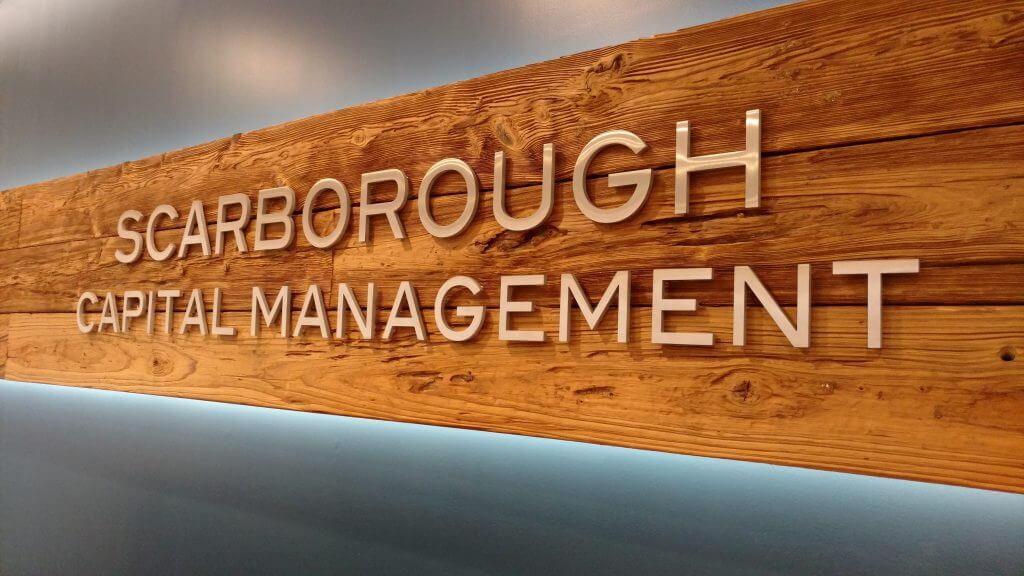 Mounting Brushed Steel Letters with pins works well.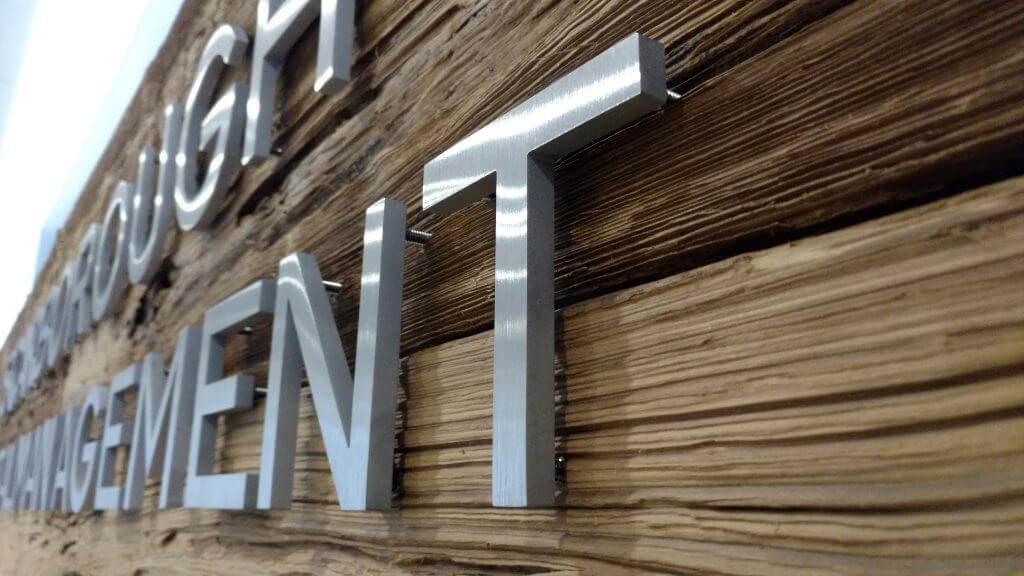 With Scarborough Capital Management, an acquaintance contacted Designs & Signs to order and install some high-quality dimensional letters for their new offices in Annapolis, Maryland. We suggested creating brushed stainless steel lettering from a solid plate. Also, we presented a brushed finish because sometimes mirror-finished letters can create strange visual effects, disappearing into the substrate or reflecting weird colors and objects within the room. If you choose a brushed letter, the finished look is decidedly more uniform. First, a CNC water jet cutting machine produces letters by cutting through the steel accurately. Since these water cutters make letters with high accuracy, we are sure that these installations will look perfect every time.
Brushing and polishing letters are necessary.
Next, fabricators brush the letters to created texture and then polish the characters to provide a smooth glossy finish and soft edges. On location, the existing sign face is made of recovered timber and runs the entire length of the wall behind the reception desk. By contrast, the wood glows because of special lighting. Next, we use a paper pattern to drill holes for the pins accurately. Finally, our installers place the letters accurately. We floated the letters one-quarter inch from the planks. Consequently, the spacing was a bit tricky because of the uneven installation surface, but we got it just right!