Matte black letters for Patriot Point Entrance Signs.
This Patriot Point Entrance Signs project began with the construction of the letters of the entrance signs of PVC (Komacel). We sprayed them with black enamel to ensure the signs' longevity and finished them with a matte, UV protective clear coat. This installation included the use of a mounting pattern to ensure proper placement and stainless steel threaded pins to secure the signs.
How do we install letters on an uneven stone surface?
Drilling mounting holes into an uneven surface can be difficult. We have a lot of experience with this type of installation, which requires patience and skill. Some of the pins in these Patriot Point Entrance Signs fall on the edge of the stone and mortar, in which case we have to punch the hole sideways. When drilling that hole, we use the exact placement with the bit, first coming into the edge of the stone at a steep angle. This technique ensures accurate location before straightening the drill to finish the hole directly into the substrate. We drill holes tight and use very long pins, which tend to grab the wall and stay in place.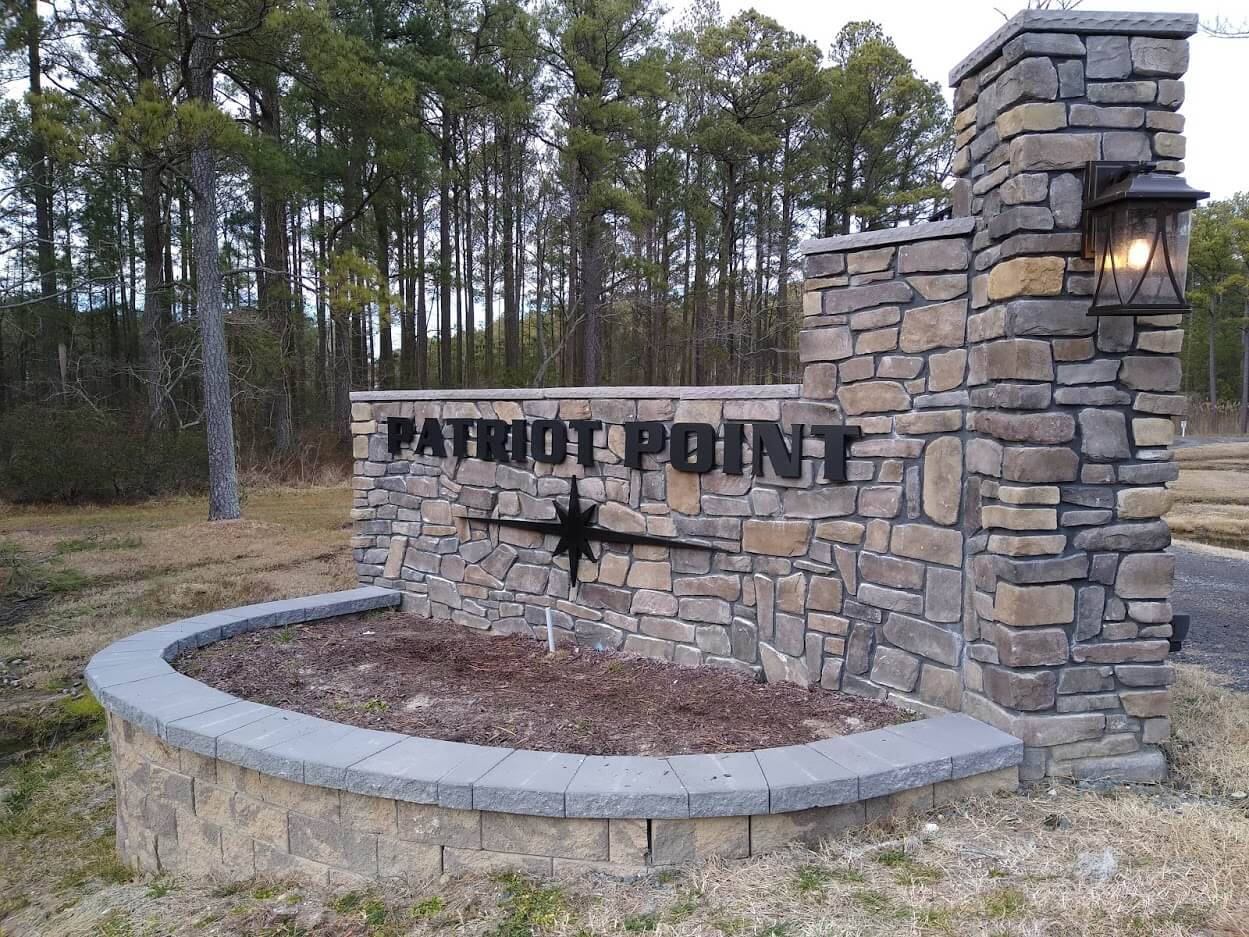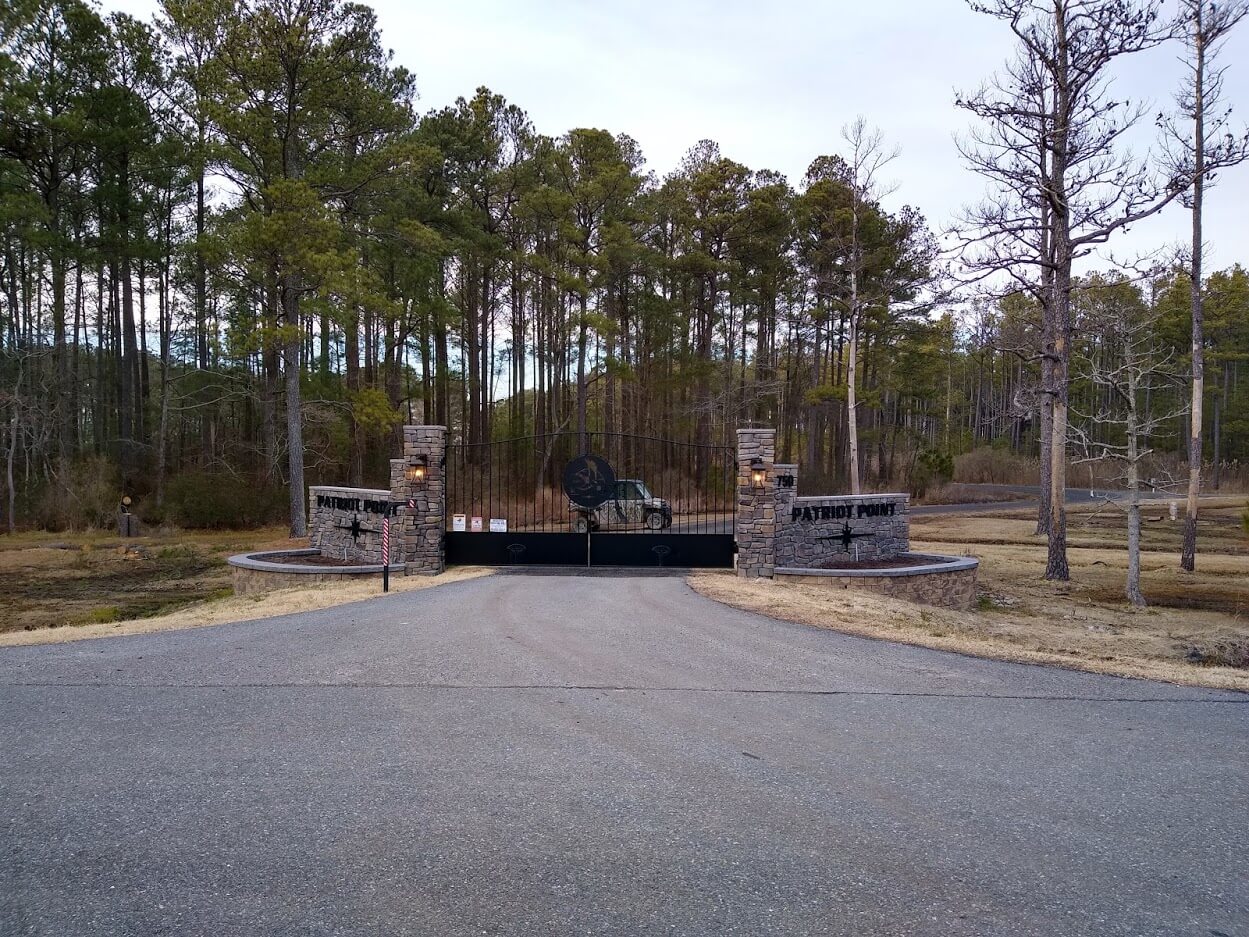 Patriot Point Fitness Center Mural
We utilized a variety of different techniques to create the mural located in the fitness center. The design incorporates a pounce pattern, stenciling, and freehand painting for some of the finer details. We used a flat interior latex paint for the background. Designs & Signs kindly donated this mural to Patriot Point.  The Patriot Point logo looks excellent. Generally, a good logo does not require a lot of detail. A simple design always looks great. Color combinations should be bold but appropriately matched, creating contrast and forming a striking visual effect. For example, red is a highly memorable color, but hunter green compliments red well. Finally, black and white provide more contrast. However, they do not class with the original green and red concept.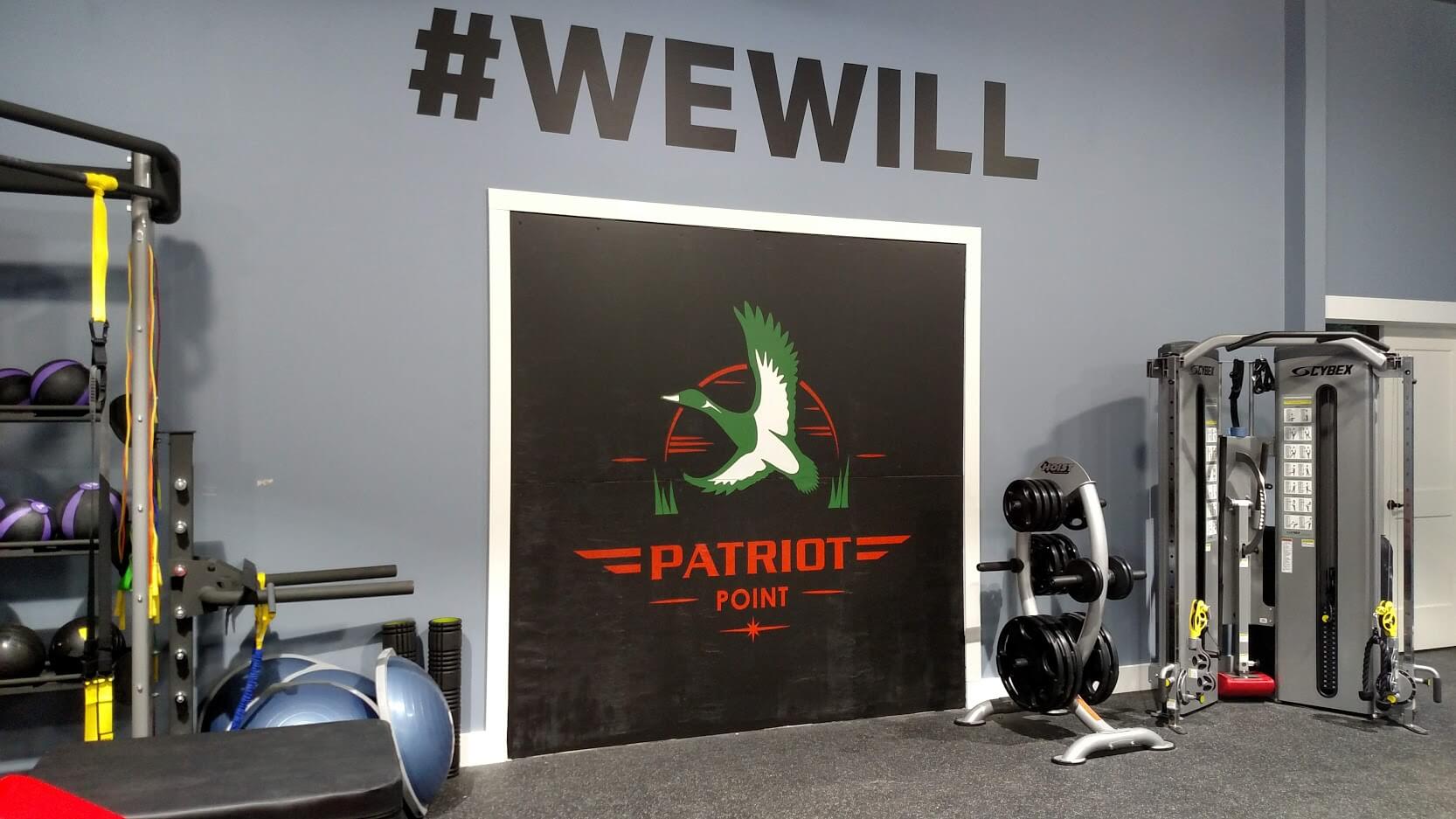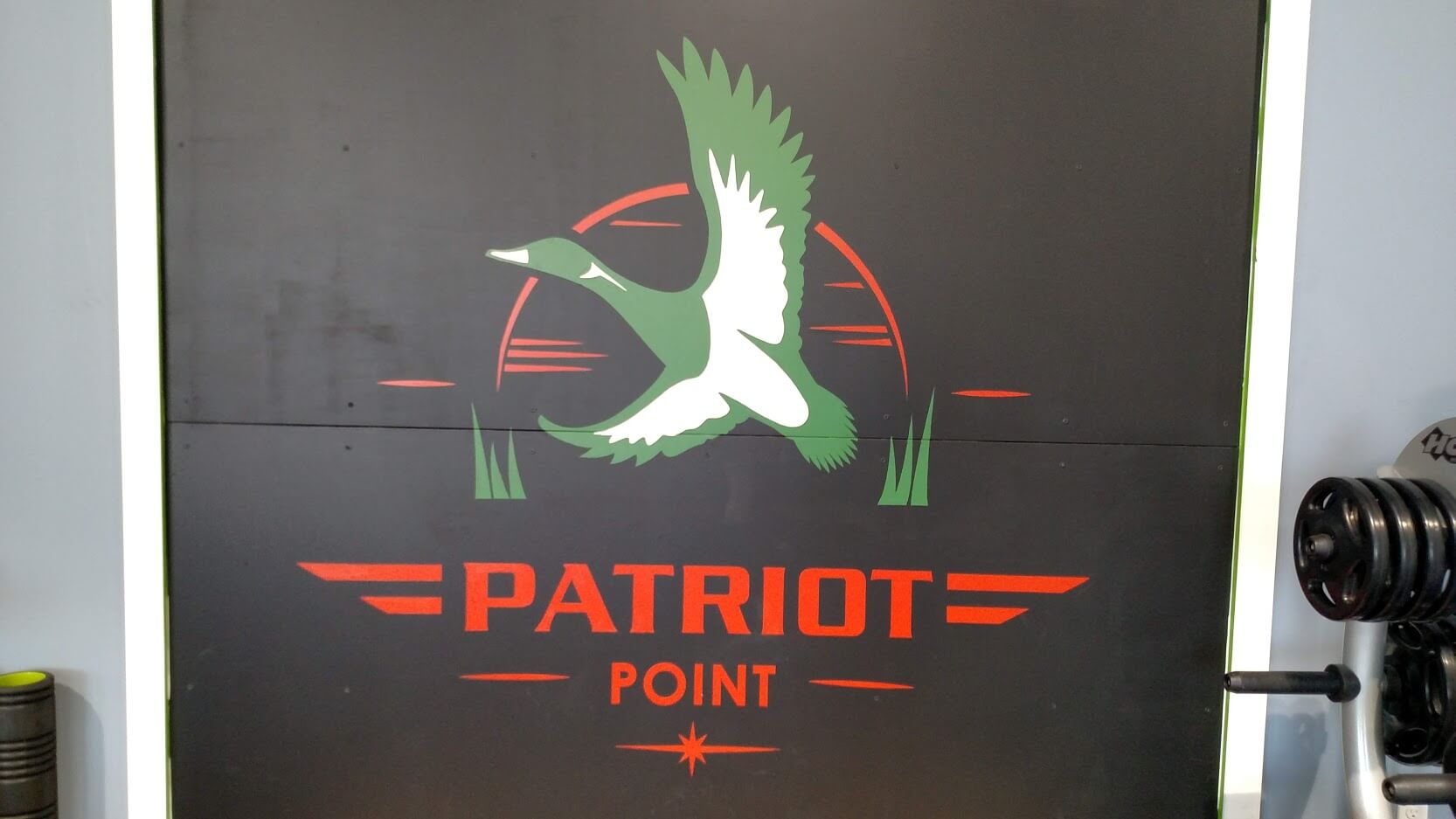 About Patriot Point
Formerly owned by Jim Bugg, Patriot Point provided informal lodging for recovering service members. The Military Bowl Foundation, the Stuart Plank Family Foundation, and the Taishoff Family Foundation purchased 294 acres on Maryland's Eastern Shore in 2016. Now, Patriot Point offers a first-class, no-cost retreat for injured, ill, and sick service members, their families, and caregivers. Additionally, guests can engage in a variety of activities, including fishing, cooking, yoga, and archery, all on the property, which offers a safe and relaxing environment. Patriot Point is a 501(c)(3) not-for-profit organization.
Many warriors have said that having time to spend with fellow vets on a retreat or out in the field, or even enjoying the camaraderie and banter of a chilly early morning in a duck blind is better medicine than they could ever receive from the VA. That being said, there is no place better to get that prescription filled than at Patriot Point.
— Tom Deoudes, regional director for Freedom Hunters
To learn more or become a supporter of Patriot Point, please visit the links below.