Polished Stainless Steel Letters
Perfect for any business or office, three-dimensional lettering attracts attention easily and creates a professional or essential feel to any space. This project required polished stainless steel letters that are three-dimensional. Stainless steel gives a sharp and clean-cut look that will leave a good impression on visitors. These stand out when compared to flat letters. The light and shadows on these stainless steel letters make them shine and draw in the viewer effortlessly. They are a great way to create a professional atmosphere in the surrounding space.  Please reach out to us via phone or email if you are interested in creating your letters.
Manufacturing Custom Letters
First, Designs and Signs will custom make the dimensional letters according to the size that meets your specific needs. Then, to ensure consistency, we use a pattern during the installation. This patternallows us to accurately space the letters apart from each other and keep them level. In addition, the pattern also permits us to determine that the letters will be level before the installation of letters ever begins.
Pattern Perfect Polished Stainless Steel Letters Installation.
Furthermore, each letter contains multiple steel pins at pre-determined locations. The paper patterns accurately show the location of these pins for drilling. Once this step is complete, we can determine the location of the corresponding holes. Next, the letters will be mounted directly into the wall for stability and durability. Finally, we will verify that the dimensional letters are free of debris and scuffs before completing the installation.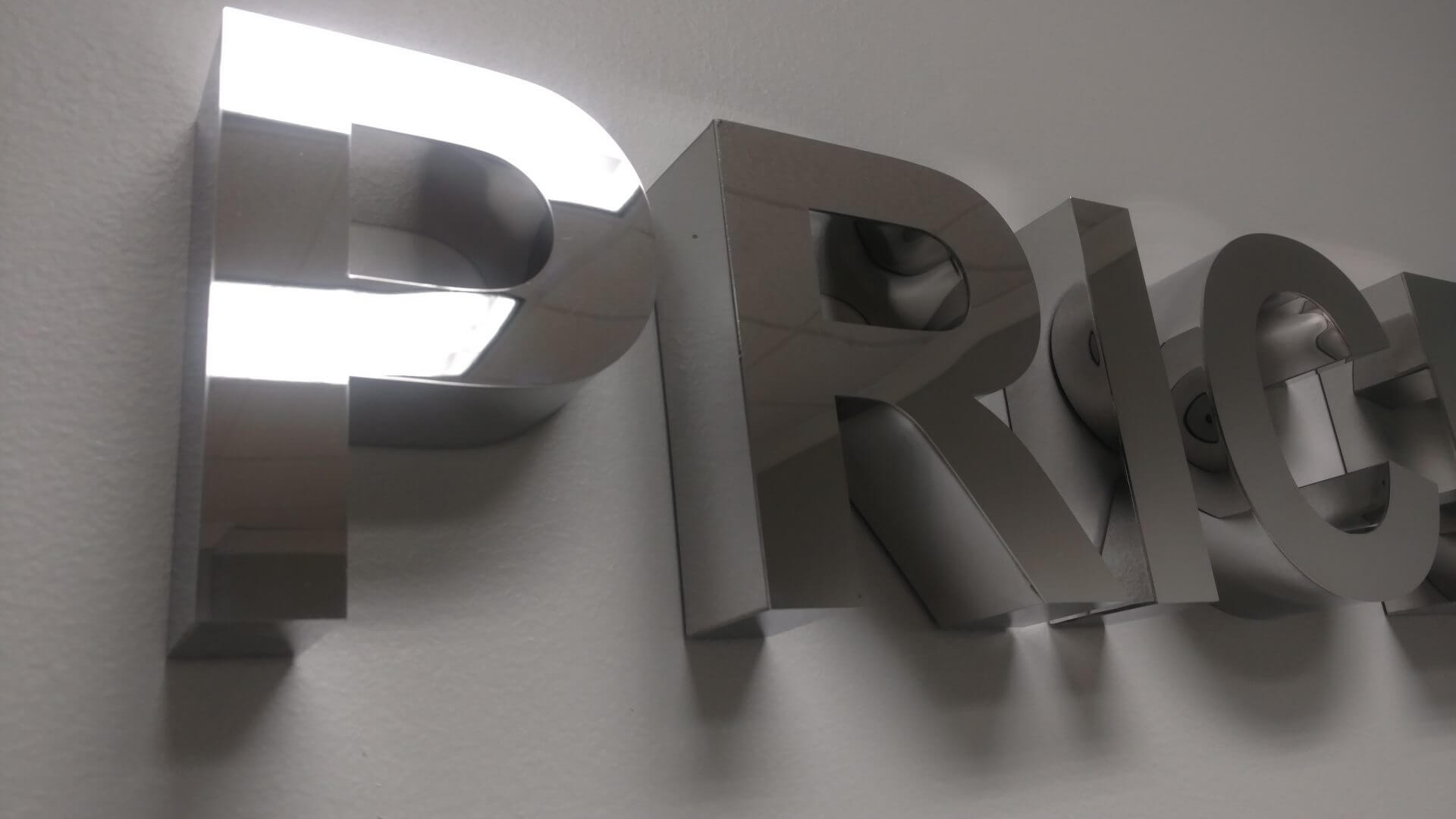 To view more dimensional letters by Designs and Signs, please see the links below:
Please take a moment to visit and follow us on Twitter @DesignsandSigns