Another great interior logo, made for Maryland Vision Institute. They are expanding their new offices and asked us to move their logo into the new patient lobby. No problem!
We removed the logo from the old office wall. The double sided tape is strong and it will cause minor damage to the drywall. Patching and painting is always necessary after a logo is removed.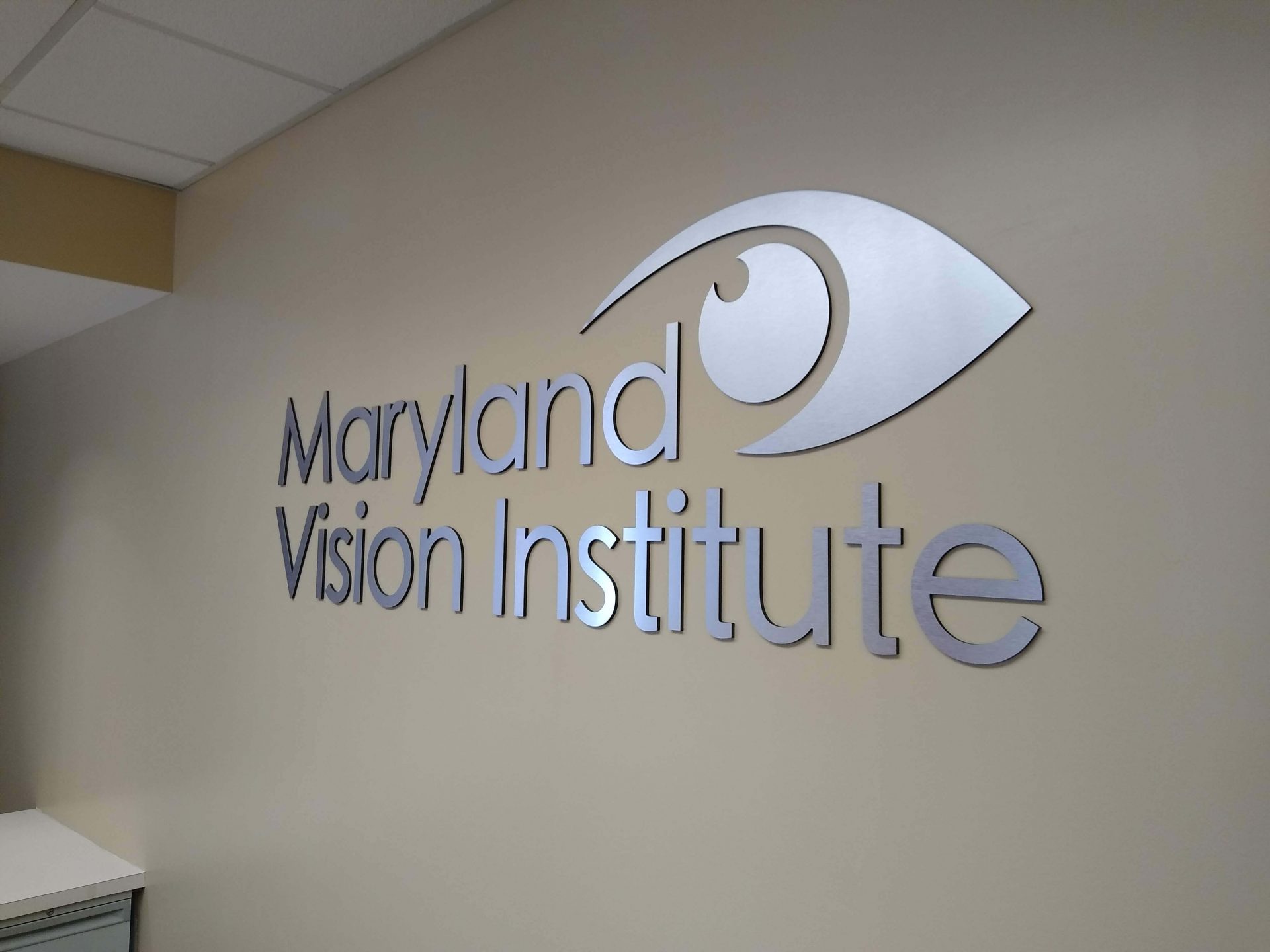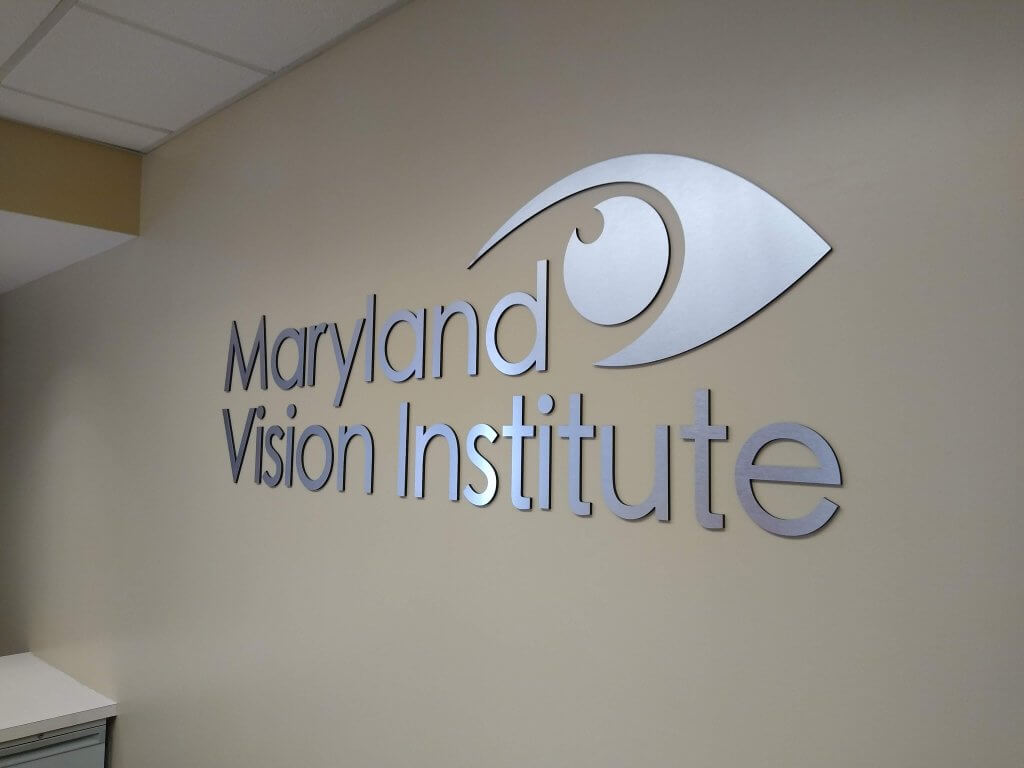 The paper pattern (photo below) allows us to accurately place each letter and graphic onto the wall. We secure the letters with double side high bond tape.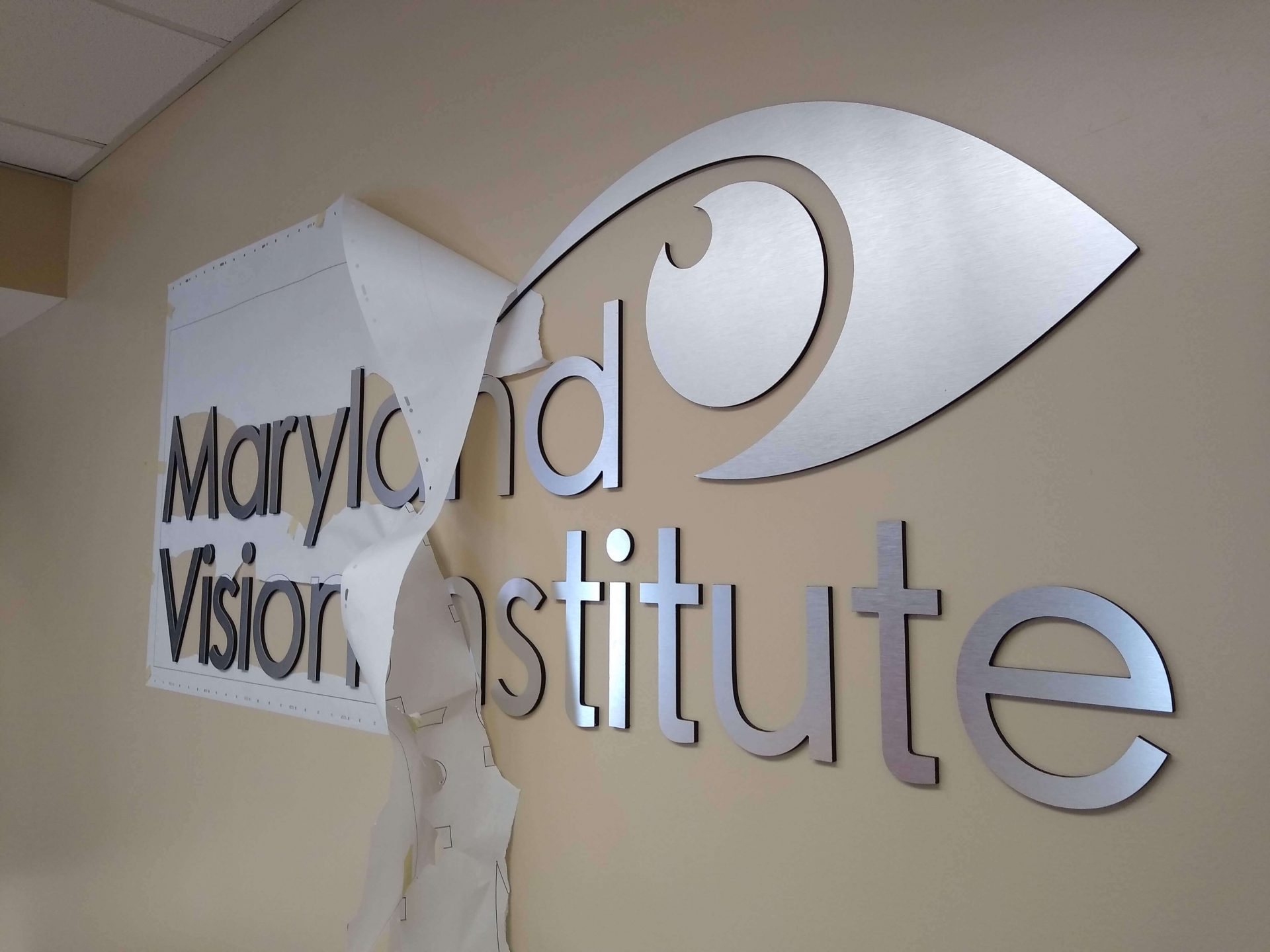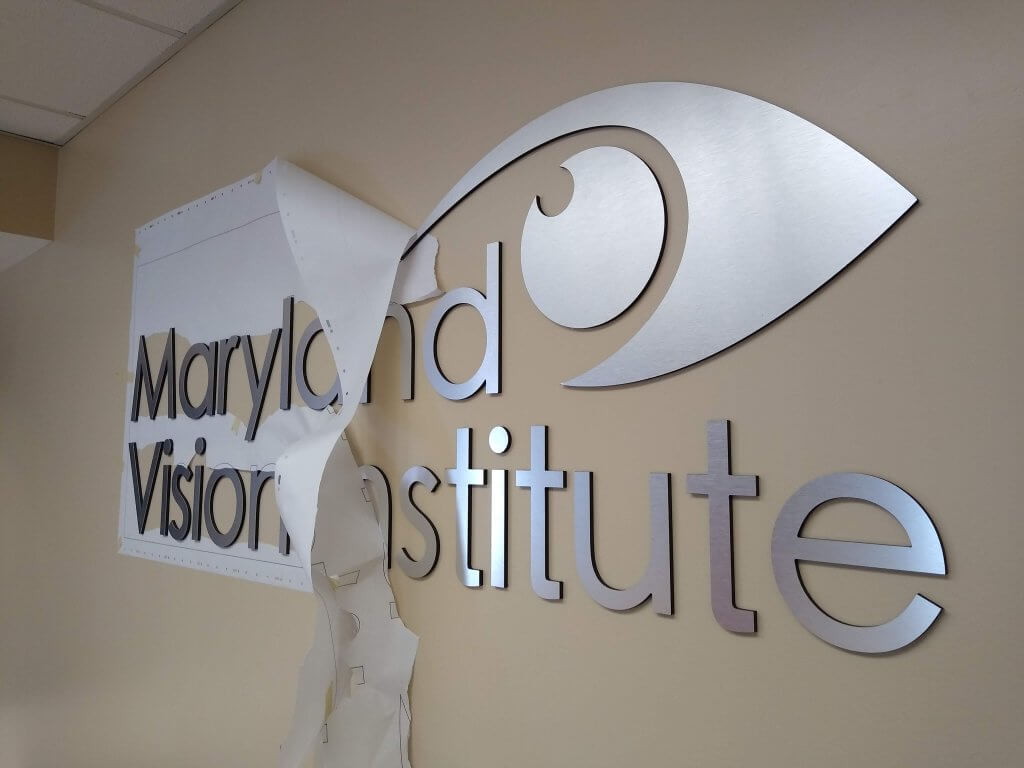 After the letters are secured to the wall, the paper patterns can be carefully removed.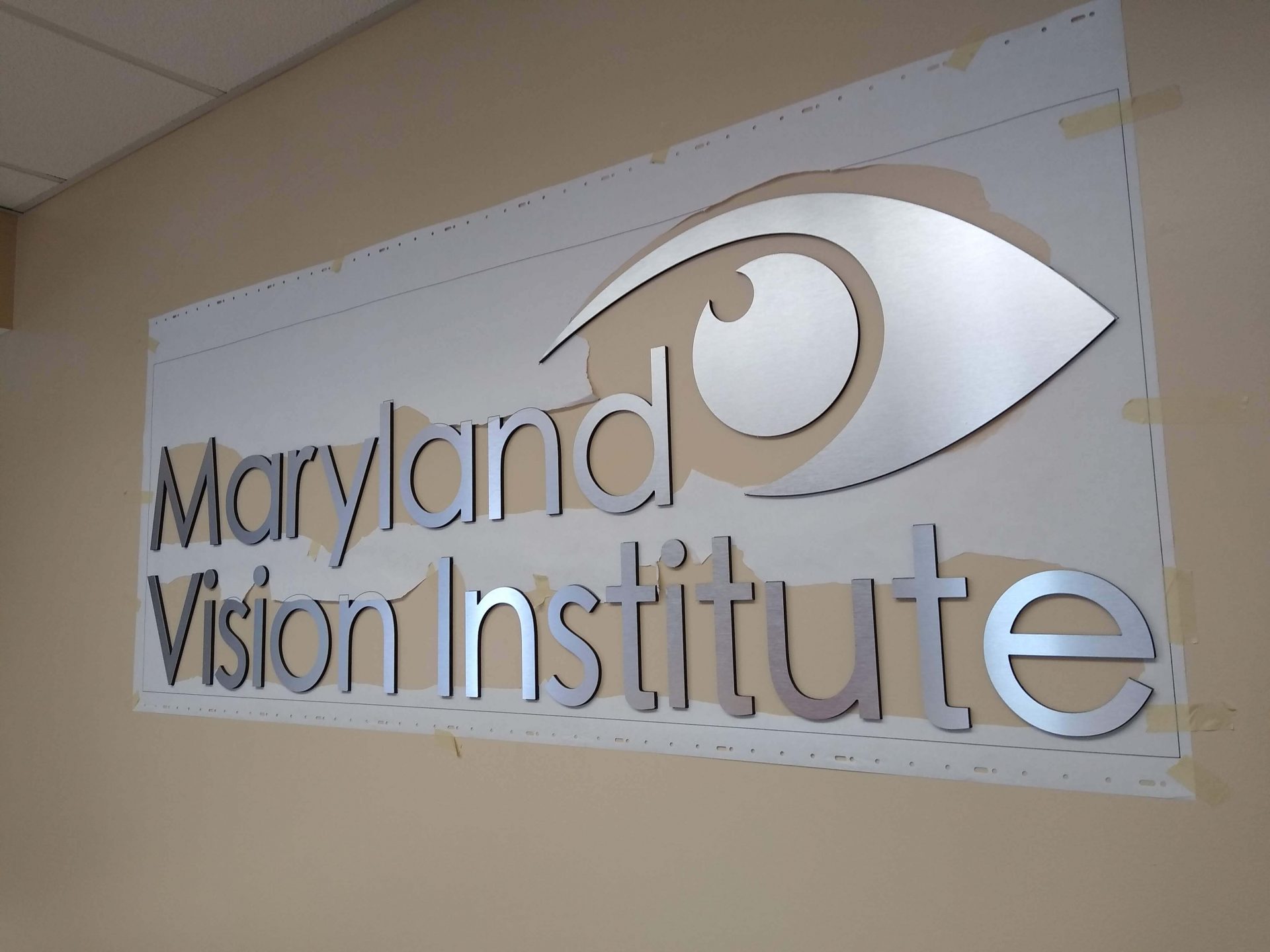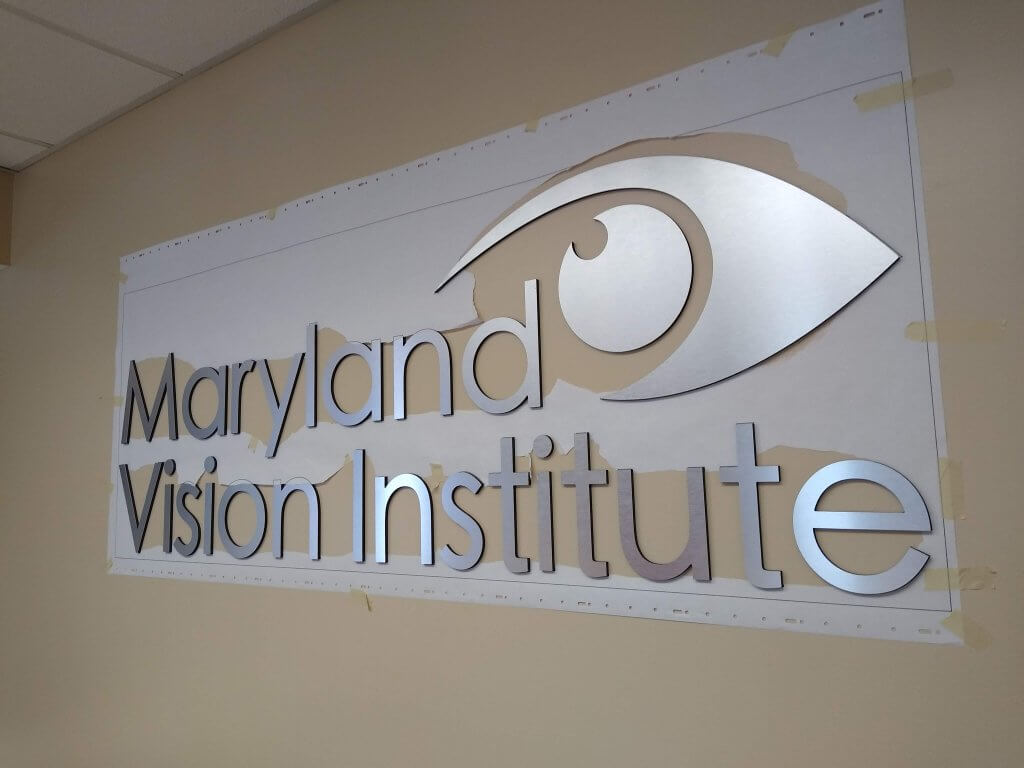 Detailed photos of the process. Dimensional letters are available in all sizes and colors and with a variety of metallic finishes.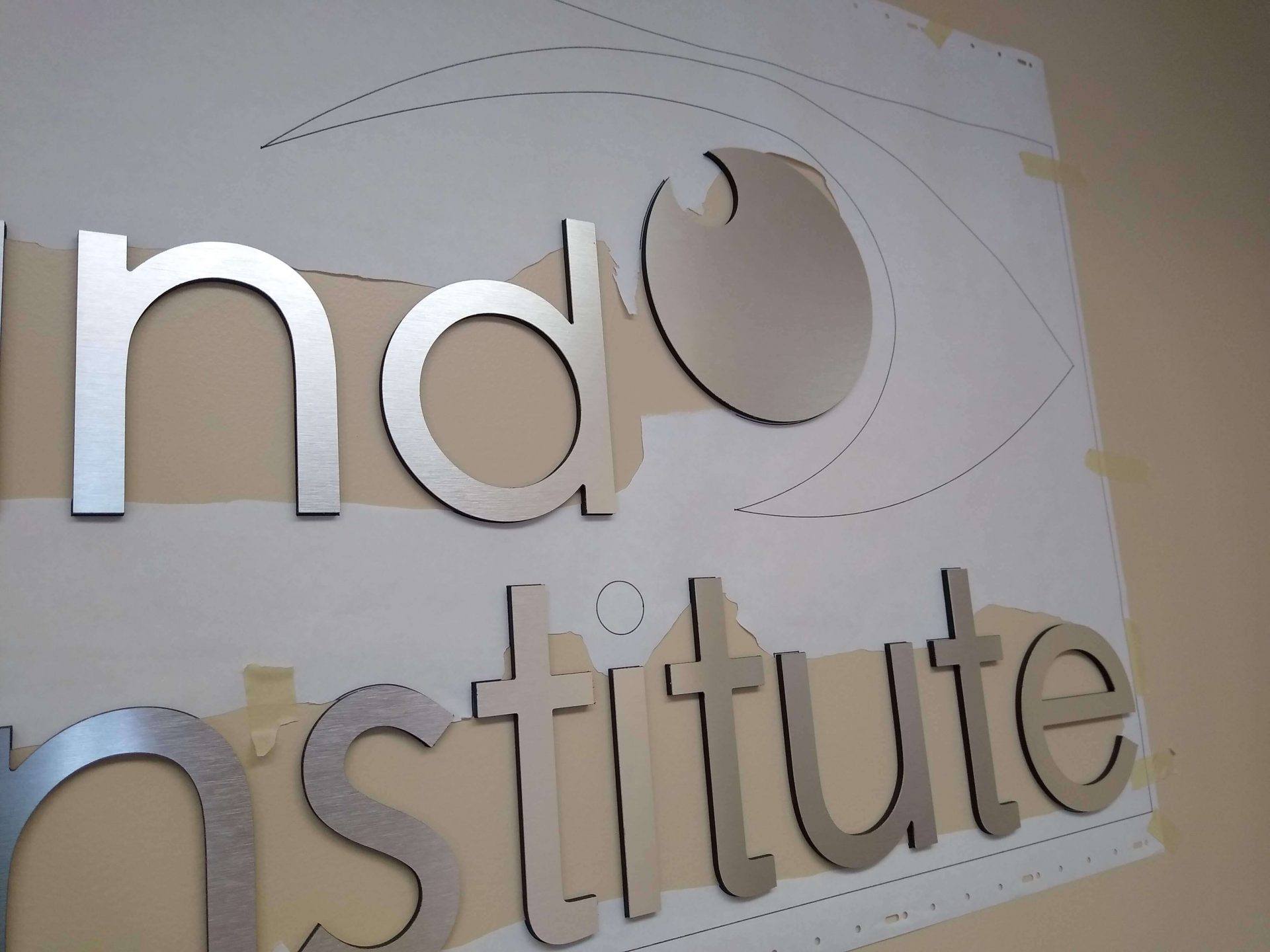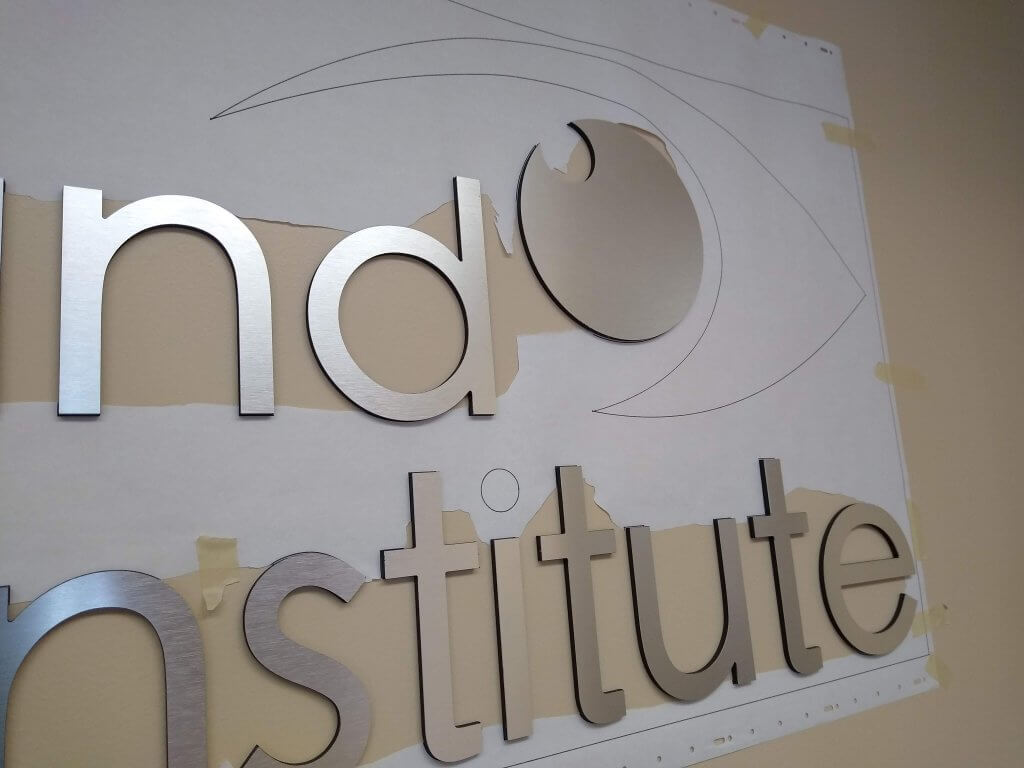 More photos of our office logo installations!