PVC letters that look like cast metal.
Do you need an eye-catching logo for your office wall? Brushed metal letters always look great! We also offer metal letters with a polished or satin finish. Polished letters have a mirror-like reflective property to them. They are brilliant, second to none. However, polished aluminum, steel, or bronze will not hold up well outdoors. After a few years, the polish could begin to fade. Specifically for outdoor installations, we recommend cast metal letters with a satin finish or brushed finish. They'll look better for many years in harsher conditions with a finish that is appropriate for the level of climate exposure.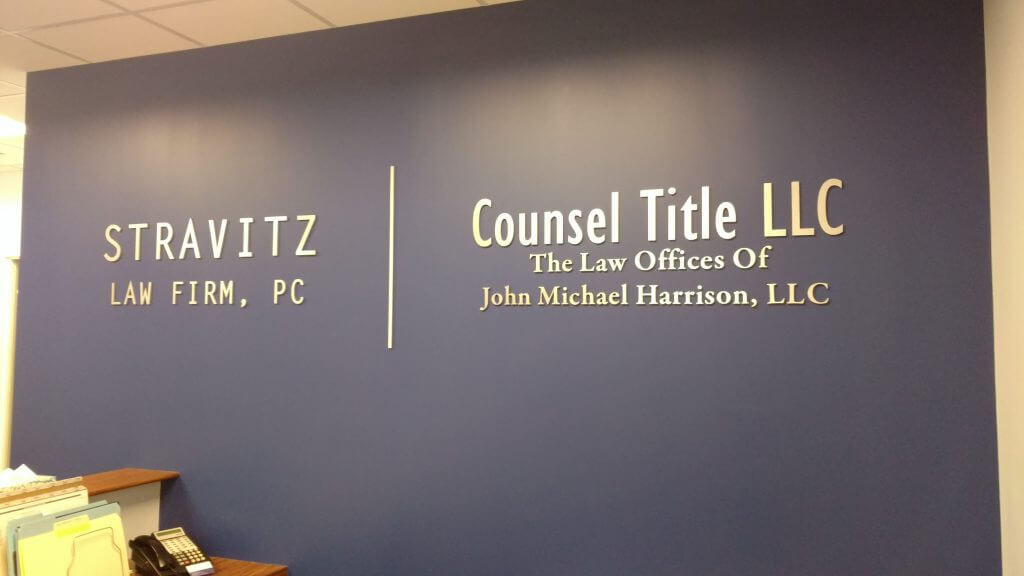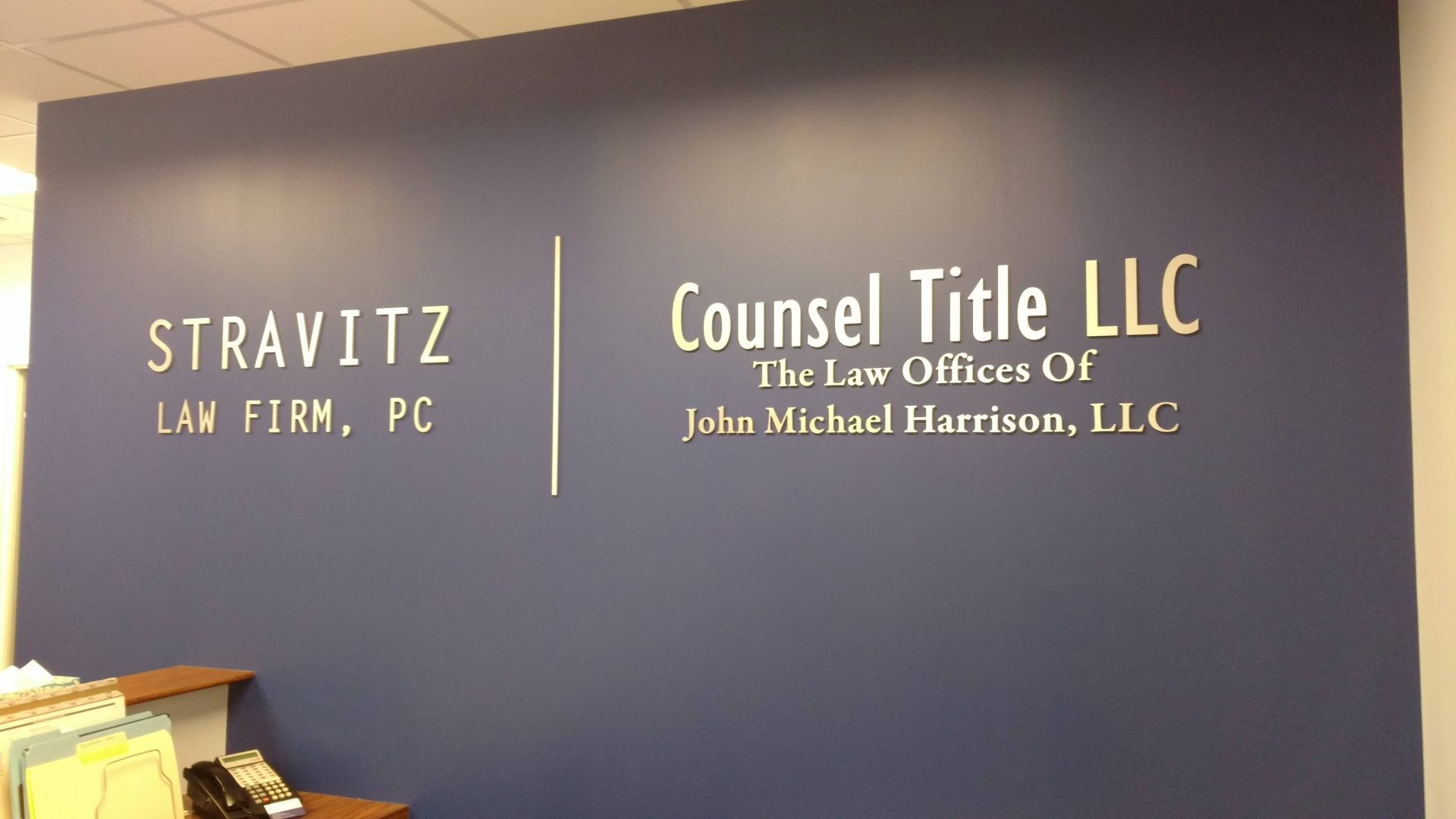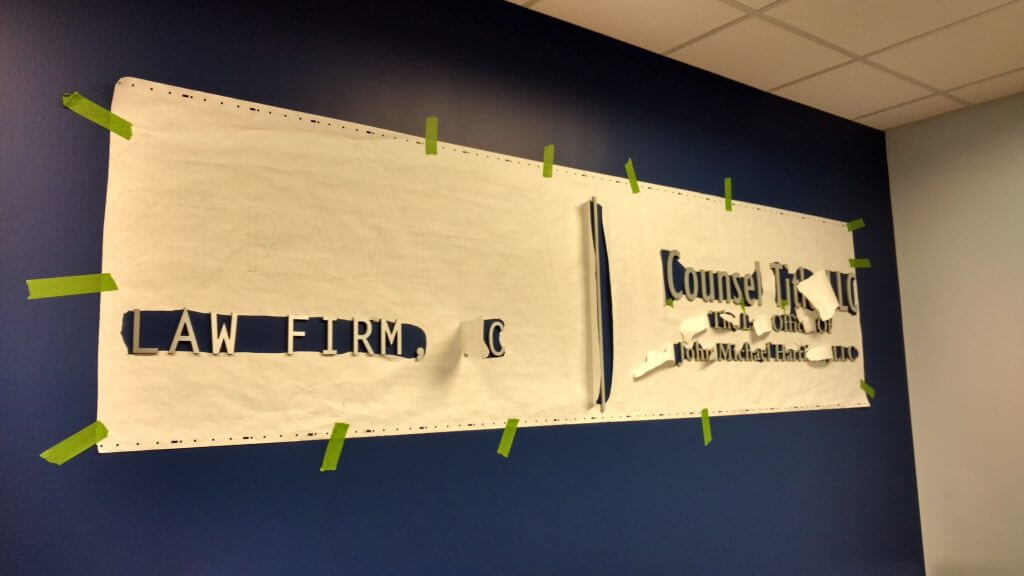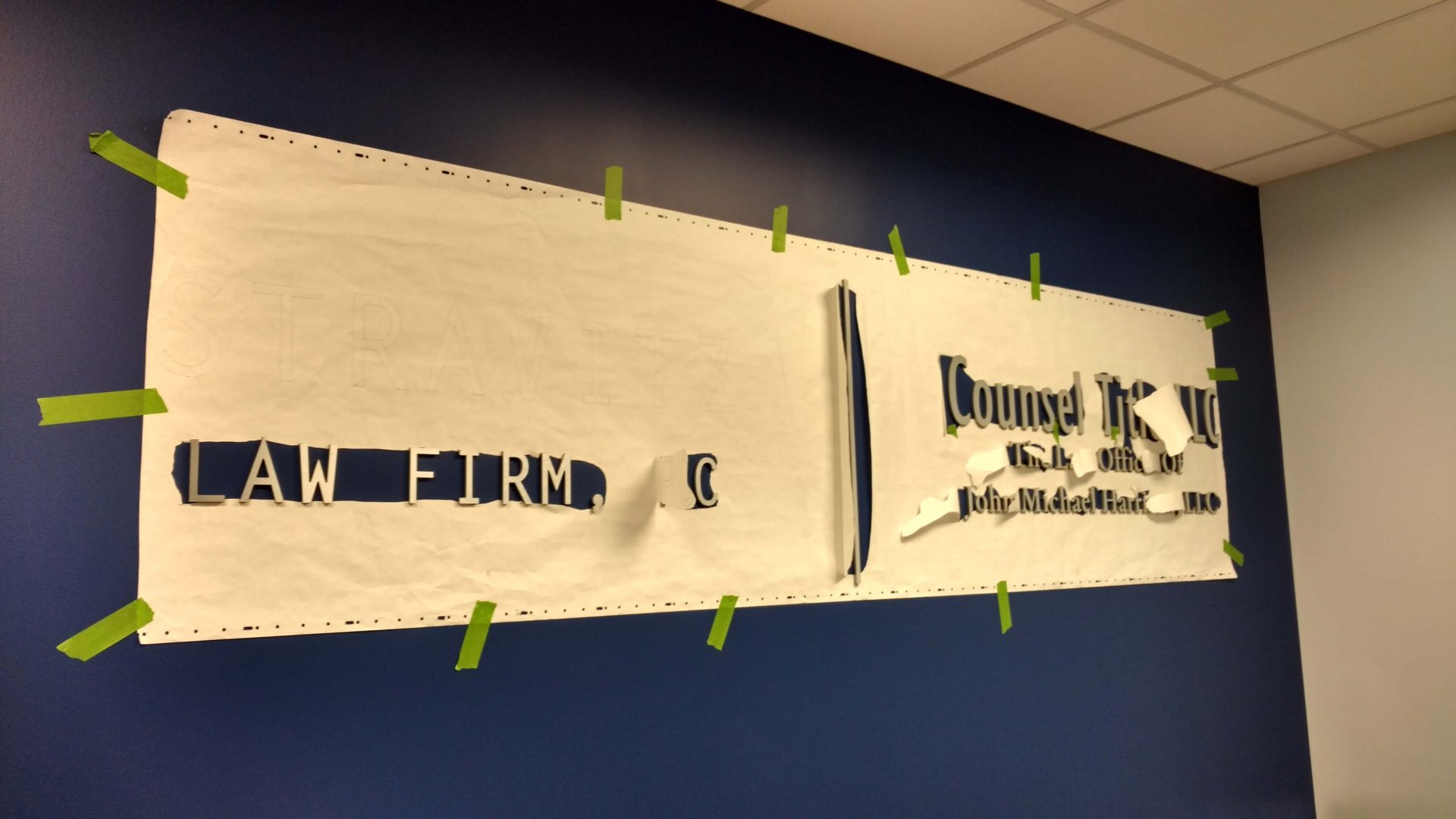 Faux metal letters cost less.
Brushed metal letters with komacel returns; we spray the returns with silver enamel paint. The silver returns make the letters look like solid plate metal. We call these "faux metal letters." To the untrained eye, it looks like the real thing, but it cost less. We use a paper pounce pattern to install our dimensional letters perfect every time. First, we place the pattern on the wall with masking tape, and we measure it and check that it is level.
Once the letters are on the wall, we cannot move them, so we must avoid making a mistake during this phase of the job. Then, we place the letters accurately over the pattern by hand, removing the pattern carefully once all of the letters are in place. These dimensional letters look like solid cast metal; we install them at the offices of Stravitz Law Firm and Counsel Title in Lanham, MD. In addition, Designs & Signs manufactures dimensional letters right here in Edgewater, MD.
For sure, every professional office needs the best logos and lettering. We can help. Please contact us today to order your company name wall sign!