Do you need a sharp looking logo for your office wall? Brushed metal letters always look great! We also offer metal letters with polished or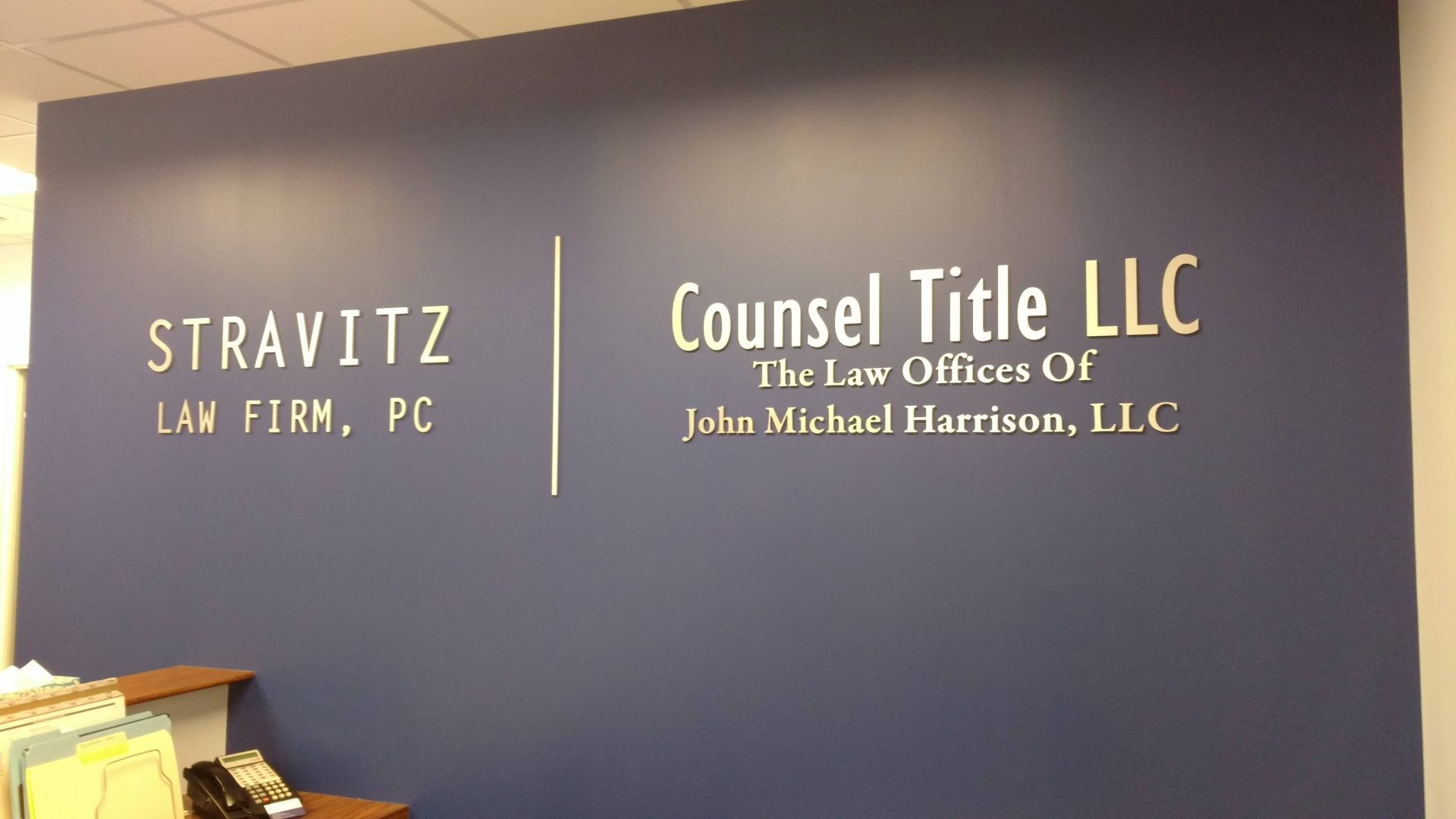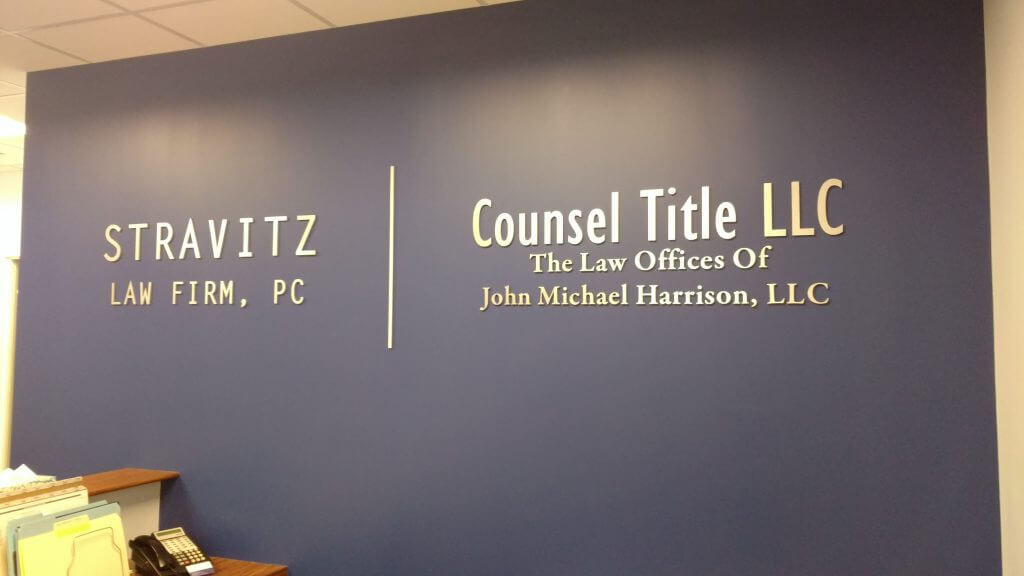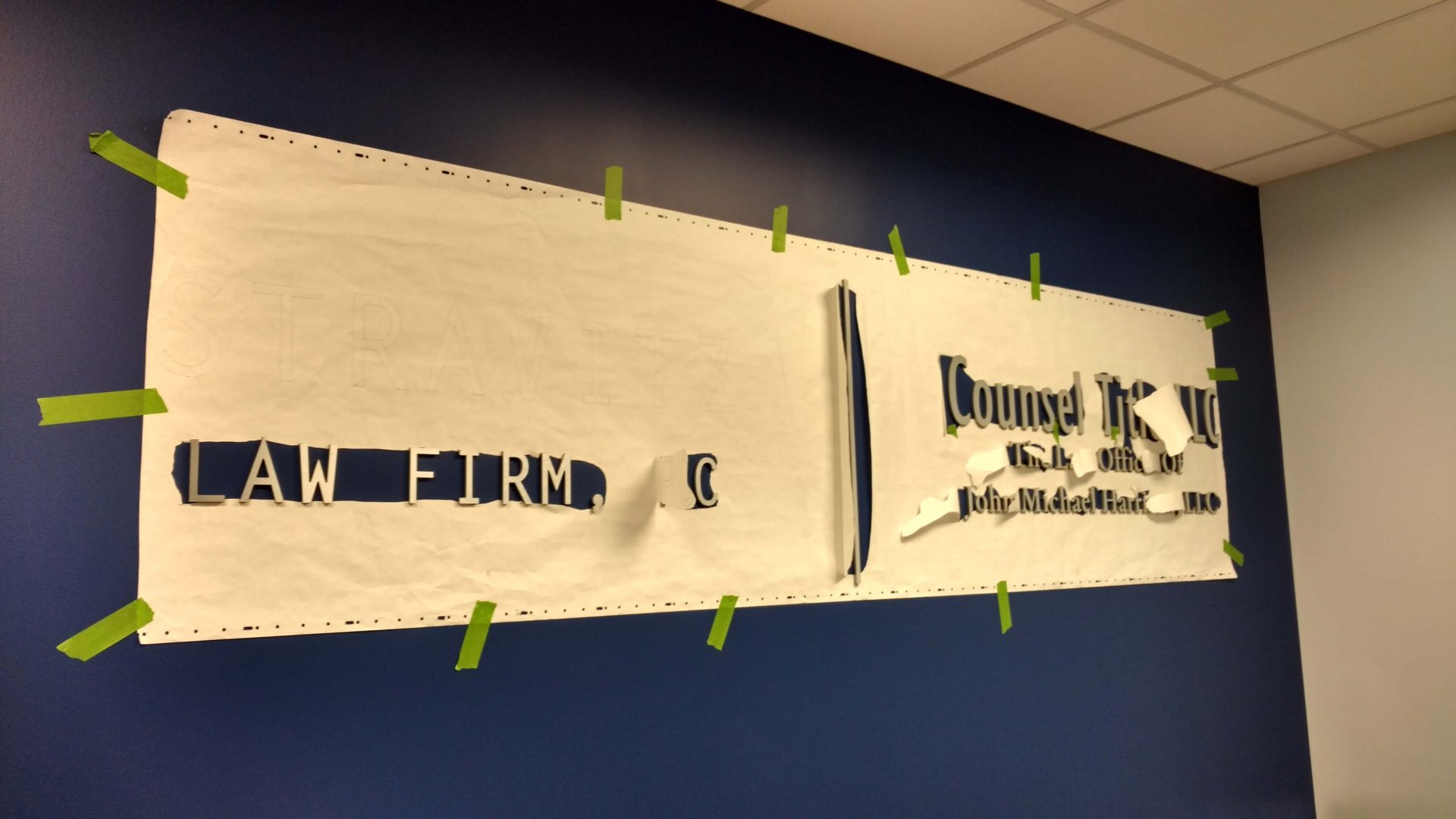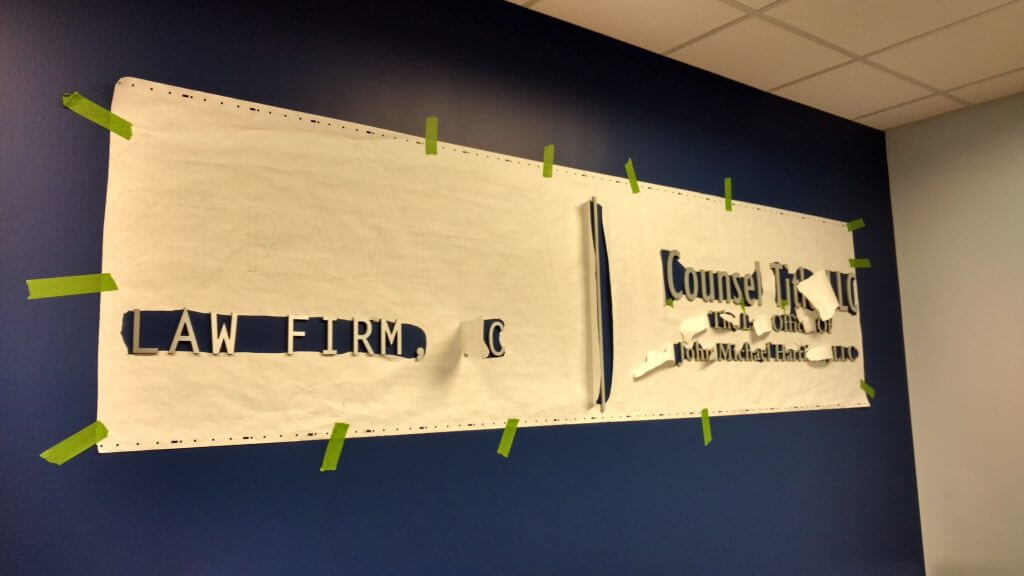 Brushed metal letters with komacel returns. The returns are sprayed with silver krylon paint. This makes the letters appear to be made from solid plate metal. This is what we would call a faux metal letter. To the untrained eye it looks like the real thing but it cost less. We use a paper pounce pattern to install our dimensional letters perfect every time. First the pattern is placed on the wall with vhb (very high bond) double sided tape. The letters are then placed by hand as parts of the pattern are removed. These dimensional letters are installed at the offices of Stravitz Law Firm and Counsel Title in Lanham, MD. The letters were manufactured by Designs & Signs in Edgewater, MD.
Order your company name wall sign!