We create elegant raised lettering.
Brushed bronze letters always look great; we installed these at Washington Hebrew Congregation in Washington, DC. With a rushed face with polished edge and 1/4″ painted black returns, of course, these classy letters will garnish the attention of your visitors. Letters can be pin mounted or installed with 3M very high bond tape. We use a paper installation pattern to mount the letters accurately on the wall. You can read more about that process here – How To Install Dimensional Letters.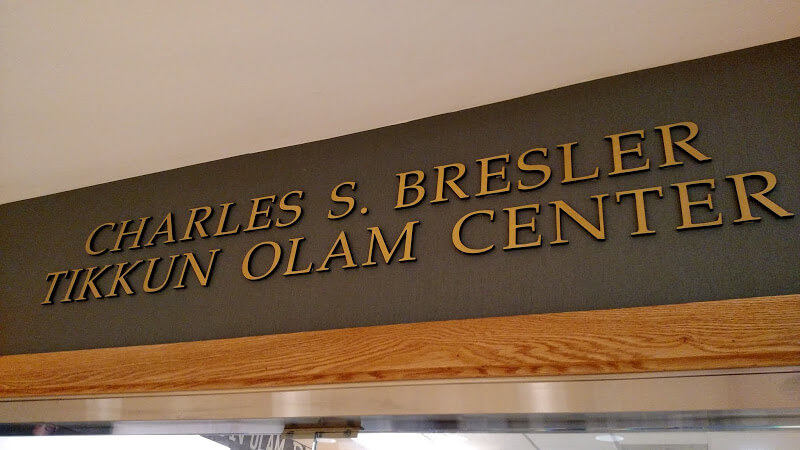 Do YOU Need Brushed Bronze Letters?
Don't hesitate to get in touch with Us!
Never again will you wish your guests could find the banquet room without getting lost in the hallways. An attractive way to provide wayfinding lettering in churches and synagogs, hotels, and athletic complexes is essential. Most rooms might need ADA signs, but larger areas should require a title above the entry. Then, from a distance, guests will see where they need to go? Where is the basketball gym? Can new visitors at your church easily find the primary chapel or sanctuary? Where is the management office in your building? Will visitors know where to go when they enter your facility?
Good raised letters above the entrance of any important room will improve the guest experience at your location. If you need them today, let us know, we can help you out for sure with classy raised letters that will last a lifetime.