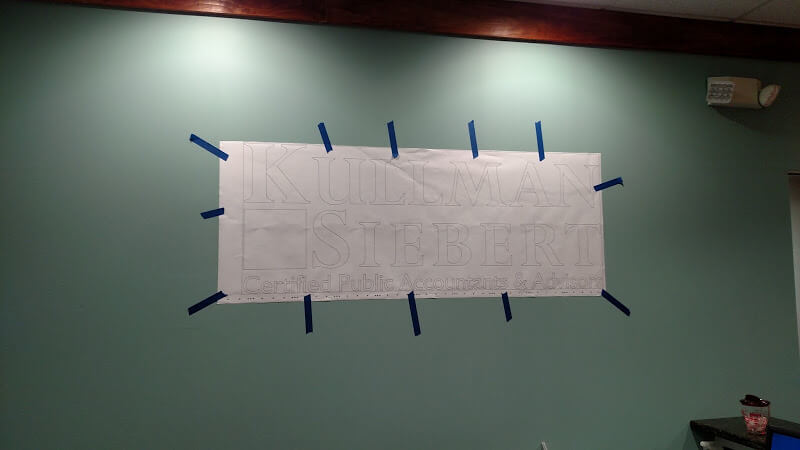 3-Dimensional Cardboard Letters
In drawing up the paper pattern, it is best to trace the outline using the dimensional letters you already have. Arrange it on a smooth table of level length and be sure to use a measuring tape, a level and a ruler or meter stick for tracing and longer measurements. Use a pencil in taking measurements and always remember to measure twice. You may need to examine your paper pattern for any inconsistencies and misaligned letters. If there are any, adjust them until your sign is proper. Remember that once you tape the pattern to the wall, it can be difficult to correct mistakes or notice them easily.
Dimensional Letters and Logos
How to install dimensional letters – First using a tape measure and level you will tape your paper pattern securely to the wall. Generally it is a good idea to install all of your lettering at and above eye level, if someone leans against the wall you do not have to worry about letters being damaged.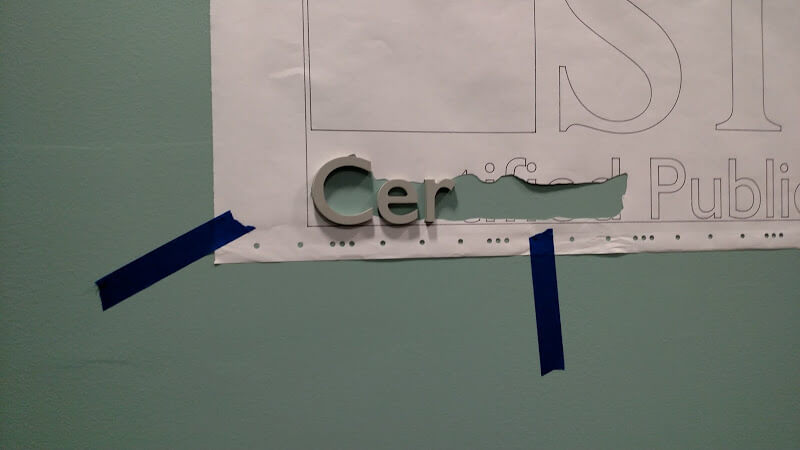 Using an xacto knife, cut away the paper letters leaving small portions of the drawing. Usually I leave the tops and bottoms of the letters this is enough to allow me to place the letters accurately. Be sure when you apply double sided tape to the backs of the letters, that you do not put tape on the top and bottom areas of the letters, that tape will stick to the paper instead of the wall.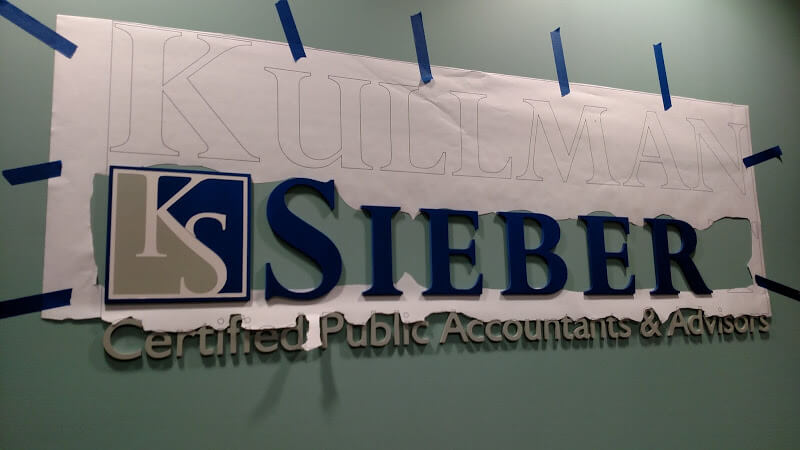 Generally I will install the smaller letters first and then do the larger letters last. After all of the letters are securely adhered to the wall you will carefully remove the paper pattern. To see the finished installation PLEASE CLICK HERE!