The best brushed stainless steel letters manufacturers…
Brushed stainless steel letters are the best sign products for your business, because they look professional and last a very long time. If you're looking for these elegant and classic letters,
we offer the best quality dimensional letters and logos. The best design and production standards are followed through the production process. All projects are specified to fit your needs.
Need a custom letter style? Don't worry!
We also offer customized dimensional sign letters and numbers. Just contact us for more details. Our team will provide you with a quote based on your requirements.
Finishes and Style of our Brushed Metal Letters
You can still request a special font or type style, which we can make for you.
The letters and numbers that we offer in stainless steel are polished or natural satin finish or brushed finish.
You can select any finish you like. Rest assured that you will get the best letters possible.
We design and install only the highest quality signs and letters.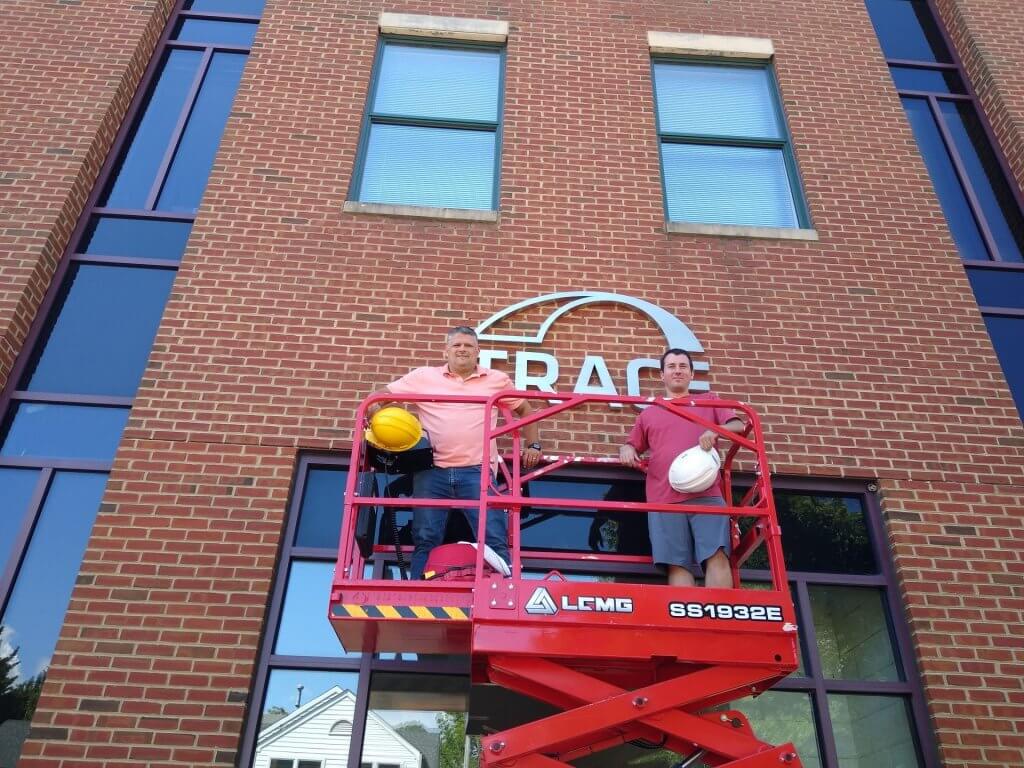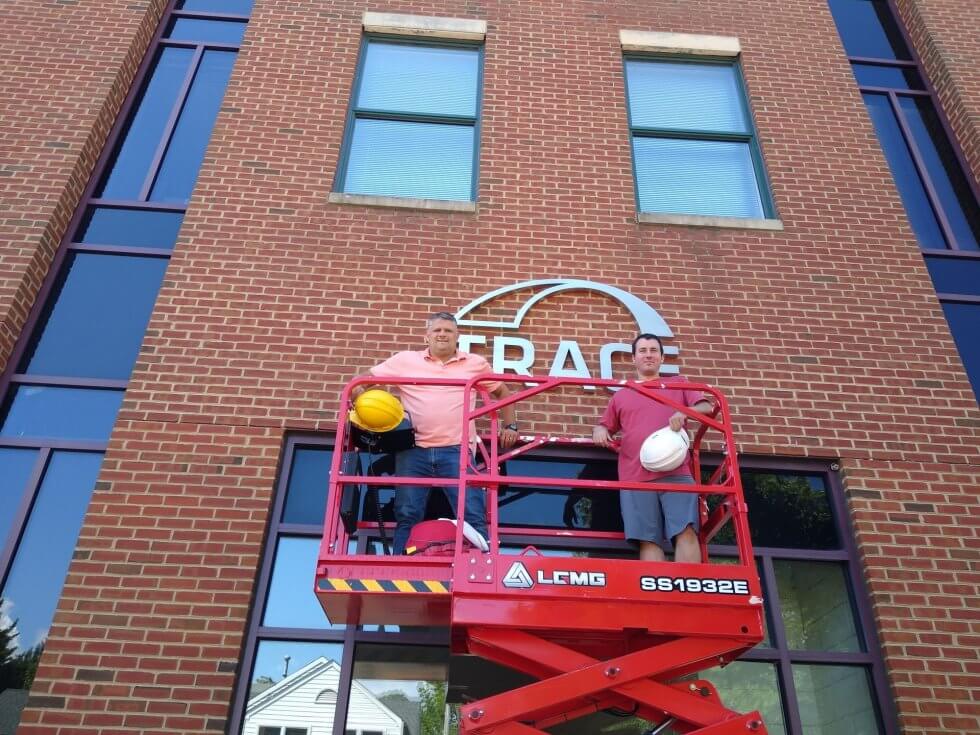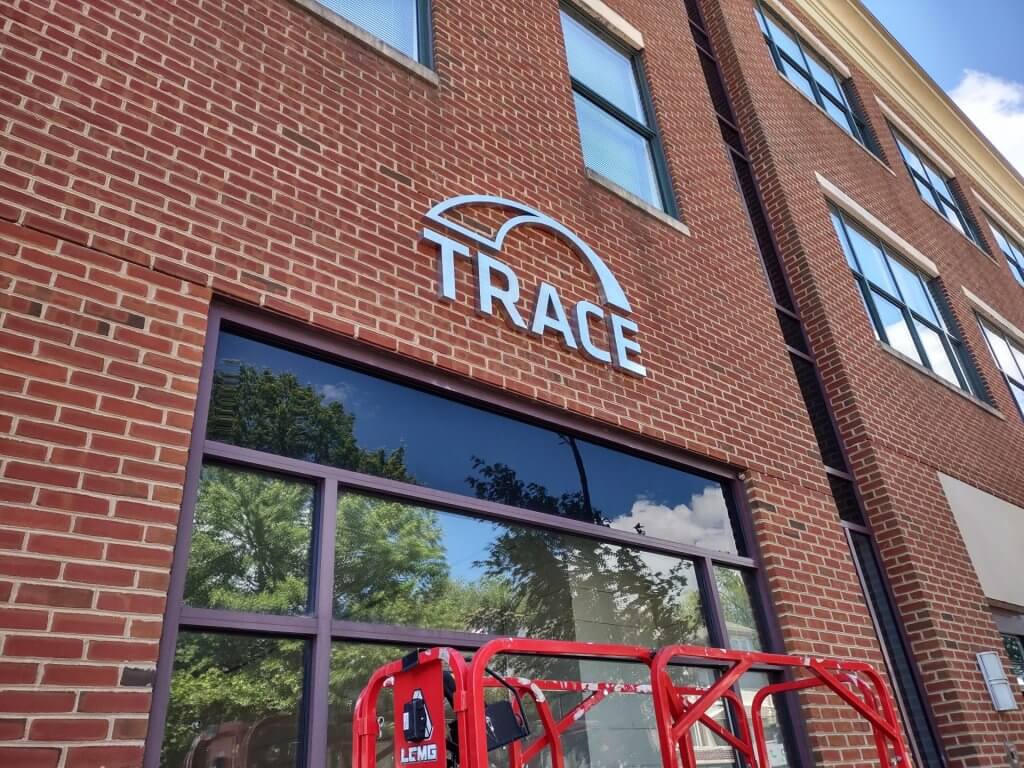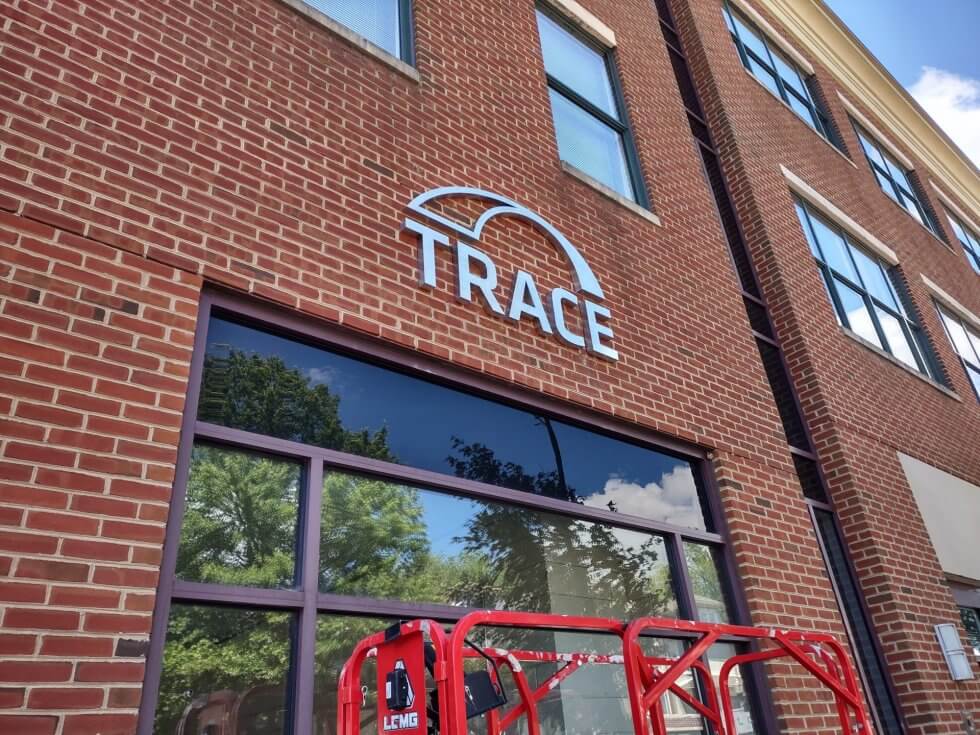 Accurate Installations Every Time!
We install beautiful letters and logo by hand, using pounce patterns and stainless steel threaded pins, drilling our patterns accurately and directly to insure a perfect fit and position. We always proceed with caution, taking our time during pattern placement and drilling. Avoiding mistakes during this process is critical to a perfect finished sign for your business.
At Trace office in Annapolis we decided to work from a scissor lift, which gave us plenty of room to work, taking accurate measurements and drilling carefully. An installation like this requires the better part of a day to complete, with two men and an appropriate lift.