A dimensional logo and dimensional letters made for Joe Gruendl at Jag Accounting in Annapolis Maryland. If you're in Annapolis and looking for a great accountant, call JAG Accounting. Joe is a lifelong family friend and one of the nicest guys we know. His accounting service really is the best!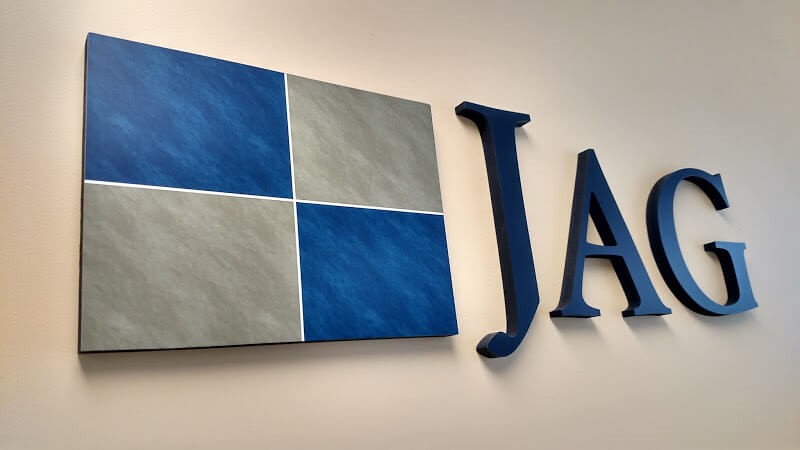 http://www.annapolisaccountant.com/
---
We also make dimensional letters with…
Stainless Steel – Steel Letters @ Scarborough Capital
---
Diverse Materials
Three-dimensional lettering is generally made of aluminum, steel, pvc and acrylic. Letters come in a variety of styles and finishes. Painted and metallic finishes are popular.
Regardless of the material you choose, you can rest assured that the best workmanship will be used in fabricating your custom dimensional signs and logos.
For dimensional letters, our team typically recommends that a half-inch pvc letters with a painted or brushed metallic face.Letters are mounted with double sided permanent installations tape.