Beautiful hand-made boat names by Designs & Signs. We install gold leaf yacht lettering with traditional materials and techniques. 23 karat XX double leaf! Obiously this pounce pattern is not in the right place yet. It will have to be leveled properly before the charcoal bag is used to apply the design outline to the transom of the boat.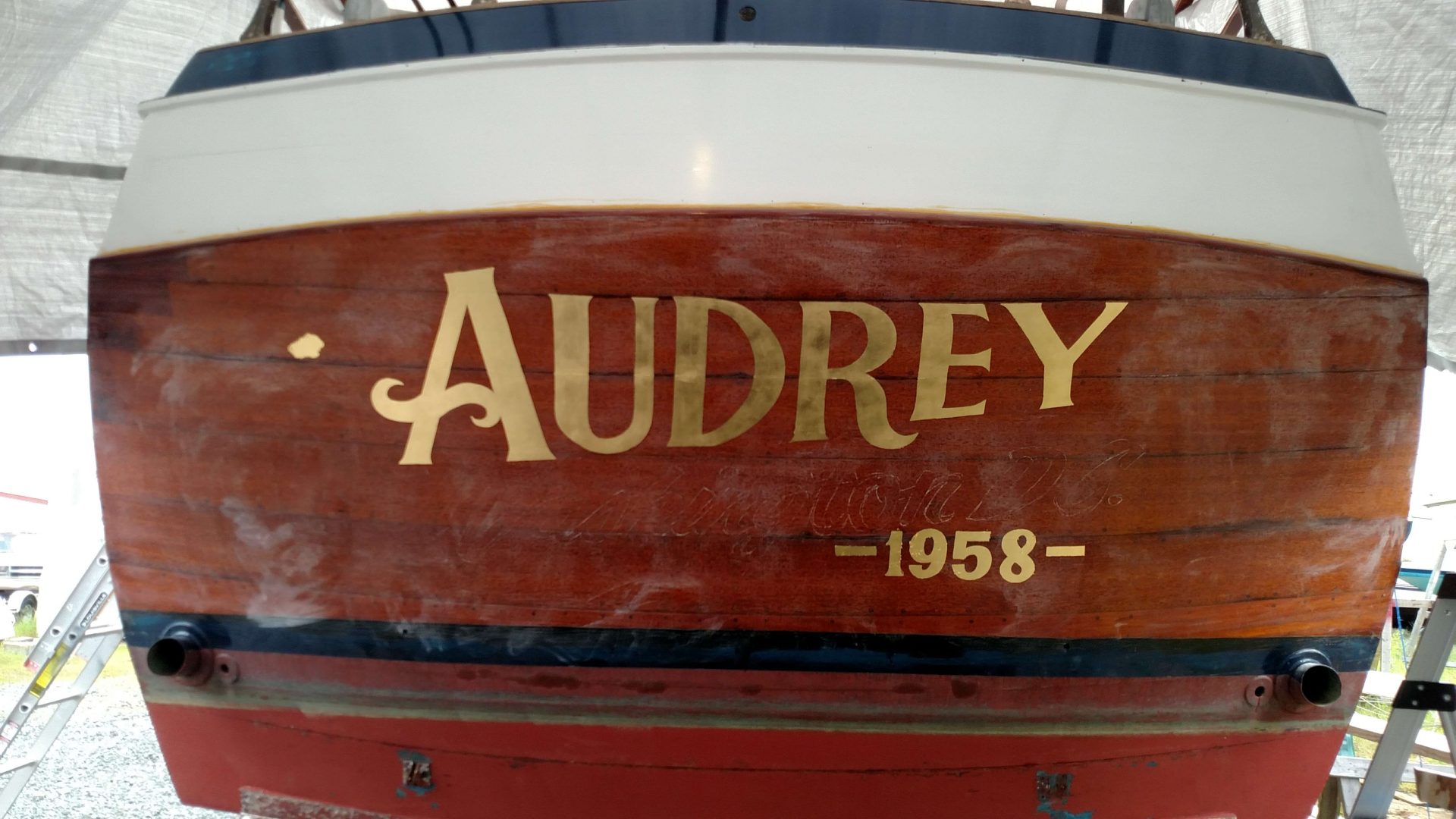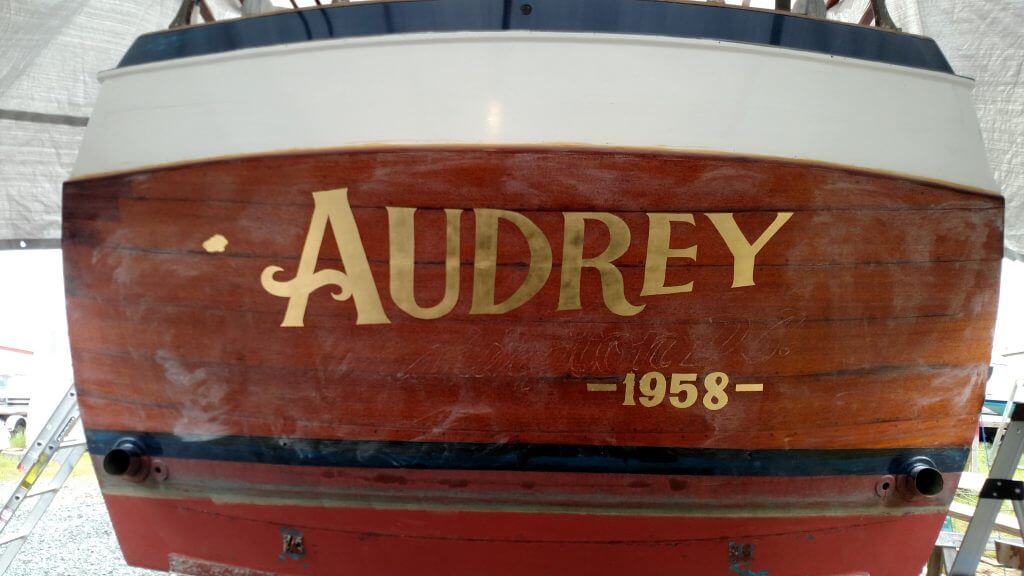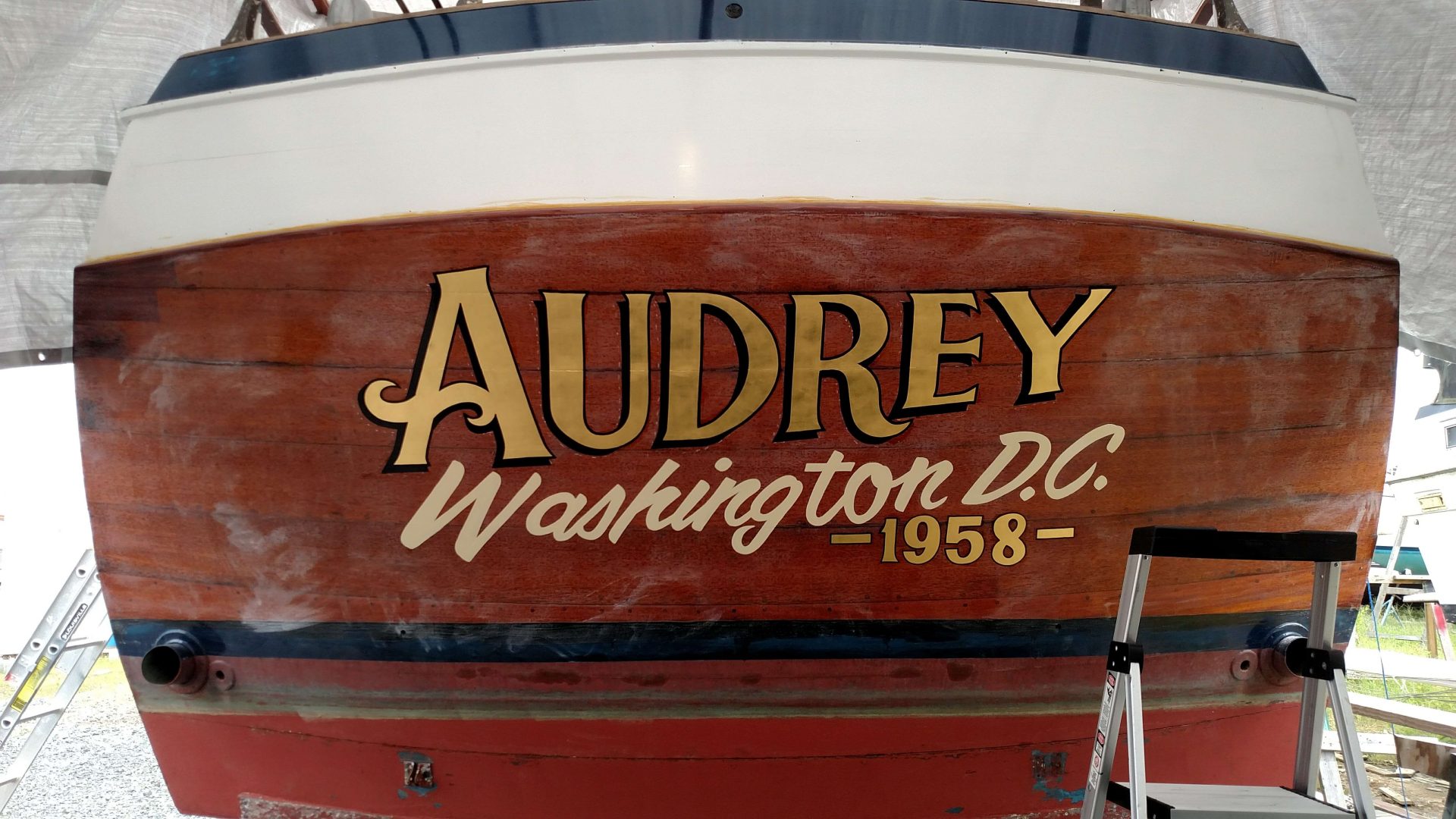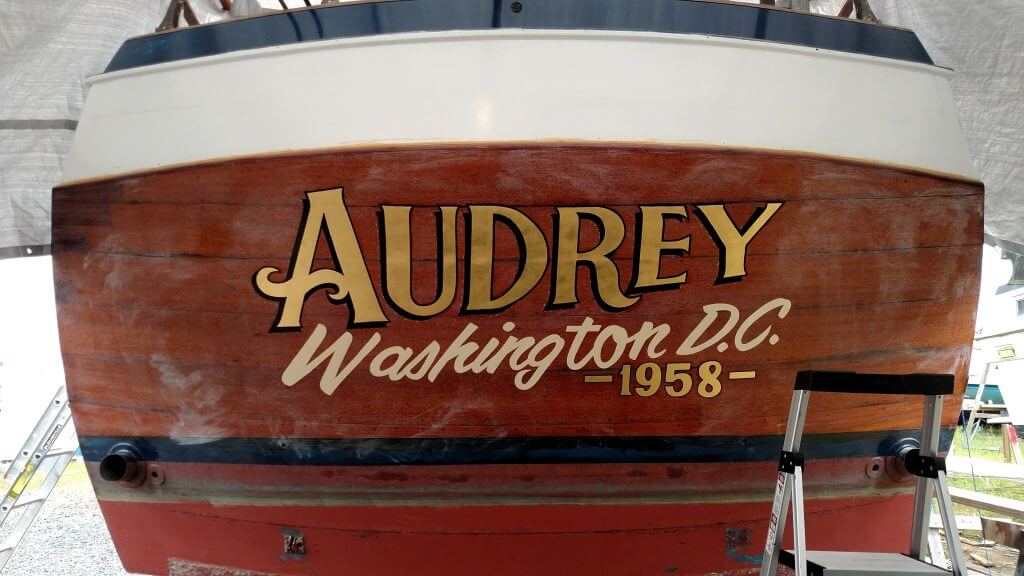 Amazing 23 Karat XX Gold Leaf Yacht Lettering! Rendered by hand.
Gold Leaf Boat Lettering for Audrey, A hand rendered 23 karat custom gold leaf boat name designed by the owner and hand-rendered on site by Brendon Brandon of Designs & Signs. This beautiful classic yacht is docked in St. Mary's City, Maryland. First a hand made pounce pattern is used to apply the sketch to the transom of the yacht. Then the gold leaf is applied by hand. The outline and shadow and hailing port were also painted by hand with a fine lettering brush and enamel lettering paint. We have not yet received photos of the finished transom. After the name is done, additional coats or spar varnish are applied to the transom to protect the name. The varnish needs to be lightly sanded and additional coat should be applied every year. So long as the varnish is properly maintained the gold leaf name will last forever.