We love the flashy name on this skiff.
A flashy engine turns gold leaf boat name from Shady Lady, a wooden skiff. The name is on both sides of the boat, premium black vinyl for the outline and 23 karat gold leaf film for the letters, make this name look great on a sunny day! Gold leaf is brilliant, and the engine turn finish makes it even better, catching and reflecting sunlight in every direction. Engine Turn gold leaf twinkles, your ship will look like a sparkling star on the water! Other films attract attention just as well. Among those is one of our favorites, Florentine swirl gold leaf and silver leaf! It dances in the sunlight and shimmers like moonlight on the water!
Go big, when naming your boat!
For a small runabout, this is a magnificent little ship. This vessel looks swell underway, for sure. Why not have the best name on the water? It doesn't matter if your fun powerboat is not as big as other ships on the Chesapeake Bay. Don't limit yourself when you name your powerboat. Great boat names will never bore you or get old. You and your friends will enjoy a unique powerboat name for many years to come if you choose Designs & Signs, LLC to take care of it today!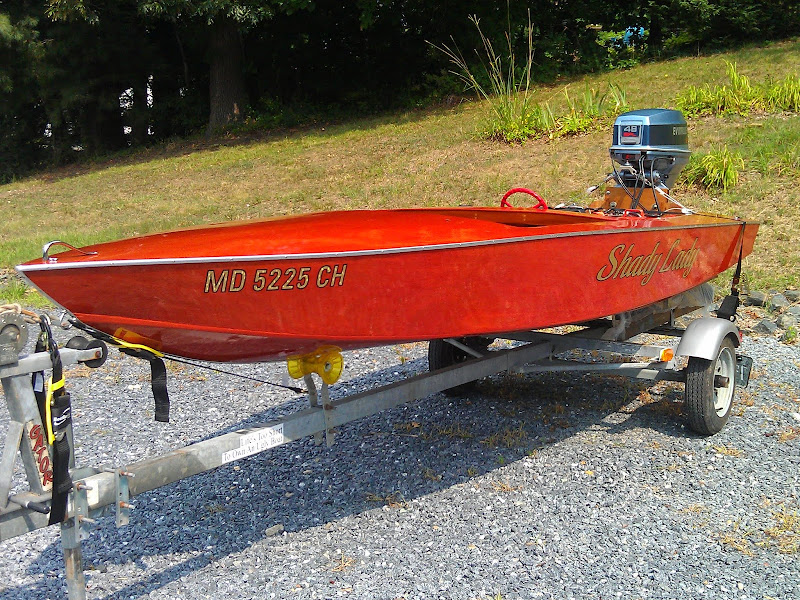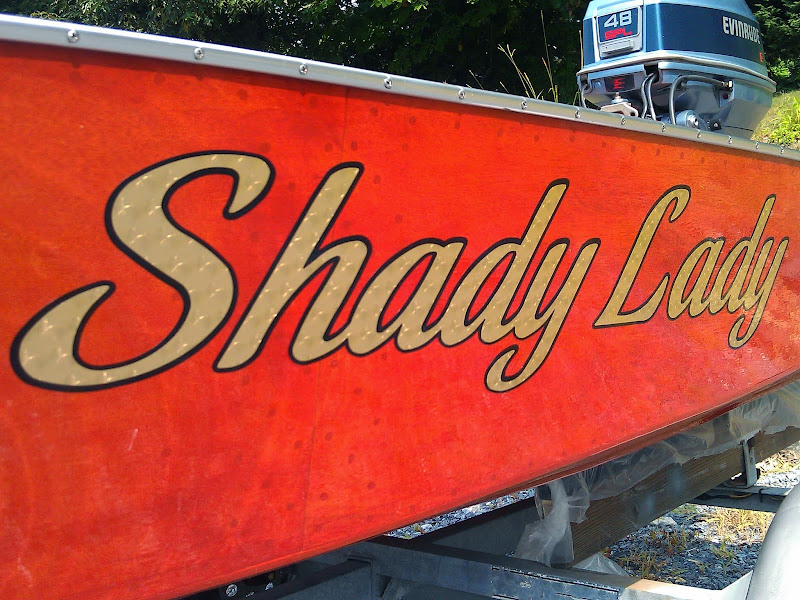 A Gold Leaf Boat Name is Looking Great!
Shady Lady boat lettering looks great because we used gold leaf and applied a heavy black outline to make the letters pop! The lettering is a 22 karat engine turn gold leaf film with a premium black vinyl outline. Typically for boat lettering, we prefer to use genuine gold leaf film, but the traditional hand-applied gold leaf is appropriate on some wood transoms. We have designed and installed hundreds of custom boat names in Edgewater, Annapolis, and the surrounding area. Please take a moment to review our site. We have posted many great photos of our gold leaf ship names and other nautical signage products. Don't hesitate to get in touch with us for a quote! Thank you.