Designs & Signs creates the best gold leaf yacht names in Annapolis and beyond. Each boat name is different, hopefully reflecting the personal aesthetics of the captain. So what makes Top Shelf unique? This interesting name shows off with an original two-color vinyl graphic. Premium vinyl lettering sits over the top of the graphic with a punch-out effect. Many boat owners prefer to use a gold leaf letter with a dark outline like black or navy blue. Top Shelf reverses the typical use of the gold leaf. In this name, the letters are black, and the outline is made with engine turn gold leaf film.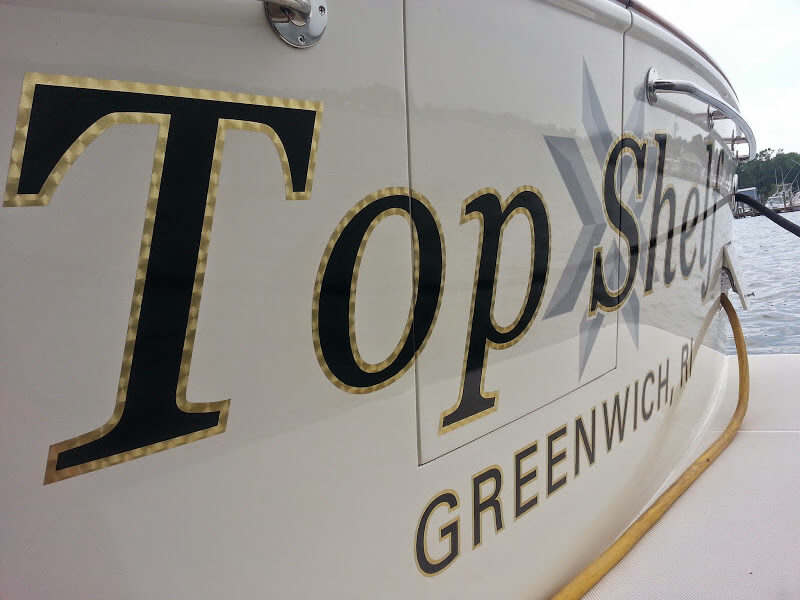 Engine Turn Gold Leaf Yacht Names – Classy!
Our 23 karat engine turn gold leaf film really catches your eye from any angle. Rarely do we use it for the outline, but we did that for Top Shelf, and her transom turned out looking great! First the gold leaf film is applied to the boat and then the premium black vinyl lettering is applied on the top of the gold leaf. Finally, we apply the black letters one by one to ensure the consistency of the outline width.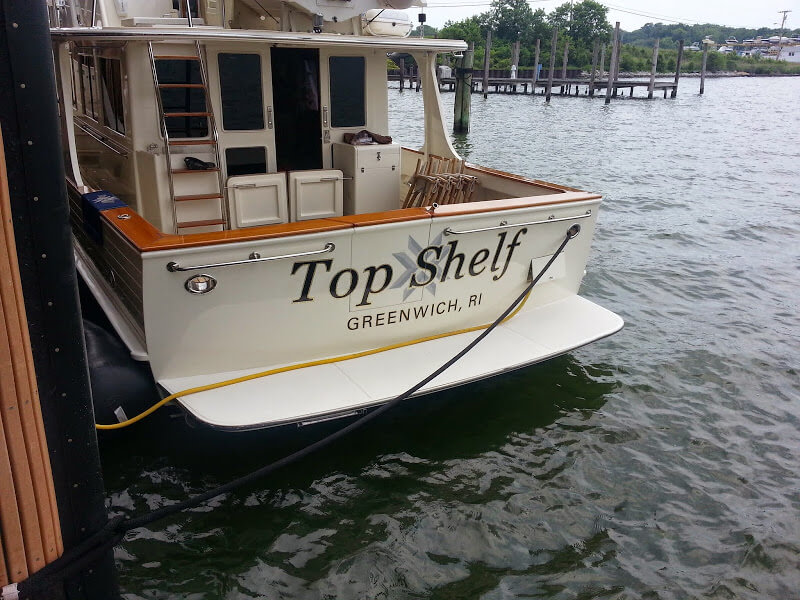 A wide shot of the transom. The custom vinyl graphic in the middle of the transom sets this apart from the crowd.
Famous quotes about gold!