A sandblasted sign (carved sign) for Kiefer Family Orthodontics in Allentown, Pennsylvania. Sandblasted HDU double face. Each face is 60 inches wide and 96 inches tall. The frame is composed of 6×6 cedar posts with inset stringers attached with galvanized lags. The faces are also attached to the stringers with galvanized lags. The letters and finials are finished by hand with 23 karat gold leaf. A raised panel in the middle of the sign allows for names to be changed as needed in the future. Please take a moment to review photos on our website. Thank you for visiting Designs & Signs online.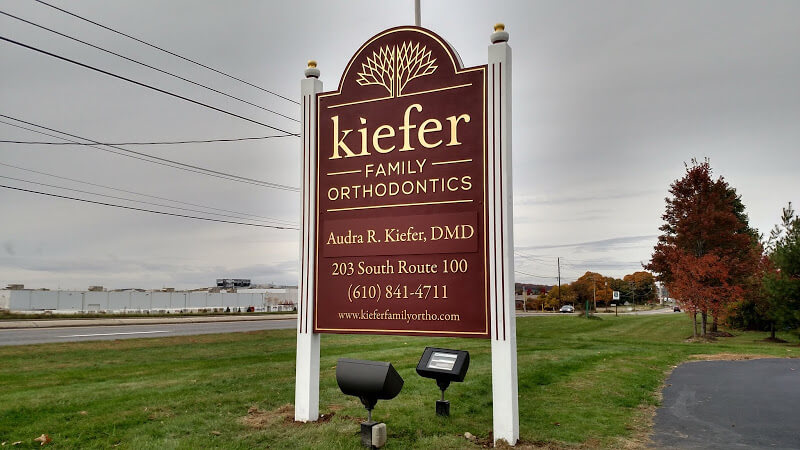 Double Sided Sandblasted Sign/s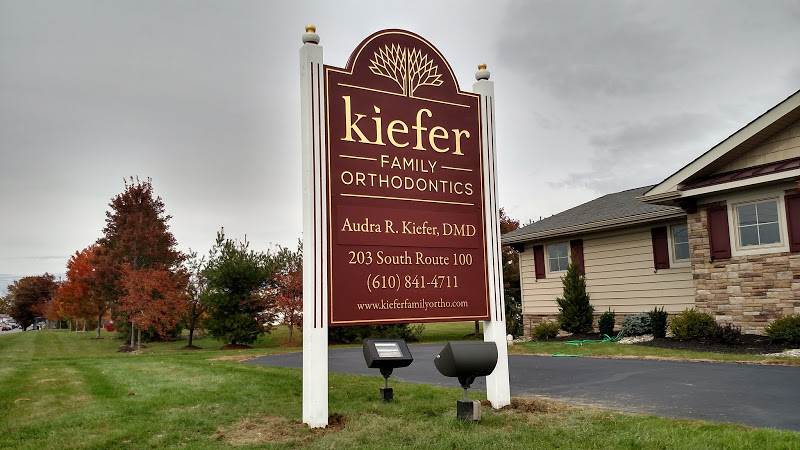 Finishing This Sign w/ Gold Leaf…
Kiefer Family Orthodontics – Sandblasted Sign with Gold Leaf
---
We Make Interior Dimensional Letters For Offices Too!