Some detailed photos of gold leaf lettering and the gilding process. Making a sandblasted sign with gold leaf is our specialy at Designs & Signs. Let us make a sandblasted sign with gold leaf for your community or business!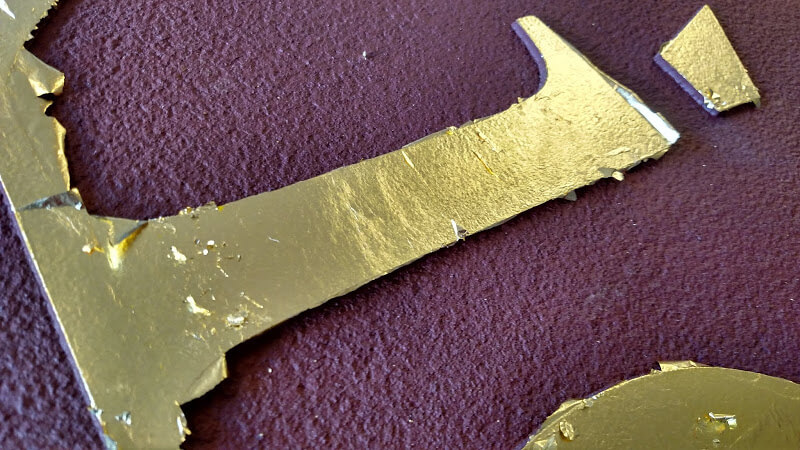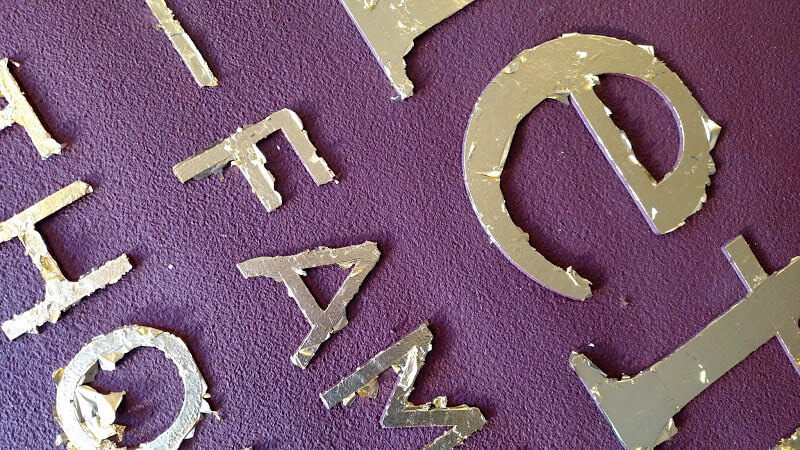 Gold leaf applied by hand – loose leaf
All of the loose leaf around the letters will be removed with a soft brush, and then the letters are polished to a perfect shine. The size and gold leaf must be completely dry before polishing.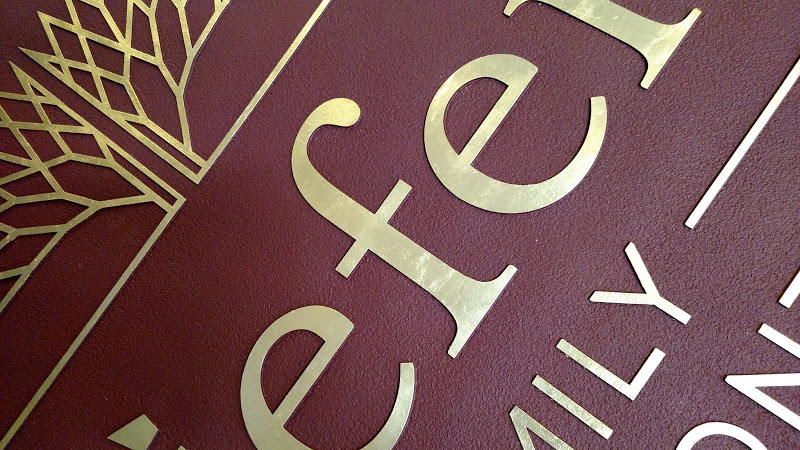 After the loose leaf has been removed the surface of the gold is polished with cotton.
PLEASE CLICK HERE to see photos of the finished sign!