We designed a sandblasted sign for Cross Point, created it, and installed it in Southern Anne Arundel county. Sandblasted HDU with Stone pillars, stainless steel frame, and brackets; we build any custom components and hardware needed to make an excellent sign for you. All of the lettering and trim require a layer of beautiful 23 karat gold leaf. Please take a moment to review our site. We have posted many photos of our sandblasted signs and other dimensional signs. Thank you.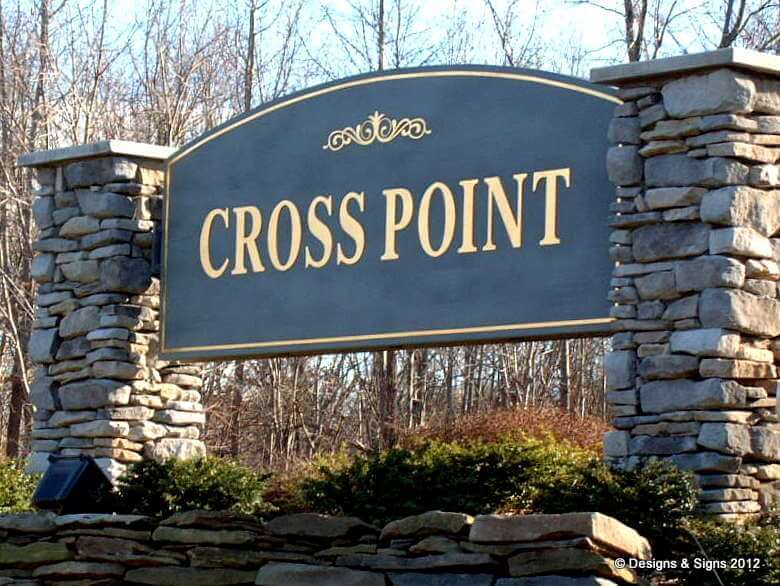 We make custom stone signposts for your sandblasted sign.
These posts are cinderblock with stone veneer. We will design and build your posts at any size needed to hold your sign face correctly. A prominent face on little posts does not look good. Likewise, small posts cannot adequately frame a more prominent sign face. If I remember correctly, these posts are 24 inches square, with bluestone caps. We offer more decorative caps for sure, but of course, they would cost quite a bit more if you choose them. At the Twin Pines community entrance, we used custom post caps. The custom stainless bracket holds both faces so that commuters can view signs from cars coming from both directions along the road.