Custom signs at Trinity Methodist Church in Salisbury
We at Designs & Signs take great care in crafting our signs, the best Church Entrance Signs around. We have made beautiful signs for one of our local churches, Trinity Methodist Church in Salsbury, Maryland. The signs around this beautiful, historic church are Routed HDU (High-Density-Urethane). We finished these signs with premium exterior latex paint. Likewise, the letters, trim, and finials require gold leaf, which we apply meticulously by hand. We've put special care into crafting and developing these signs, and we're always happy to see that our clients are thrilled with the results. Here we showcase our custom church outdoor signs and explain the details of our manufacturing process.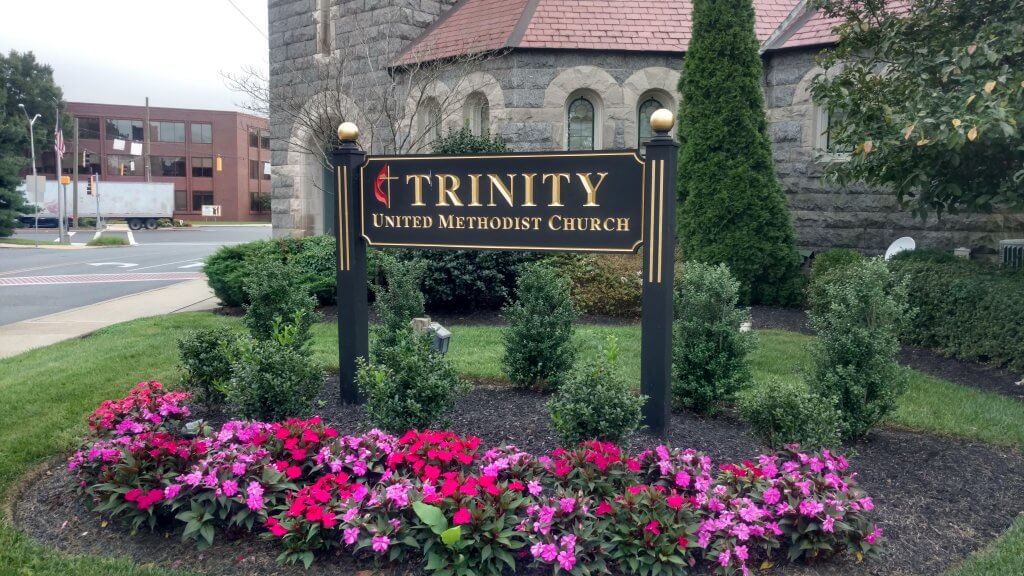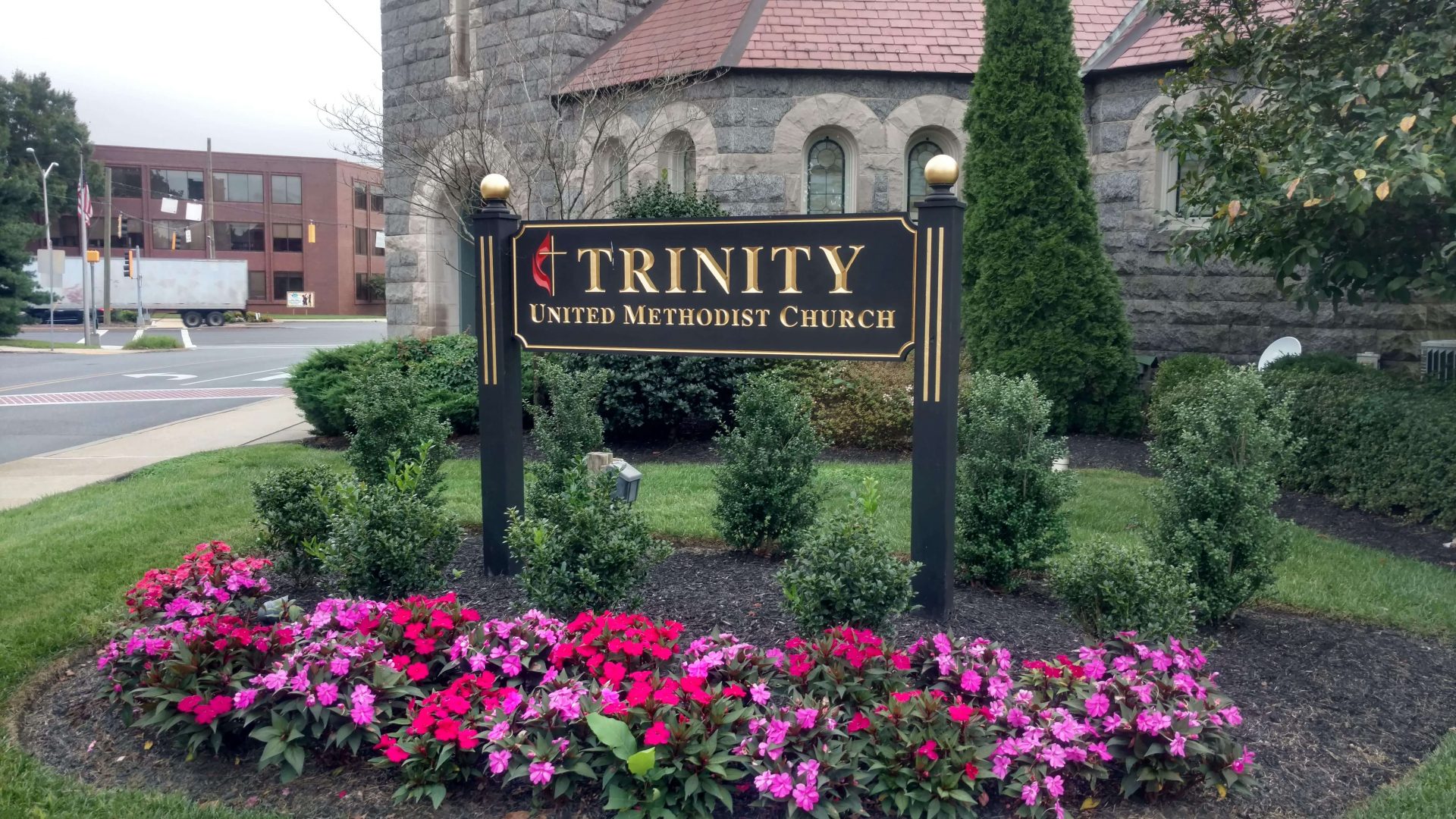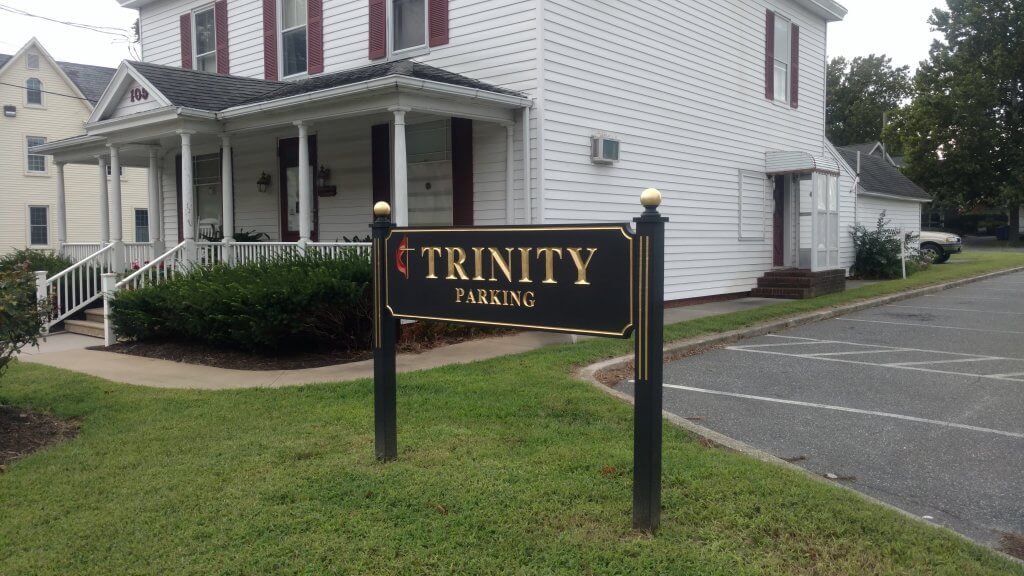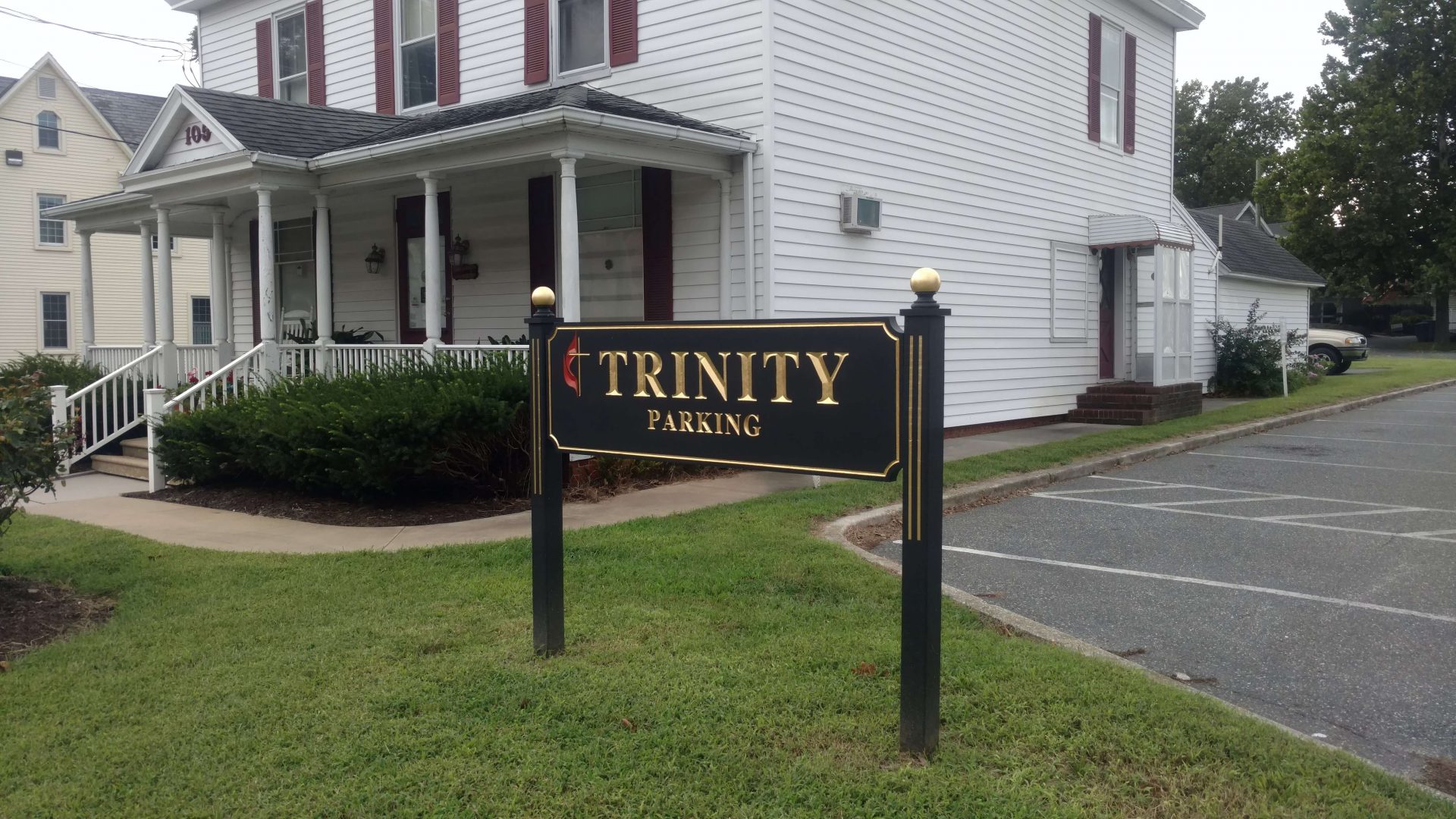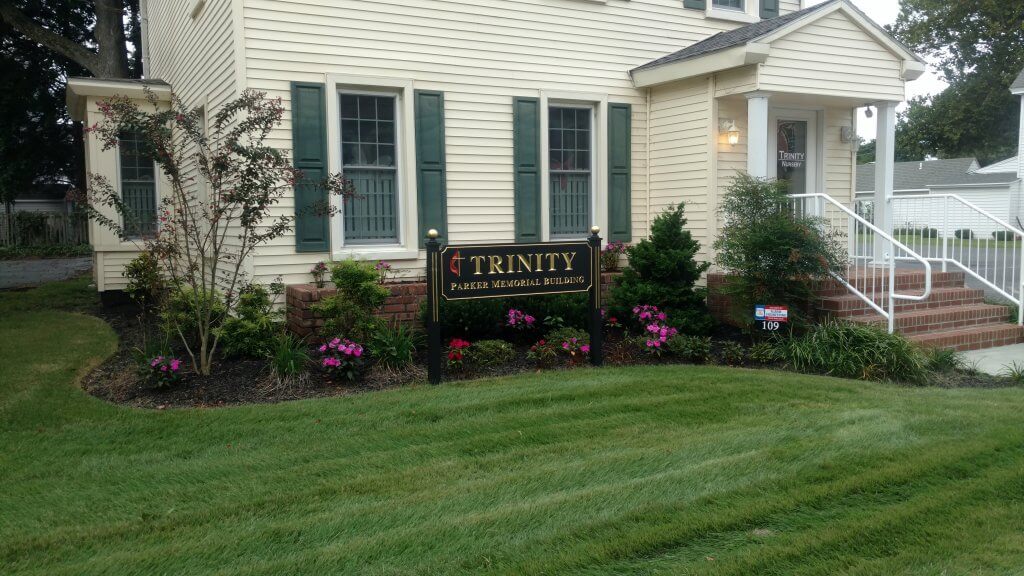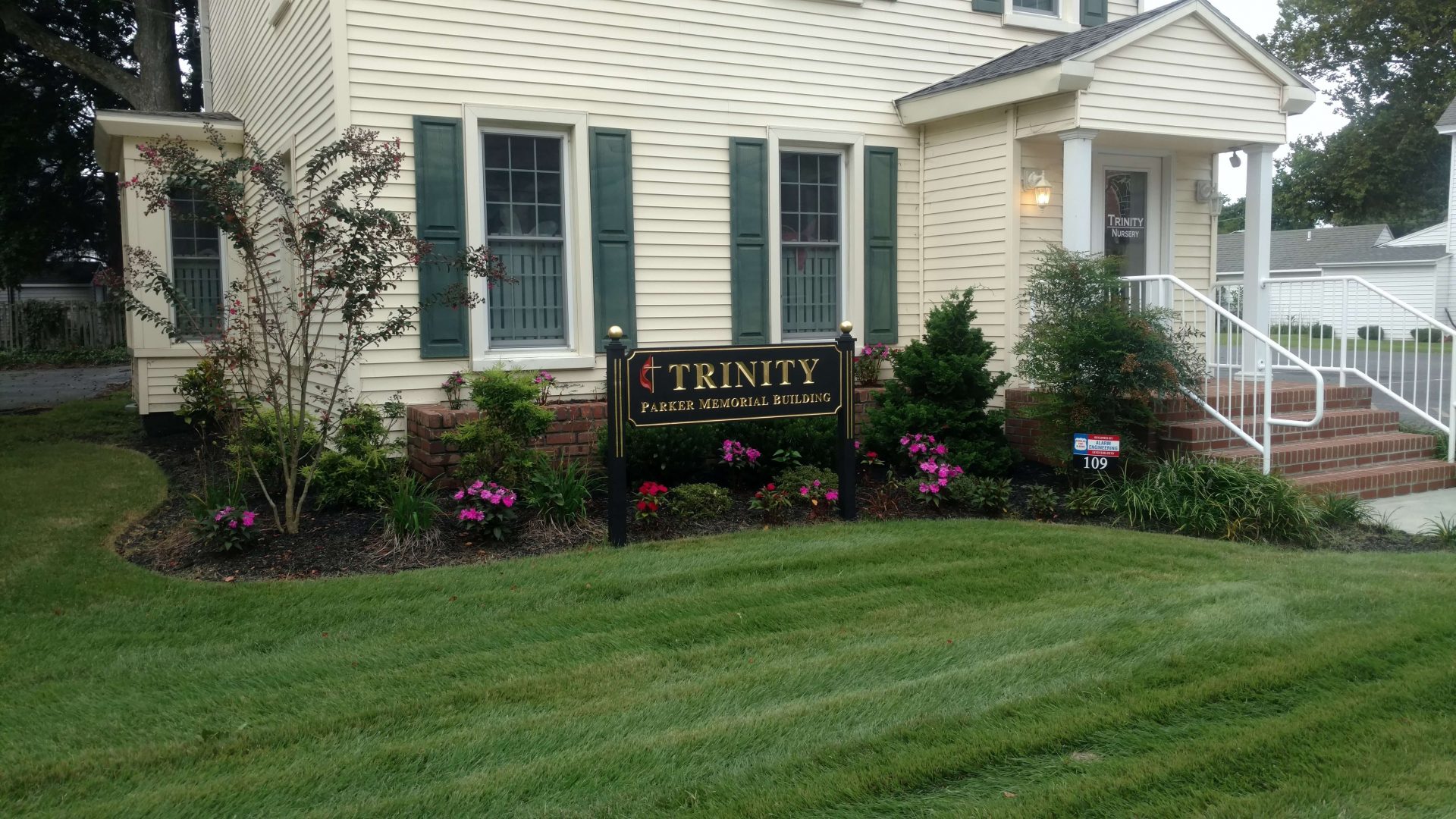 How do we make Custom Outdoor Church Signs?
We use routed high-density urethane (HDU) to make our beautiful signs. An HDU
sign
is excellent because it will look just like a traditional
cedar
sign, and, like cedar, it withstands extreme weather conditions. For areas susceptible to heavy rains, storms, and snowfall, this can be particularly helpful.We offer Church Entrance Signs that display text and designs. V-cutting is one routing method that resembles the hand-carved incised letter or V-cut letter. If you prefer a more traditional
wood
finish, we also offer sandblasted cedar.
We make decorative signs posts.
We hand-finish the lettering and trim with 23
karat
XX gold leaf, as with most of our other signs. The gold leaf finish is traditional, stylish, and distinctive, and it catches the eye from a distance. It is always advisable to use a dark background to emphasize the contrast between the leaf and the background. We offer treated lumber posts, powder-coated
steel
posts, and
cinder block
posts with
brick
or stone veneers.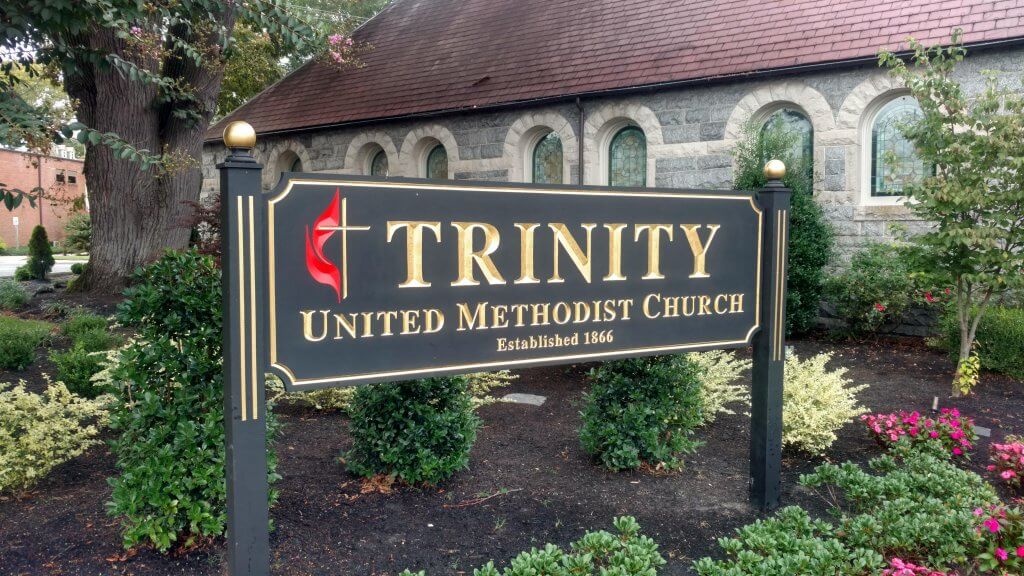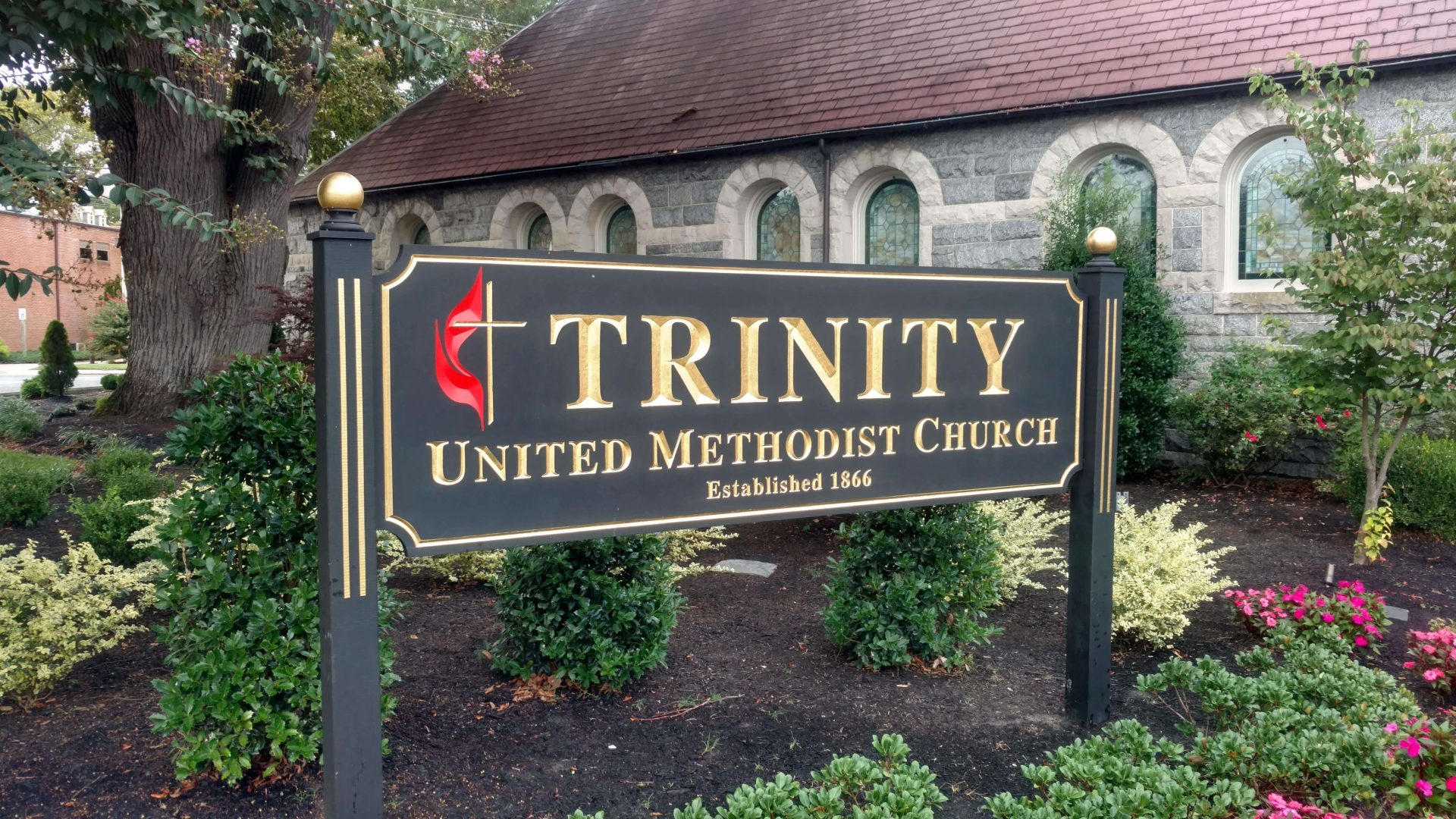 Parking Signs for Trinity Methodist
Additionally to your outdoor church sign, custom parking signs provide an easy way for people to find parking when they visit your church. Having this information on hand will enable visitors or newcomers to locate parking spaces. Also, suppose your church is near a local business or another area. In that case, this can help prevent confusion. People could mistake the lot for someone else's or use your lot for other purposes when your church attendees need that space for parking as they go to worship.