Sandblasted Signs – Inn at Horn Point
Sandblasted Signs made by Kevin Nick at Designs & Signs.  The Inn at Horn Point, a luxurious bed and breakfast located in scenic Annapolis, Maryland. The sign is made with 18 pound high density urethane. A rubber mask is applied to the letters and the background is blasted away. It takes years of practice to get a nice smooth blast and Kevin does this perfectly every time. After sandblasting is finished the rubber mask is removed, the sign is painted with latex and the raised letters are finished with 23 karat gold leaf! Kevin uses a rigid pvc backing layer to give strength and rigidity to all of our sandblasted signs. Please take a moment to review our site we have posted many excellent photos of our sandblasted signs and gold leaf signs.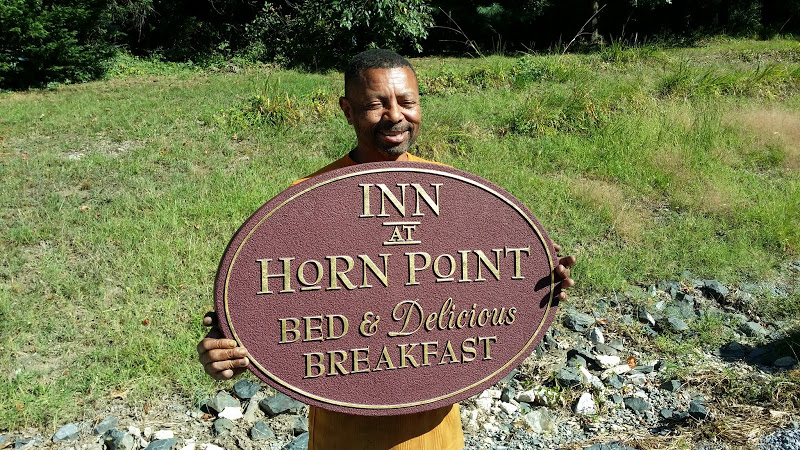 Beautiful Sandblasted Signs w/ GOLD LEAF!
Would you like to see more commercial Blasted signs? – https://www.designsandsignsonline.com/category/carved-signs/sandblasted-signs/
We also make Sandblasted Community Entrance Signs! – https://www.designsandsignsonline.com/category/carved-signs/community-entrance-signs/
Please take a moment to visit their website as well!
Please click here to visit the Inn at Horn Point
---