Lovely routed HDU signs for Westbard Mews in Bethesda, Maryland. Four like entrance signs and other address wayfinding signs around the property as well. Let Designs & Signs handle your next community entrance sign projects. We'll create original layouts for you and manufacture your signs using only the best materials available.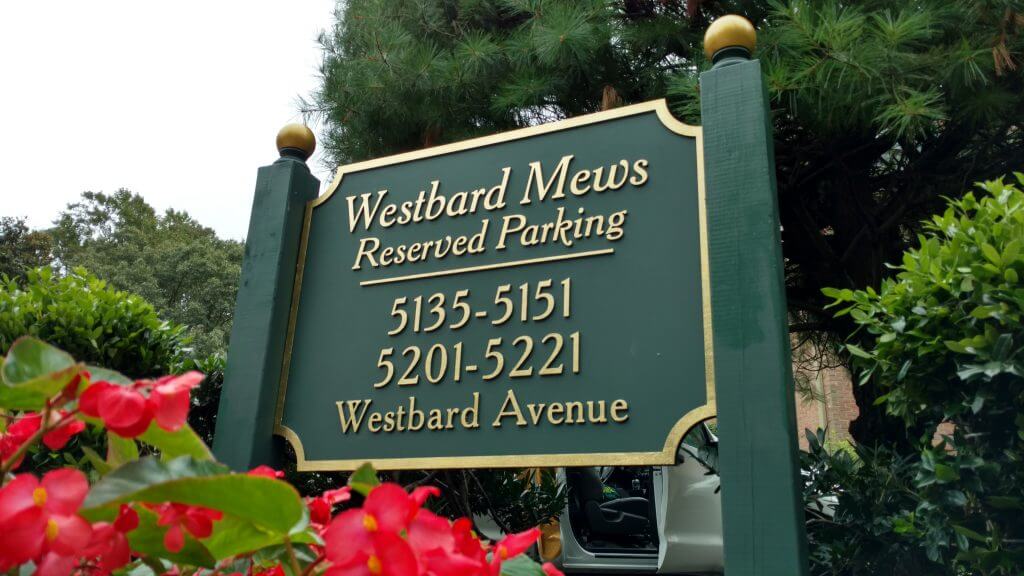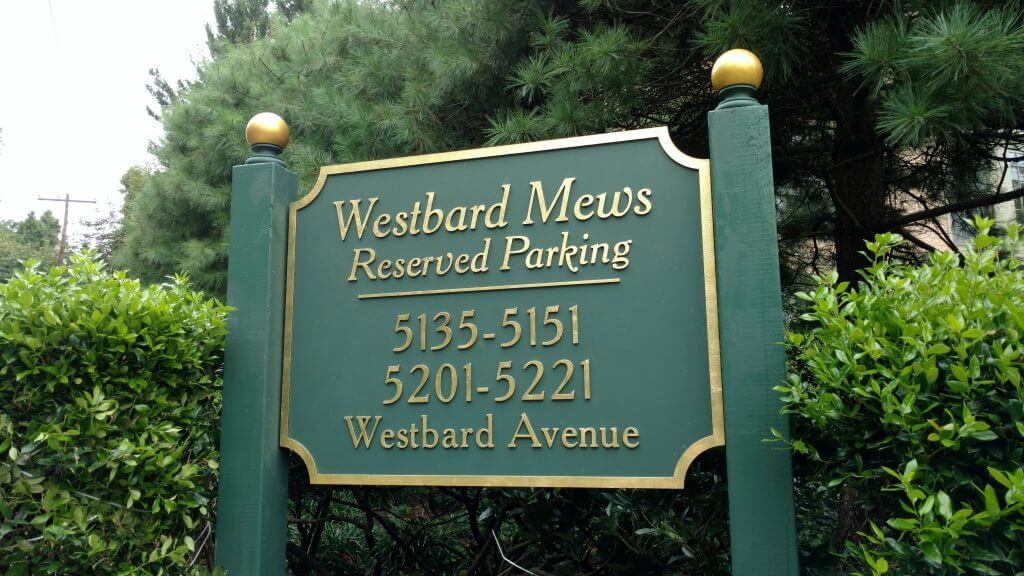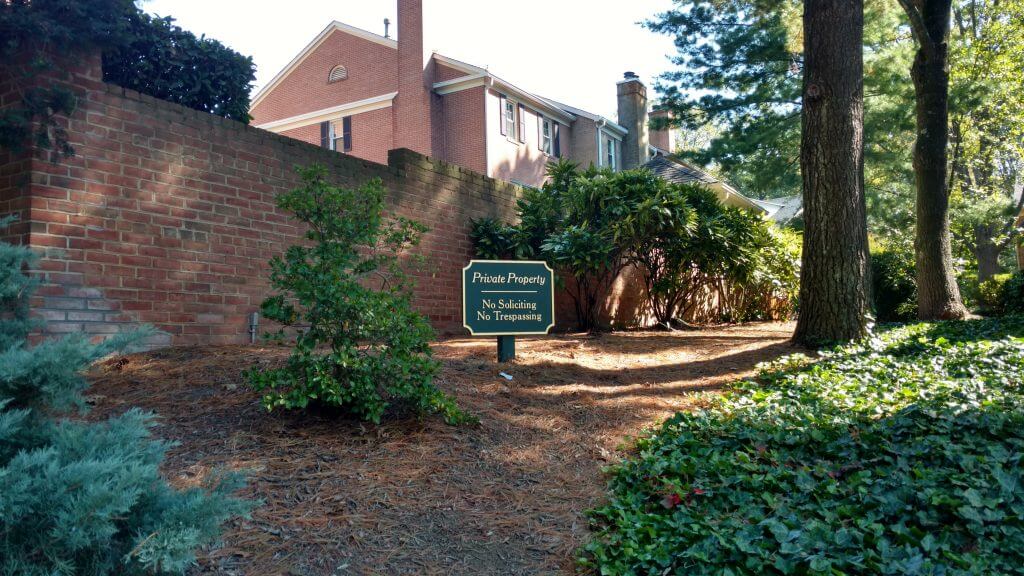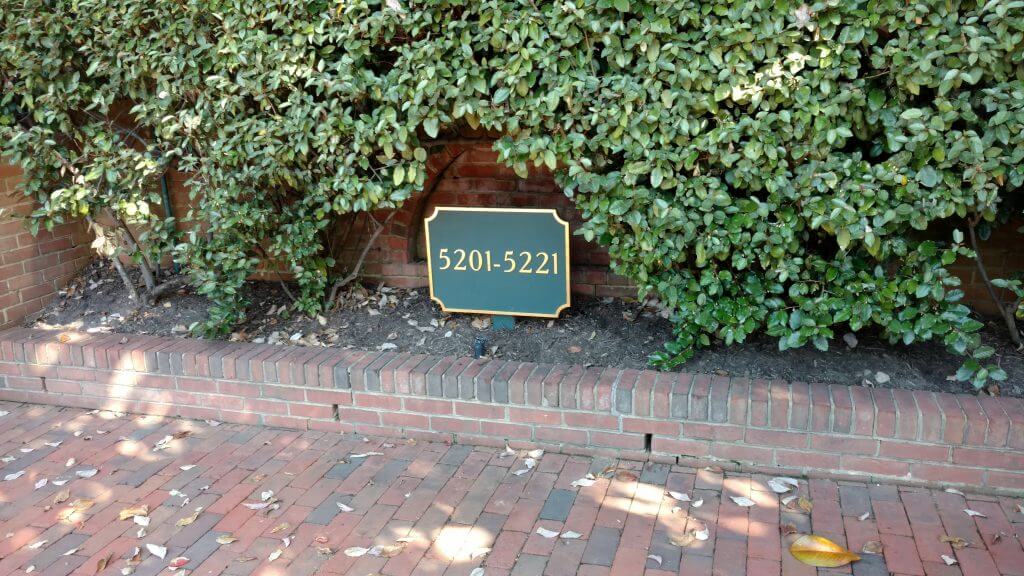 HDU Signs Look Great with Gold Leaf Letters!
Routed HDU signs (high-density urethane) community entrance signs; we designed, manufactured, and installed them for Westbard Mews in Bethesda, MD. These community entrance signs have a smooth background which we can only achieve with a router. The raised letters receive one layer of 23 karat gold leaf that we apply carefully by hand. The posts are 6×6 inch treated lumber, and there are 2×4 inch treated lumber stringers behind the sign faces to give them additional support. All of the hardware used is stainless steel to prevent corrosion from the outdoor elements. Next, we prime and paint the signs and posts with premium exterior latex. Finally, the ball finials also receive the gold leaf treatment for a brilliant shine. For sure, these gold leaf signs look great on a sunny day!
What is a Routed HDU Sign?
First of all, a routed HDU sign is a three-dimensional sign. For sure, these signs are great for subdivisions, businesses, churches, and other locations which require high-end signage. We use high-density foam to create HDU signs carved by a CNC machine router. We have fashioned signs with a recessed woodgrain background or smooth backgrounds. Letters and graphics should be raised and flat to resemble a sandblasted cedar sign. However, we can machine router your HDU sign with incised letters, also called v-cut lettering. The style of machine carving resembles the look of a traditional hand-carved letter. HDU signs require primer and latex paint. We offer palladium leaf and gold leaf finish for letters and trim. To create more contrast between the letters and background, we render hand-painted outlines. Any custom shape that you desire, for sure we can make it.