Routed Letters – Kratos Logo
We've been working for our friends Kratos for many years, through a few office moves. A nice photograph of their newest logo, dimensional logo (routed letters) made of 3/4 inch komacel (pvc) The komacel is painted with krylon for a multi-color finish.
The letters are installed on the exterior brick facade at Kratos new office in Lanham, Maryland. A paper pattern is used to drill holes in the mortar where stainless steel pins can be inserted with silicone. We do our best to avoid drilling the brick, this helps to preserve the wall as the mortar can be patched by a brick layer, but once the bricks are drilled there is no way to make them look good again.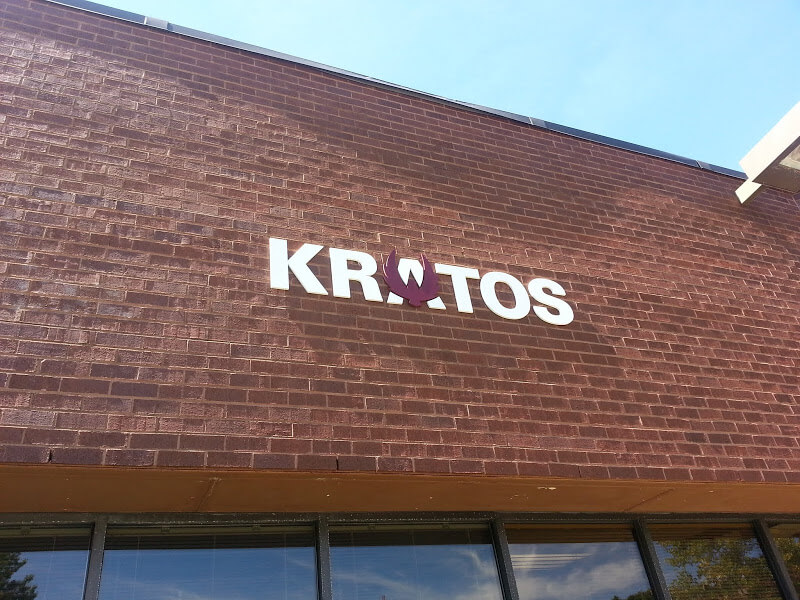 ---
Great Routed Letters…
But we make stainless steel letters too! – Brushed Steel Letters – Scarborough Capital
---
---