Routed Logo – Kiefer Family Orthodontics
This might be one of the nicest routed logos we have ever installed. It's important to start with a great logo. We can create one for you.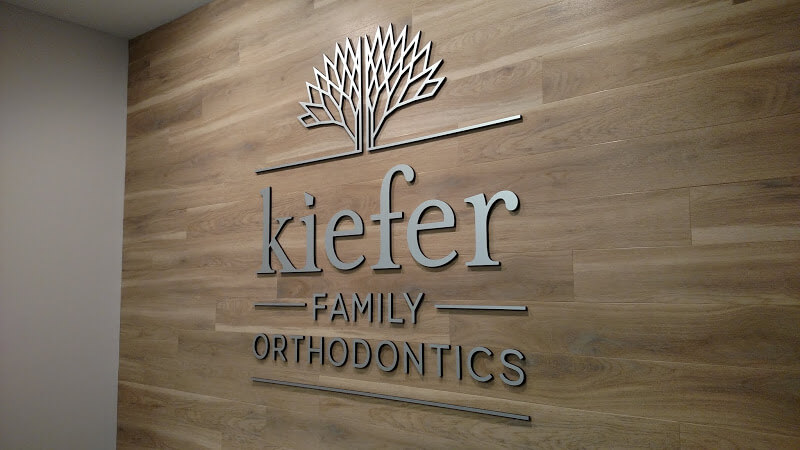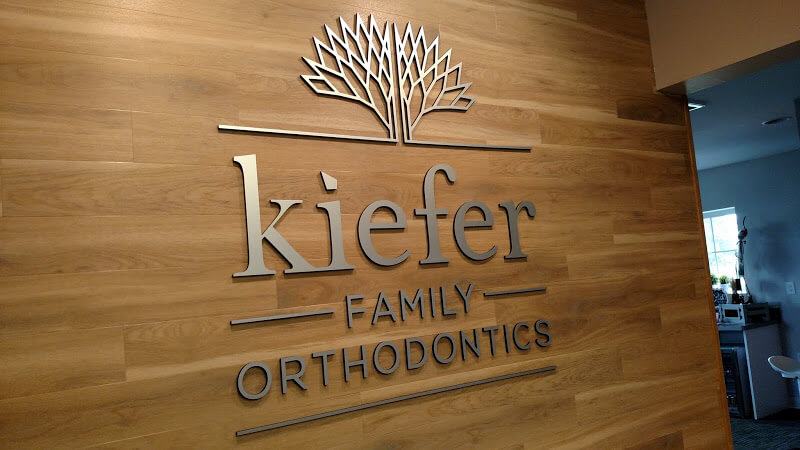 A beautiful custom routed logo. More beautiful signs for our good friends at Kiefer Family Orthodontics in Allentown, Pennsylvania. Excellent choice of materials to compliment this unique wood paneled wall.  Anodized aluminum face lettering and logo with black sintra returns. The total size of this logo is 36 by 36 inches. It is fastened to the wall with 3M Very High Bond double sided tape. A paper pattern is used to accurately place the letters and logo on the wall. Quality materials make all the difference and again the logo is simple, clean, iconic. Really looks great!
---
Routed Logo/s & Sandblasted Signs…
---