Kiefer Family Orthodontics might have the best-looking routed logo. We have made many logos over the years, but this one in particular looks swell. The designer did a great job with the layout, incorporating a very complex tree which is not easy to do. Our friends at Kiefer Family Orthodontics selected an excellent material too. Letters with a brushed metal face are always sure to impress your visitors. If you do not already have a logo, we can create one for you.
We can provide quotes by email.
Please send us your logo and provide a size estimate. Let us know the location of your business, as travel time to and from your office will factor into the installation price. Where will we install the logo; on drywall, brick, or some other surface? We'll need to know that too. Usually, we can provide a quick quote for your dimensional signs.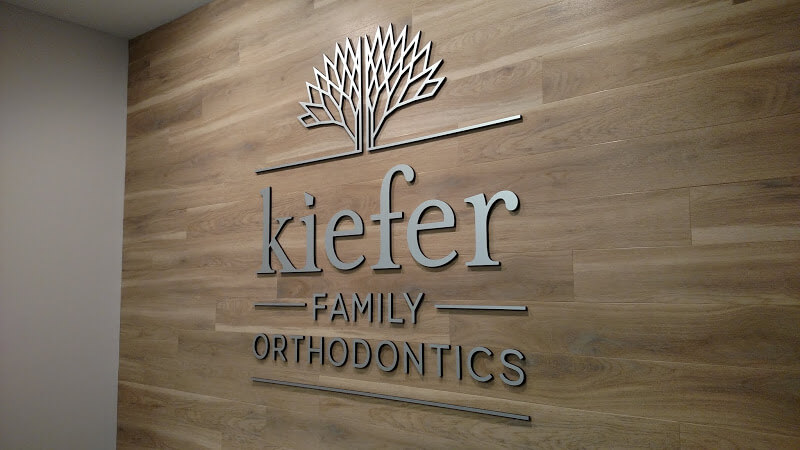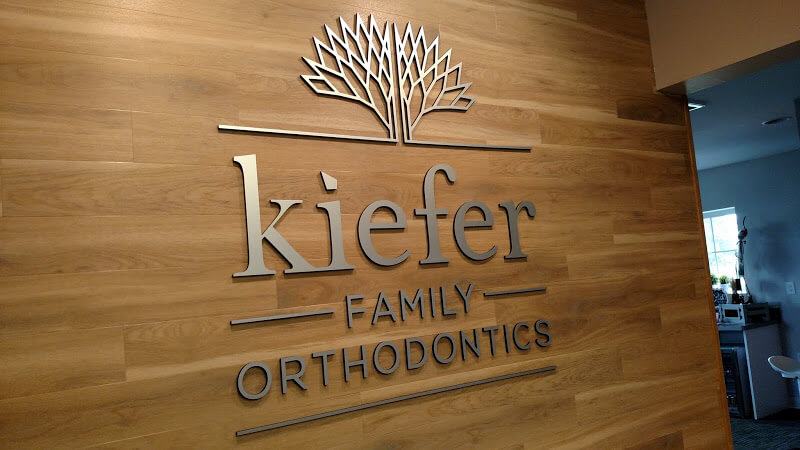 A beautiful custom-routed logo always looks good in any professional office or place of business. We have created more beautiful signs for our good friends at Kiefer Family Orthodontics in Allentown, Pennsylvania. The choice of materials complements this unique wooden paneled wall very well. Lettering and logo is anodized aluminum with internal sintra returns that are in black. As a whole, this logo measures 36 by 36 inches in size. 3M tape that is very high bond works great, so we mounted this logo to the wall with 3M tape. We position the letters and logo on a pattern of the paper. When the lettering is in place, our installers remove the paper pattern. Again, there is no comparison in terms of quality materials and the layout of the logo. It is simple, clean, and iconic. Looks great, we like it!
---
See more of our Routed Logos & Sandblasted Signs.