Gold Leaf Signs – Escapade Advertising
Two matching hand-carved gold leaf signs for Escapade Advertising, designed and installed by Designs & Signs in Edgewater, Maryland. Sign foam was carved by hand to create the sun. The exterior lettering was then sandblasted. The letters were finished with 22 karat gold leaf. The interior suns were also gilded by hand. The larger free standing double sided sign is supported by a robust wooden frame and custom iron scroll-work, fashioned to our specifications by McCarter's Welding in Mayo, Maryland.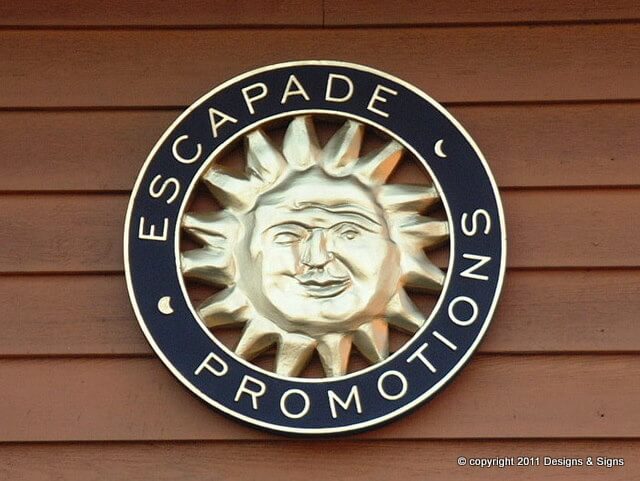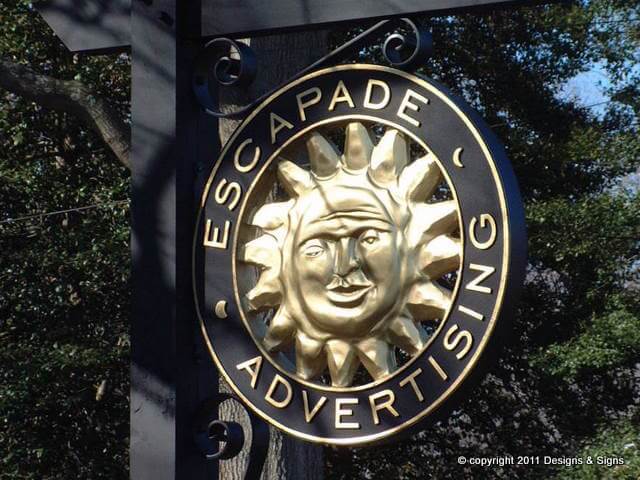 The BEST Gold Leaf Signs. Always!
We also install gold leaf on glass  – Glass Gilding – All Souls Bar
and we gild carved letters too – Sandblasted Signs – Eastpoint Metro
---