Step 1 – Applying the painted outline with a stencil
Glass gilding, at least the way we do it now, requires the use of a stencil to apply the outline of the lettering to the interior surface of the clear glass window. There are other ways to do this but for our purposes and expediency we prefer to use a stencil. This part of the job is actually very tricky, we have to remove the stencil slowly and carefully, piece by piece, in order to preserver a clean edge on the outline as it is applied to the glass.
Step 2 – Apply the 23 karat gold leaf by hand
Again, this part of the glass gilding process will require most of the day to complete. 23 karat double gold leaf is applied to the interior surface of the glass. You can see in the photo below how things are looking from the exterior  of the window. At least two layers of gold leaf are required and then a third round of touch up gold is needed, to hit any pin holes or blemishes where the gold may be too thin or missing. Looking at the photo below you can see the gold leaf will stick to the window everywhere, we will need to eradicate that gold later on.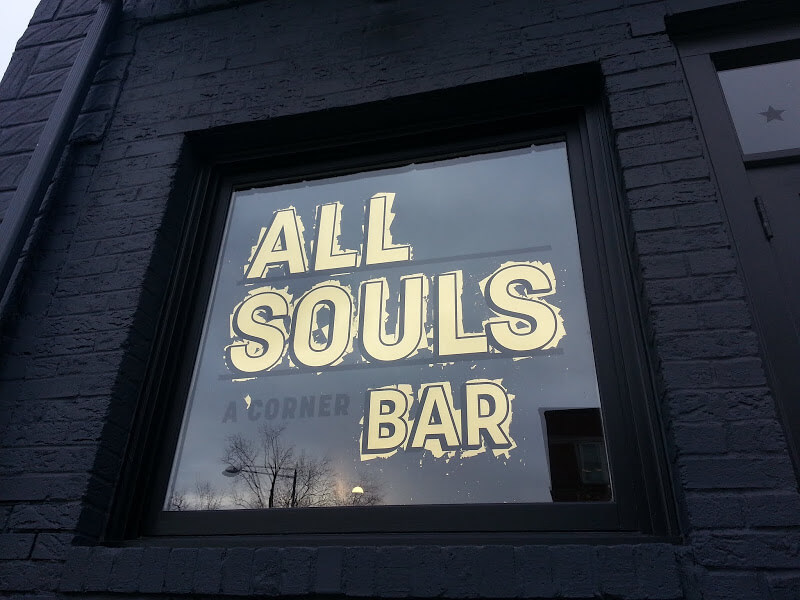 Step 3 – Backing up the gold with black backup paint
See below, Brendon applies thick black backup paint to the interior surface of the letters. This will protect the gold leaf during the eradication process and for years to come.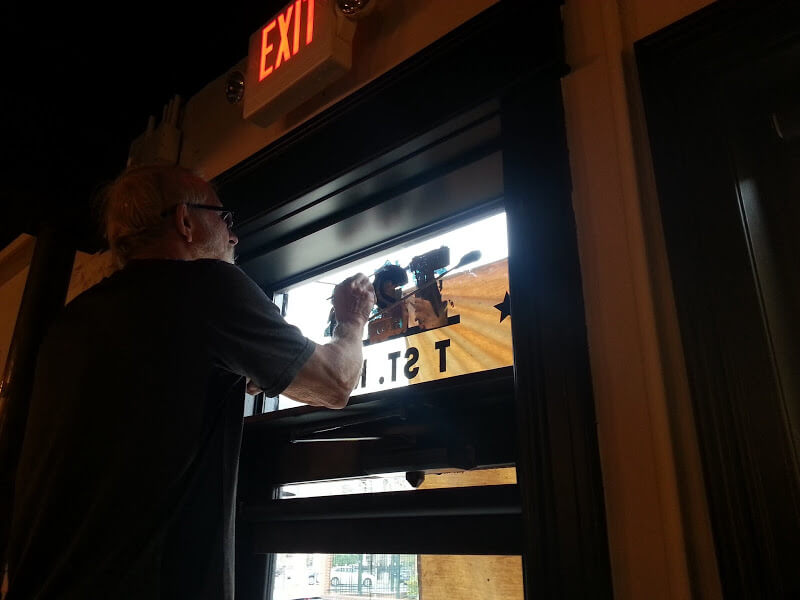 Step 4 – Eradicating the gold leaf
Once the backup paint is dry we use a soft brush to remove excess gold from the glass around the letters. A soft touch is required. The lettering could be damaged if the brush is used too aggressively. You can see the final product in the photo below. 23 karat double gold leaf letters with a black painted outline and shadow.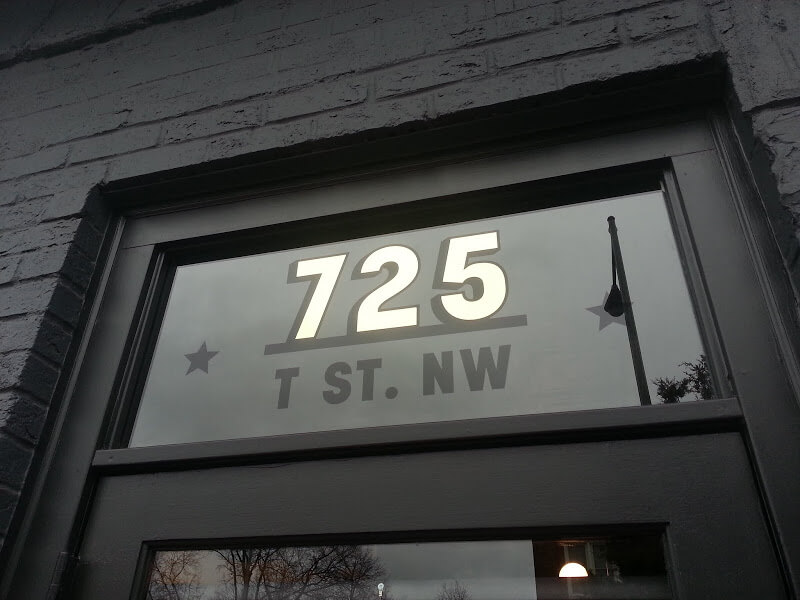 About All Souls Bar
Established in 2013, All Souls Bar offers an array of bar snacks, wine, beer and cocktails. They are open 7 days/week until at least 2 AM and everyone is welcome.
Check out their menu and social media in the links below!