Let's make your transom house numbers today!
At Designs & Signs, we are well known for making the best Transom House Numbers in Maryland, Virginia, and Washington, DC. Gold leaf transom numbers are the best way to give your home a quick face-lift. When installing Transom House Numbers at any private residence, we always use the finest loose leaf gold. Another advantage we offer is that we always frame our gold leaf letters with a dark black painted outline.
Why do we outline our gold leaf numbers?
We use outlines because gold leaf tends to disappear into the glass in some light conditions. The outline helps to prevent this from happening, and it makes the gold shine even brighter. Contrast is undoubtedly a good thing! Using black paint behind the letters offers additional protection and completes the mirror effect by blocking any interior lighting from behind the letter. Without backup paint, the letters would appear transparent at nighttime when indoor-outdoor lighting differential changes
With proper care, gold leaf numbers will last a lifetime. We have many gold leaf installations from thirty or forty years ago, which still look good as new today! If you would like traditional gold leaf lettering for your home or business, don't hesitate to get in touch with us for a quote. Please also take a moment to review our website. We have posted many photos of our gold leaf signs and glass gilding projects.
Learn more about our Transom Window House Numbers.  This page offers additiona detailed information and photos of the process from start to finish!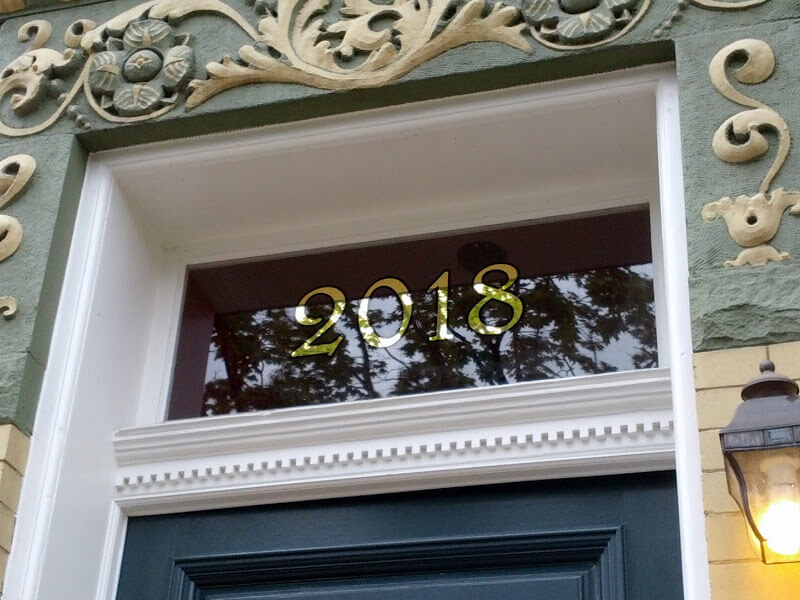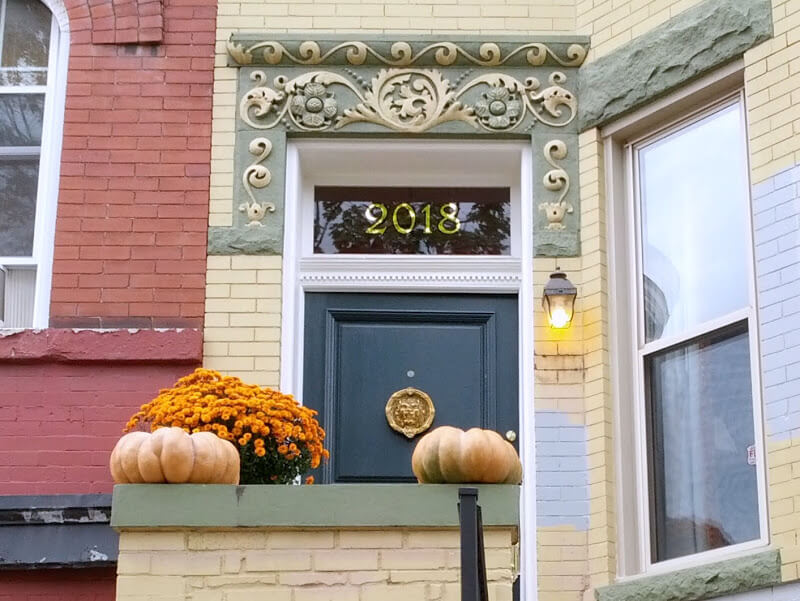 We also provide on-site gold leaf historic renovations.
From homes to antiques of any sort, even on monuments, we can replace damaged gold leaf lettering and decoration. When it comes to antiques, it's hit or miss as to what we can and cannot re-gild. Give us a call, we would love to hear about your project and see if there is anything we can do to help.