Glass gilding at Barcelona Wine Bar & Restaurant; we installed this gold leaf lettering at 162214th Street Northwest, Washington, DC 20009. In short, we created this lettering with 23 karat double gold leaf and a painted black outline. An installation like this takes a full day to complete. First, we use a stencil to paint the letters' outline onto the glass's interior surface; then, we apply the gold leaf by hand with a gilders' tip.
What is a Gilders' Tip Brush?
Specifically, the tip is a soft bristle flat brush. Gold leaf jumps onto and off of the brush by static electricity. If it sounds exciting and complicated, it is! Drying time is required between each layer of painting and gilding. Finally, we go over the lettering one more time, patching the gold leaf as needed. At least we can apply the backup paint, which will protect the glass gilding for years to come.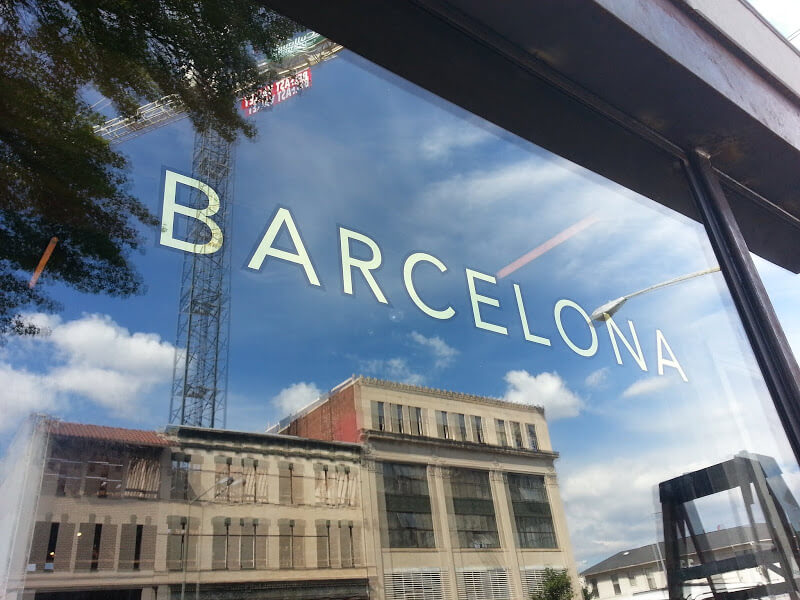 Photos describe the Glass Gilding process.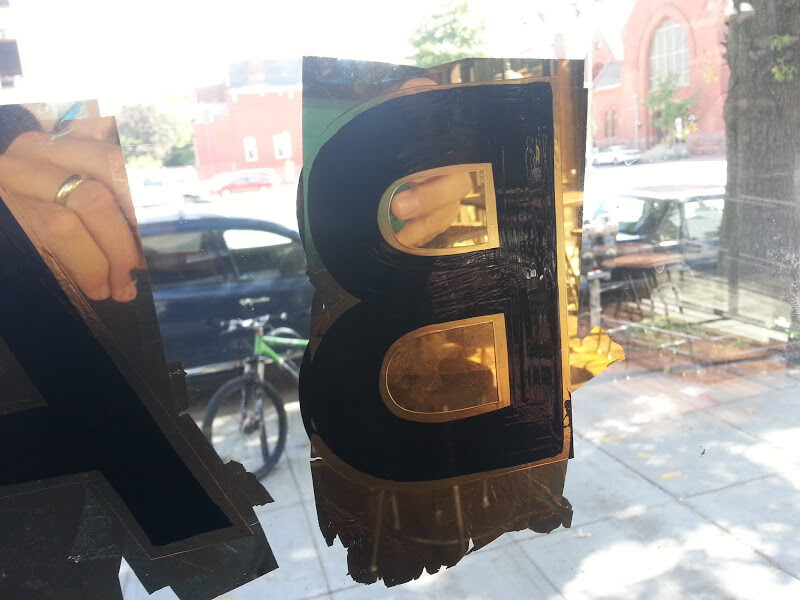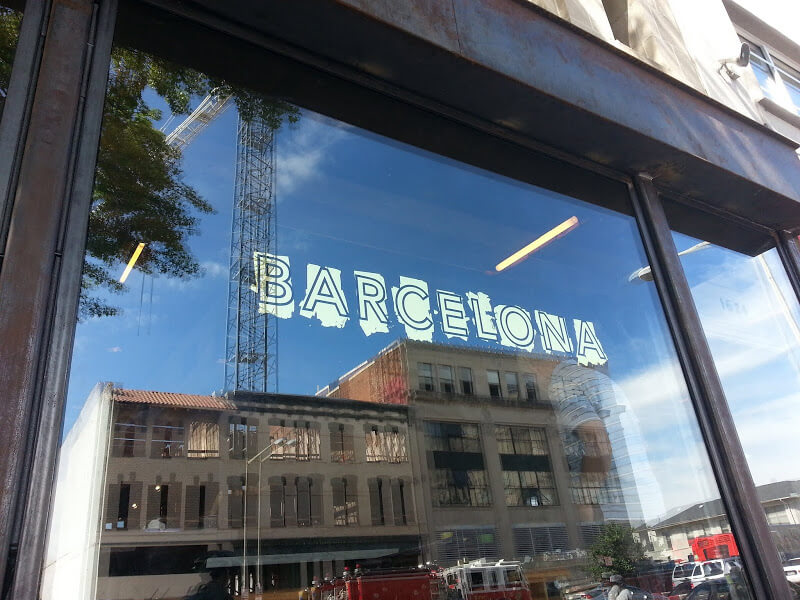 We remove residual gold with an eradication brush. The brush has stiff bristles that gently scape off any gold, which we did not cover with black backing paint. You can see part of the process in these photos. If you would like a quote for glass gilding at your business or home, don't hesitate to get in touch with Designs & Signs today!
About Barcelona Wine Bar & Restaurant
Barcelona Wine Bar & Restaurant reflects the culinary traditions of Spain and offers an ever-changing menu. In addition, they offer an award-winning selection of wines from Spain and South America. There is also a second location at 3310 Wisconsin Ave NW in Washington, DC.
To learn more, please take a look at the official Barcelona webpage – https://www.barcelonawinebar.com/.