Glass gilding in Washington, DC. Barcelona Wine Bar & Restaurant is located at 162214th Street Northwest, Washington, DC 20009. 23 karat double gold leaf lettering with painted black outline and protective black backup paint. An installation like this takes a full day to complete. First the outline is painted onto the glass, then the gold leaf is applied by hand. Drying time is required between each layer of painting and gilding. Finally the gold leaf is patched where needed and then the backup paint is applied to the back of each letter.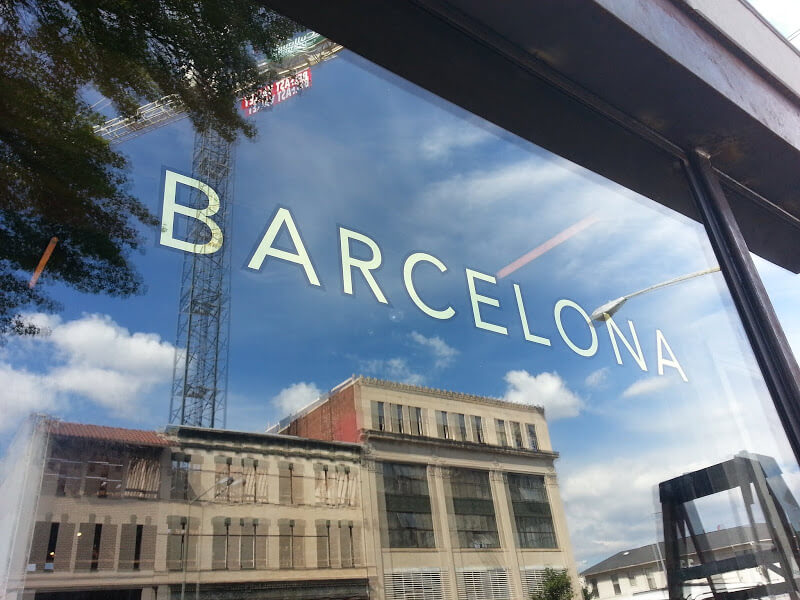 Glass Gilding In Progress…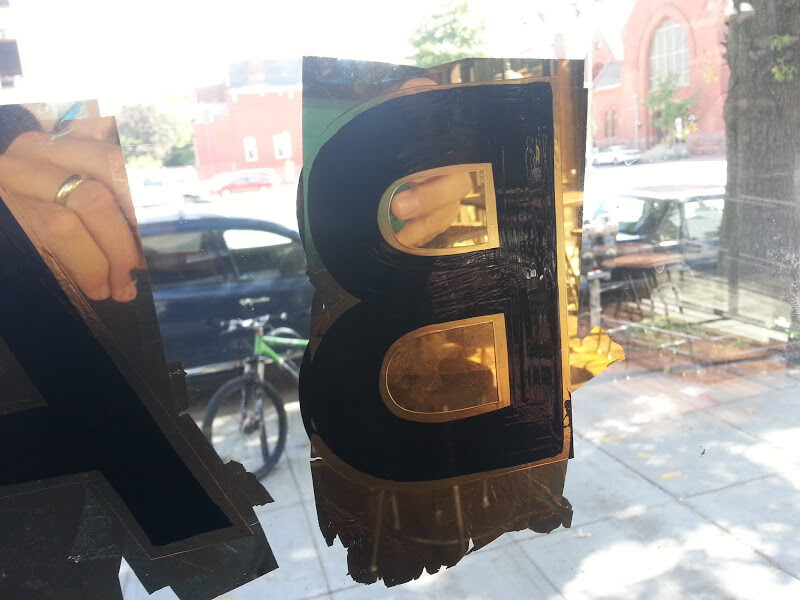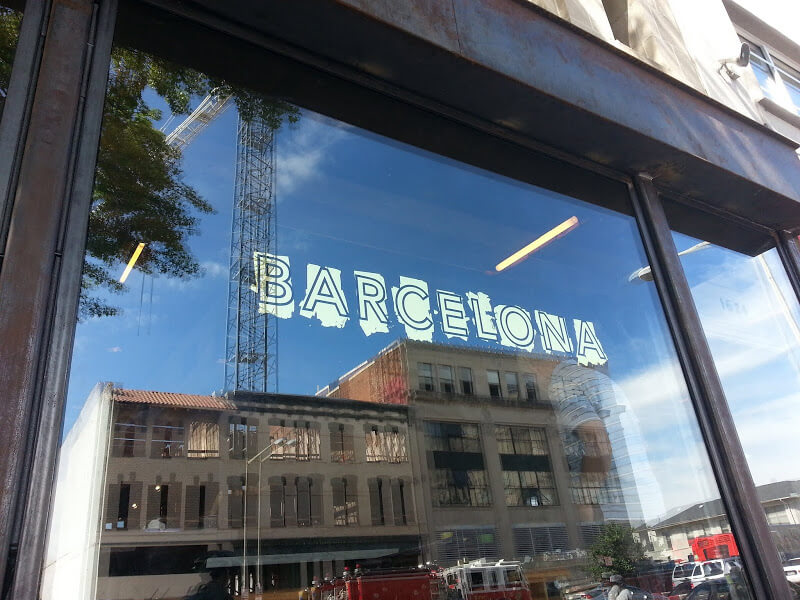 The remaining gold is eradicated. You can see part of the process in these photos. If you would like a quote for glass gilding at your business or home, please contact Designs & Signs today!
About Barcelona Wine Bar & Restaurant
Barcelona Wine Bar & Restaurant is inspired by the culture of Spain and offers an ever-changing menu. In addition, they offer an award-winning selection of wines from Spain and South America. There is also a second location at 3310 Wisconsin Ave NW in Washington, DC.
To learn more, check out the link below!