Gold leaf numbers Washington DC – 41134 Americana font with black painted outline and shadow. This classic font looks great on any transom! The double gold leaf on the reverse side of the transom creates a mirror effect, it really is something to see. The installation requires a half-day to finish. We arrive at 8am and we are usually finished with the gilding around noon. Give us a call or send an email and we'll get you a quote right away. We'll send you a font portfolio to choose from. You'll get a scale drawing of the transom to review and approve before we schedule your installation.
Learn more about our Transom Window House Numbers.  Detailed information and photos of the process from start to finish!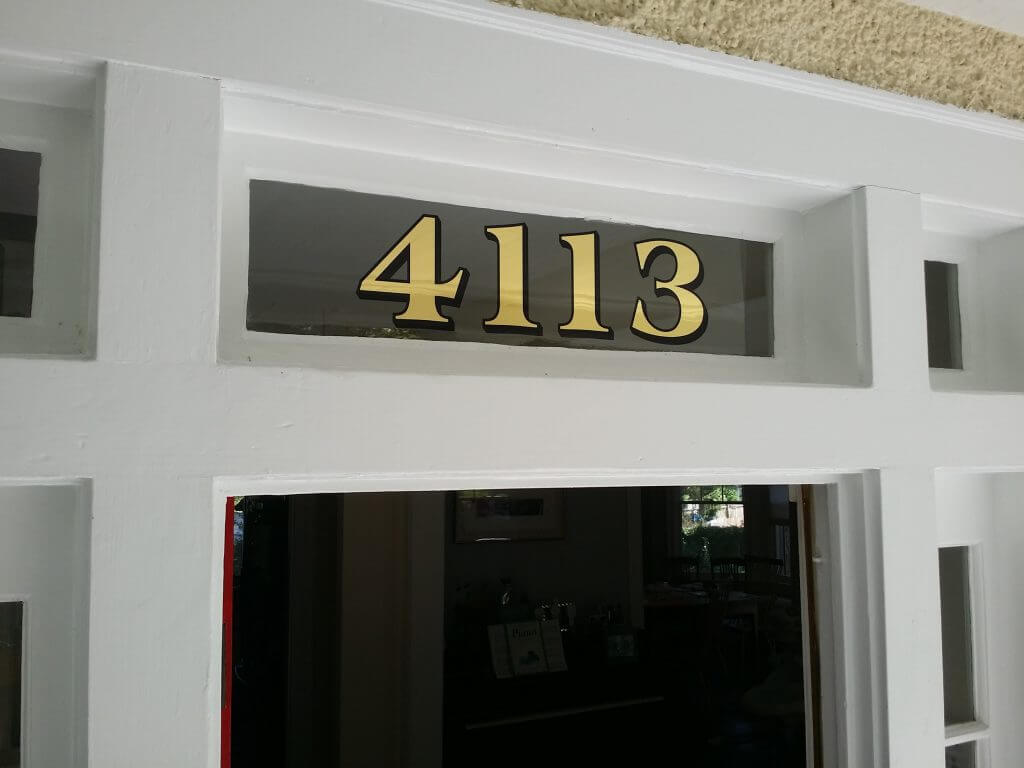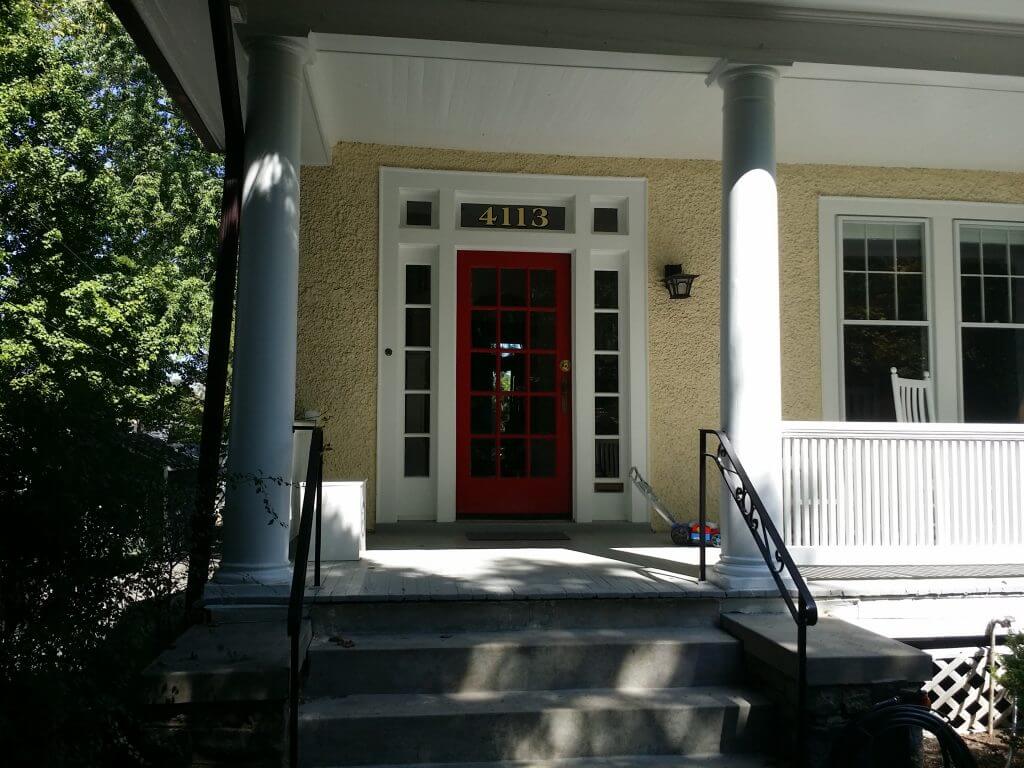 GOLD LEAF NUMBERS in DC, Annapolis, and Baltimore City
These numbers (4113) are 23 karat gold leaf with a black painted outline and shadow. Coving the back of the letters with black backup paint helps to protect them for many years. We design and install custom gold leaf numbers by hand in Annapolis, Washington DC, and Baltimore.