Indeed, we will assist with your Historic Home Renovations and traditional Glass Gilding Renovations! Glass gilding at John Logan House in Washington, DC. Builders completed this historical renovation in 2012. We always apply gold leaf the old-fashioned way, by hand, just as one would find on any such property many years ago. In addition, Designs & Signs offers a variety of gold leaf signs and services. We also restore historical gold leaf signs and gilded antiques. Don't hesitate to get in touch with us if you have a gold leaf project to consider.
See the many phases of a glass gilding project below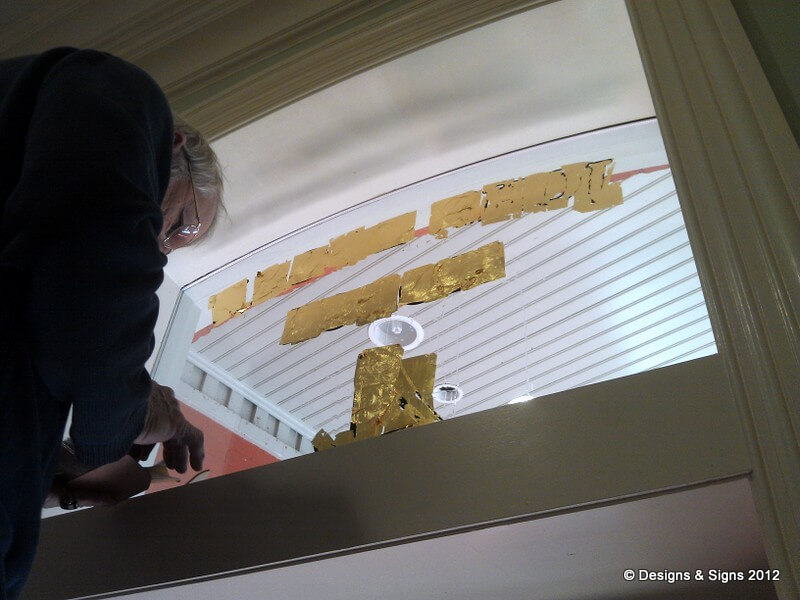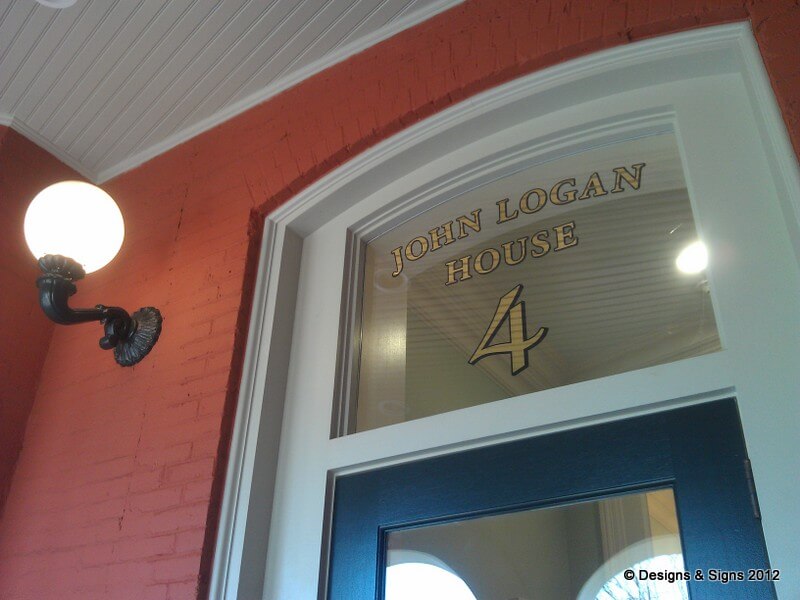 John A. Logan
 

(1826–1886) – Quoted from Wikipedia

As a second lieutenant in the Mexican–American War, John A. Logan (1826–1886) attended the University of Louisville before becoming a lawyer. Logan was born in Illinois and died in Louisville in 1886. Originally a Democrat, he was elected to state office, then to the United States Congress in the House of Representatives. While Logan denounced what he perceived as extreme views on both sides of the Civil War, he eventually joined the Union Army during the First Battle of Bull Run. Upon resigning from Congress, he became the colonel of the 31st Illinois Volunteer Infantry Regiment. The war saw Logan wounded twice, and he was considered an outstanding commander. The victory at Fort Donelson earned him the title of brigadier general.
Logan and Union Victories
During the war, Logan was the military governor of Vicksburg's district and played a crucial role in Union successes. Logan succeeded General James B. McPherson as commander of the Army of Tennessee but was relieved by General Oliver O. Howard after becoming too involved with the 1864 presidential election. Upon leaving the army in 1865, he began a career in politics.
An accomplished Republican Senator runs for President
Sources: Wikipedia, Logan Museum