Gold Leaf in Washington DC…
At Designs & Signs we plan and install the most spectacular gold leaf in Washington DC, Annapolis, and Baltimore City. Our gold leaf logos are always renderred meticulously by hand. The process for most reasonably sized logos requires a full day to complete.
Gold leaf in Washingon, DC is essential to make your business stand out. We offer the best on site gilding service and other gold leaf signs.  We installed another fabulous gold leaf logo on the window of Songbyrd Cafe, in the vibrant neighborhood of Adams Morgan. Brendon Brandon works on the the backup paint. This gold leaf logo is almost finished!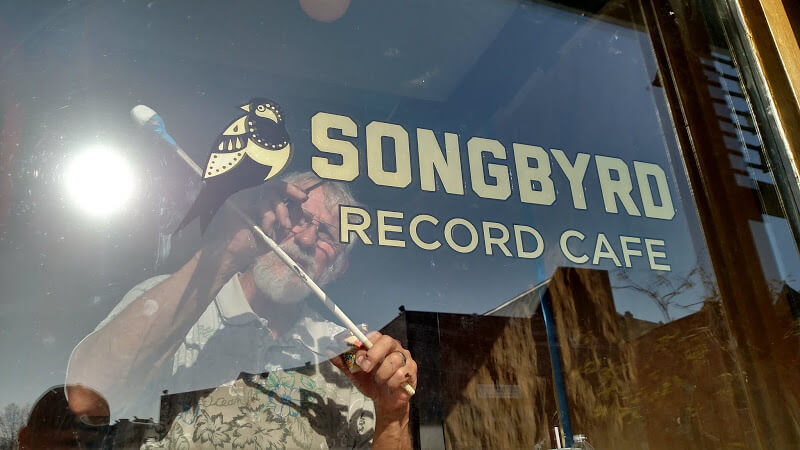 About Songbyrd Record Cafe…
There is something unique about this venue. We truly appreciate the fact that this venue is so much more than just a place to hear amazing music. It's also a coffee shop with locally roasted coffee. The shop has an area with vinyl records to browse and buy, a bar, and a small cafe that serves food. There is an area for performances too. This venue has an impressive vinyl collection. The band which is performing will often bring their vinyl records to sell at the shows.

-Jason Herman, 2018 from DC Music Review
---
We also create dimensional Gold Leaf Signs for local businesses