Gold Leaf Logo for high traffic entrance doors.
We used actual 23 karat gold leaf film to create this gold leaf logo in Washington DC. The film installs quickly and saves our customers money. For Colony Club, we suggest a film for the front door. Traditional gilding methods do not hold up well in high traffic areas, like entrance doors, where they can sustain damage. In this situation, we do not recommend traditional gold leaf. It will last a long time, but if it is constantly being rubbed and touched, it will damage quickly. On entrance doors, we always use gold leaf film instead. It is an excellent product with a 15-year outdoor lifetime. On the interior of this glass door, it will last more than fifteen years for sure.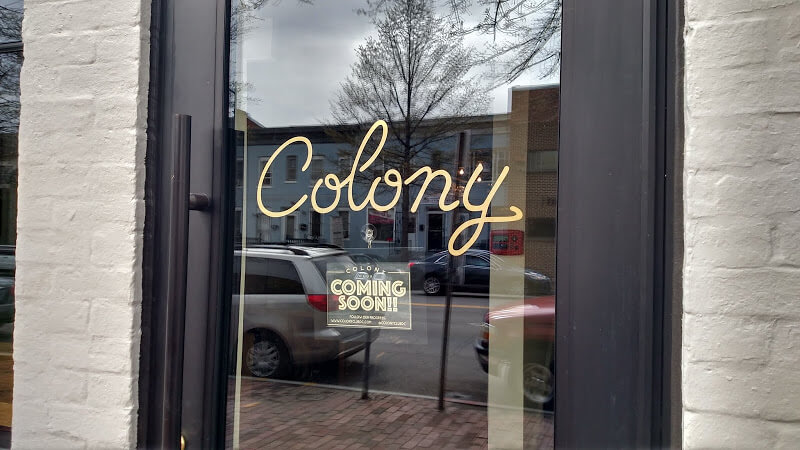 Please don't hesitate to request a quote.
Gold leaf and hand-painted lettering in Washington DC. Glass gilding at Colony Club, a new cafe in the city. 23 karat gold leaf lettering on door and transom. Brush lettering custom logo by hand on the brick facade. Please take a moment to review more photos of our gold leaf signs and glass gilding projects. Thank you for your time! If you would like to discuss your gold leaf project, please give us a call or send us a message!