Does our beach need Nautical Entrance Signs?
The HOA at Hillsmere Shores was sure to make a great decision when we created this sizeable nautical entrance sign for the community beach. The sailboat is a typical icon of the Chesapeake Bay, so it follows that a boat or crab or even a blue heron would look great on any entrance sign.  Here's a terrific sign with a crab on it; we made this for a private home in the lovely town of Severna Park. If you have an interesting idea about what image might look good on your entrance sign, just let us know, and we will tell you if it might work. Usually, when designing nautical entrance signs, we can find a way to make your idea come to life!
Can HDU signs have wood grain?
We used a blasting frame to create a textured wood grain background. Routering is also another way to create a faux wood texture. With either method, we can make HDU signs look just like cedar signs. Exterior latex paint and 23 karat gold leaf complete this project. However, I'm not sure if this sign is big enough! Hopefully, it is because it would not be possible to make it any bigger.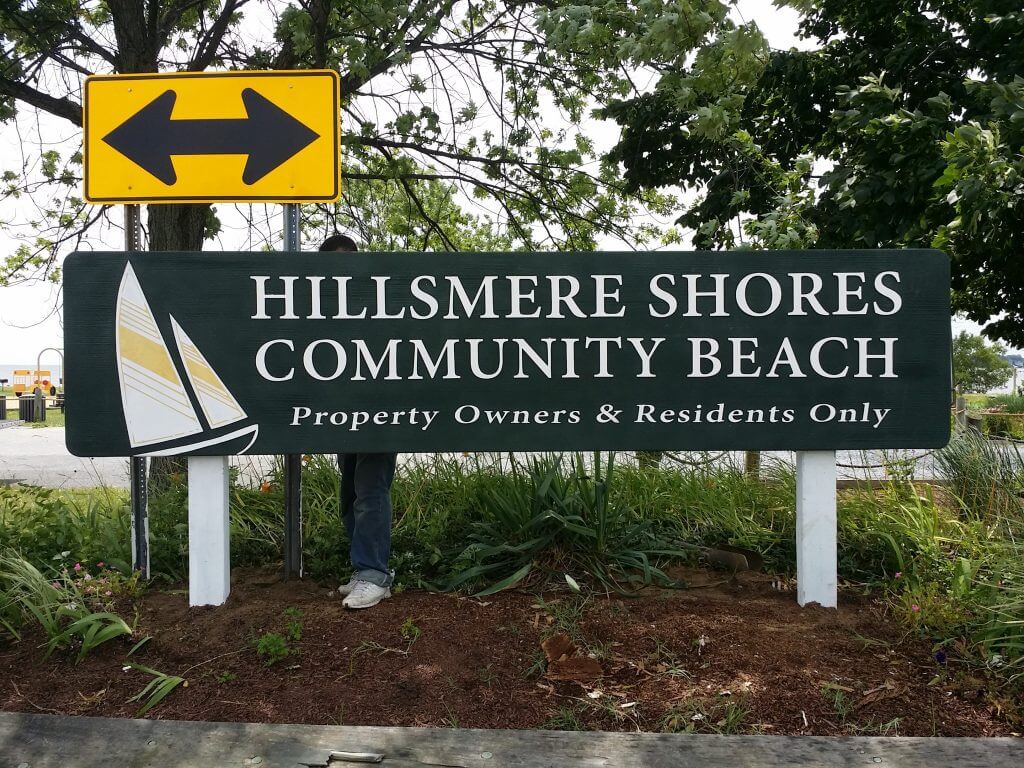 You'll see our signs all over Annapolis.
Our signs are located throughout the area and in the surrounding neighborhoods. Here are a couple of our notable nautical entrance signs, just follow the links listed here below.
If you desire to know more about our nautical entrance sign, please do not hesitate to send us a message or call anytime. We are good at responding quickly to inquiries!
Take a few minutes to preview our website. You can read the blog or simply scroll from page to page to check out the photos. There are so many signs here for you to see!