Hand carved mahogany sign finished with palladium leaf. Installed at a residential property in Severna Park, Maryland. Designs & Signs manufactures a variety of carved signs for commercial and residential use. Please contact us for a quote!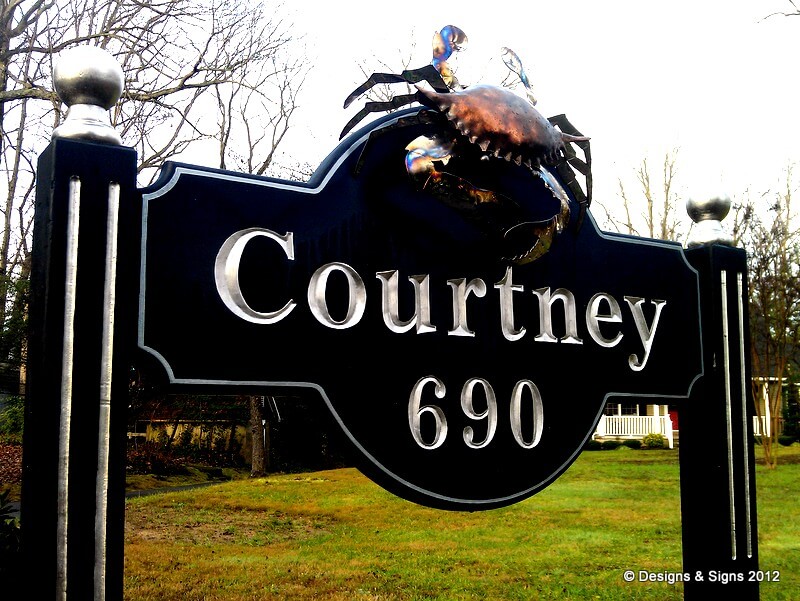 Hand Carved Mahogany Sign w/ Palladium Leaf! Wow.
---
We also install gold leaf numbers on glass transom for homes and residential buildings in Annapolis, Baltimore, and Washington, DC. Here are a few links to some of our residential gold leaf number installations.
Gold Leaf Transom Numbers – 1833 Baltimore
Gold Leaf Numbers Washington DC – 712
Glass Gilding – ransom Numbers 504
---