Carved teak sign/s for restrooms at Burr Yacht Sales in Edgewater, Maryland. Carved by hand and finished by hand with 23 karat gold leaf and painted outline. Varnish is used to protect the boards.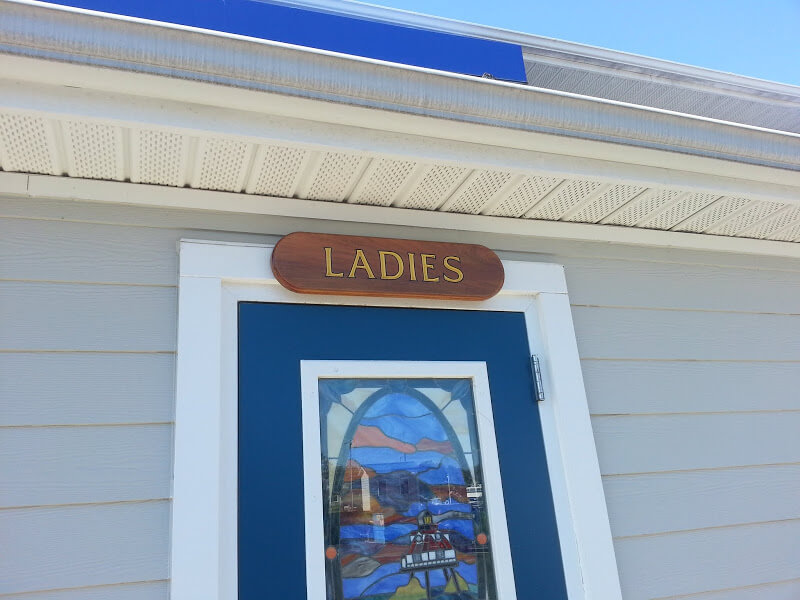 BUT Most of our hand carved teak sign/s…
Most of our hand carved signs are actually quarterboards. We carve the letters by hand and finish them with gold leaf and a hand-painted outline. Please follow the link below!
https://www.designsandsignsonline.com/category/boat-names/carved-quarterboards/