A fancy Address Sign; carved letters finished with 23 karat gold leaf and a hand-painted outline. The fleur de lis is also finished with 23 karat gold leaf by hand. The board is protected with multiple coats of varnish. With regular upkeep of the varnish, this board will last a lifetime.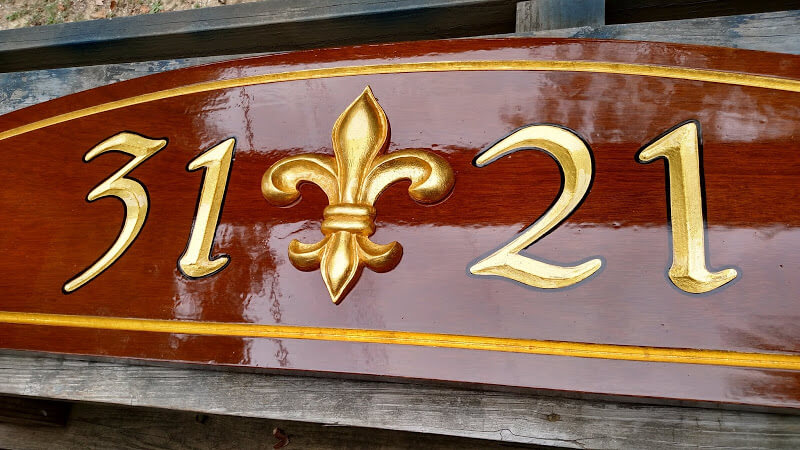 Address Sign/s & Gold Leaf on Glass…
---
If you have a glass transom we can install gold leaf numbers on glass too. Take a moment to review some of the links below to residential glass gilding projects.