Gold leaf Transom Numbers for a beautiful historic home in Baltimore City. Double gold leaf with a hand-painted outline and backup paint. Some photos here to show you some details of the glass gilding process.
Learn more about our Transom Window House Numbers.  Detailed information and photos of the process from start to finish!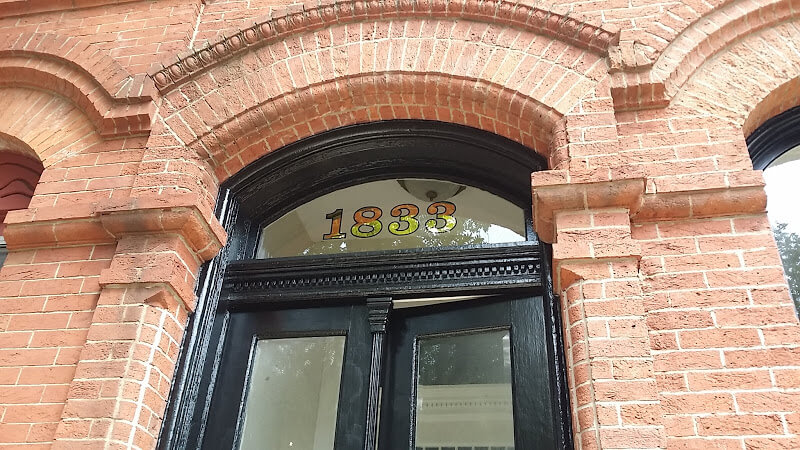 Gold leaf numbers applied by hand to a glass transom in Baltimore, Maryland. 23 karat double gold leaf with a black painted outline and protective black backup paint. The entire process takes about five hours to complete. If you would like more information about our glass gilding and other gold leaf signs and services, please call us or send us an email! Thank you.