Boat Names that we install in Galesville, MD.
A gold leaf boat name; we install the best custom boat names in the Annapolis area. We design and install your project, with it in our hands, you will not be disappointed from start to finish. Designs & Signs created this great gold leaf name for PINIC, a beauty sailboat at Bert Jabin's Yacht Yard in Annapolis, Maryland. Florentine swirl 23 karat gold leaf film for the letters is a great start, but keep in mind that we do have other great finishes available for use. For example, engine Turned, and Burnished are popular, traditional, and appropriate for vessels of any size and make. In addition, Designs & Signs has installed hundreds of high-quality custom vinyl boat names, outlines, and shadows, and some like PICNIC with custom graphics and colorful burgees.
Colorful burgers on your yacht.
Often, captains will contact us with requests for burgers on a life ring or transom. All you need to do is send us a good drawing of photos of the burgers you desired, and we'll make them come to life on your new boat. We don't print our burgess as printed materials tend to fail quickly in harsh conditions. On our ring buoys and sailboat transom we only use premium cut vinyl that way, layer accurately to create great colorful burgess on you yacht! Please take a moment to review our site. We have posted many photos of our hand-made gold leaf boat names.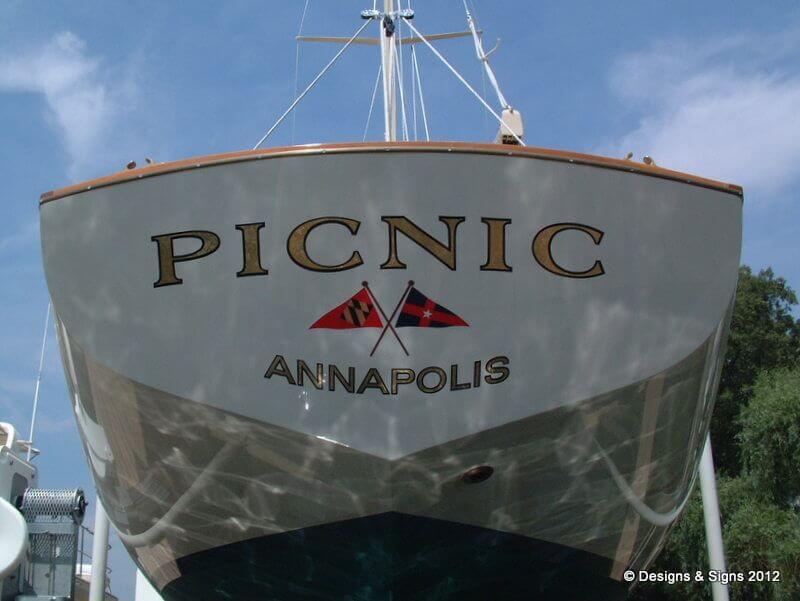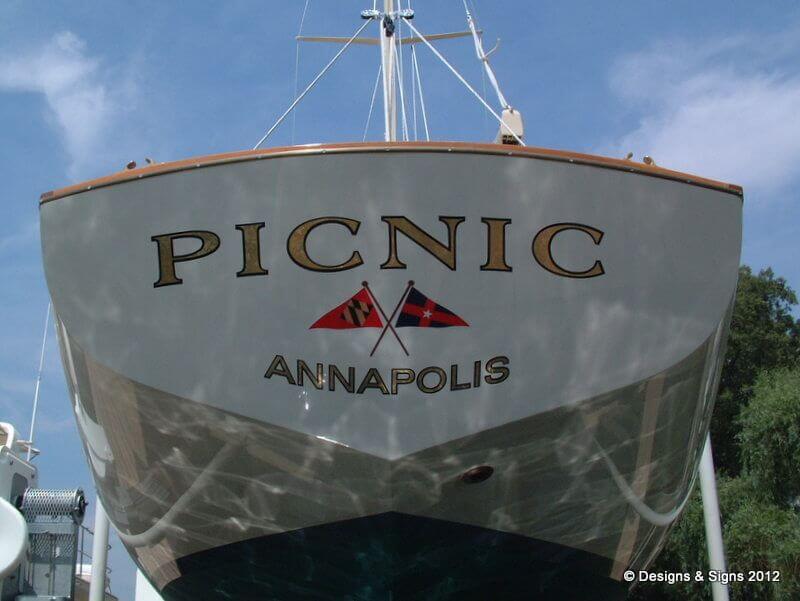 Gold Leaf Boat Names and More.