Boat Name Plaques – Suzannah Aqui
Teak Name Boards made by hand for Suzanna aqui. The letters are not carved on these boards. The letters are gold leaf, turned by hand with a cotton ball. The outline is painted by hand also.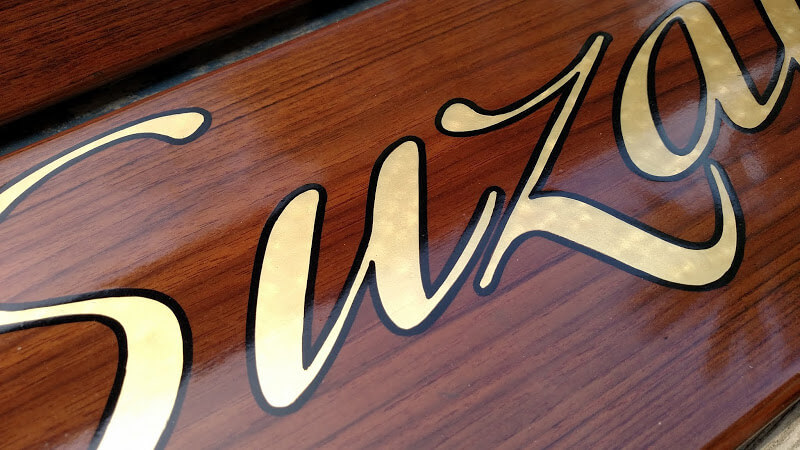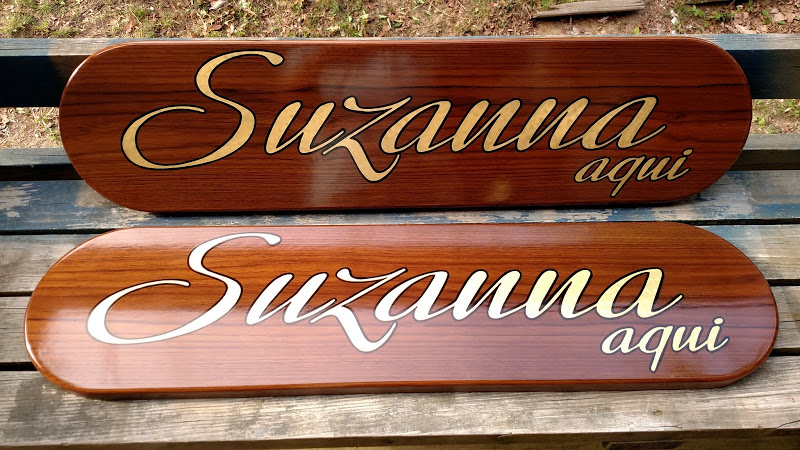 Teak quarterboards made by hand for Suzannah Aqui. The 23 karat gold leaf is applied and turned by hand. This technique is called engine turning. The black outline is also painted by hand. These teak boards are cleaned after the carving to remove the teak oils from the wood. When the varnish is applied the clean wood grain allows for a stronger, longer lasting physical bond. After gilding and outlining the boards are varnished again. Typically we use 4 to 6 coats of varnish before we gild and another 4 to 6 coats after we gild. With regular upkeep of the varnish, these boards will last a lifetime. Please take a moment to review our website. Thank you for visiting Designs & Signs online!
---